Did you know the MAKER OF THE MONTH wins a FREE Funky Friends Factory Pattern?
Here are some of the highlights from the visitor's posts…. We've had some awesome feedback pics on the Funky Friends Facebook page this month!
Our newest Funky Friend, Gregory Gorilla, looks good in all sorts of color combos. This is Betsy Christman's orange and purple version of the Gorilla toy pattern.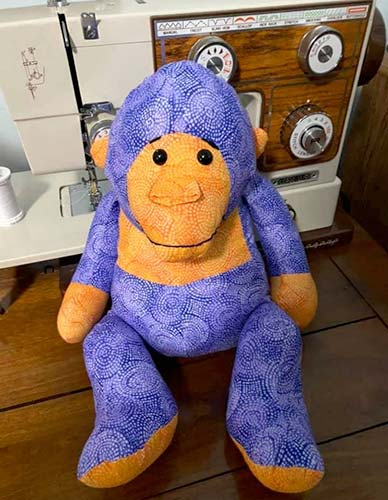 A more "natural look" suits the Gregory Gorilla toy pattern just fine, too.  I LOVE the simple designs on the grey fabric that Carole Martin used. "Low volume" prints like these are a fun alternative to solid color fabrics when you want to add more "texture" to a toy  made from quilting cotton fabric.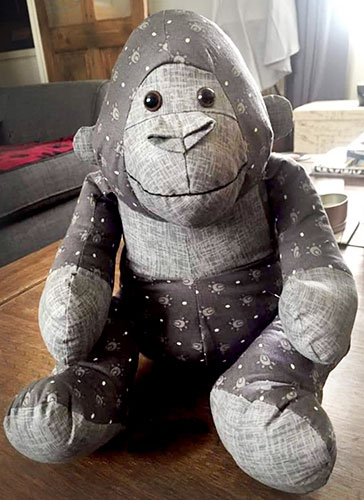 Dinosaur print fabric is always dashing on a Timmy T-Rex, as you can see in this pic of Pat Nash's version of the T-Rex toy pattern.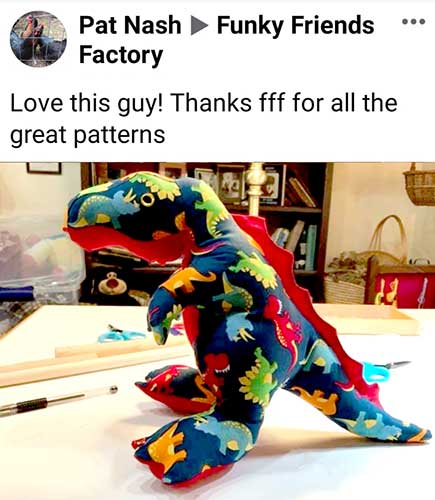 Yes, that's ANOTHER dandy dinosaur toy! Susan Leshinsky reports that she loved making her first fleece version of the Trixie Triceratops toy pattern.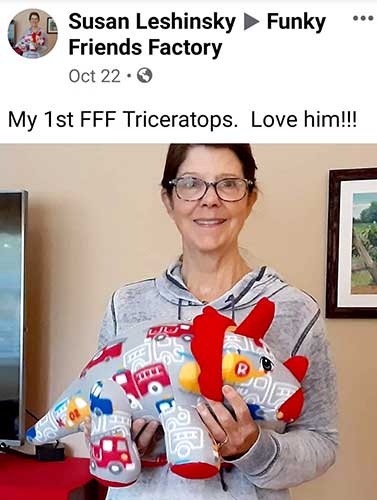 Betty Groocock obviously likes to sew lovely keepsakes! Her pink version of the Dilby Duckling pattern has birth announcement details on the feet.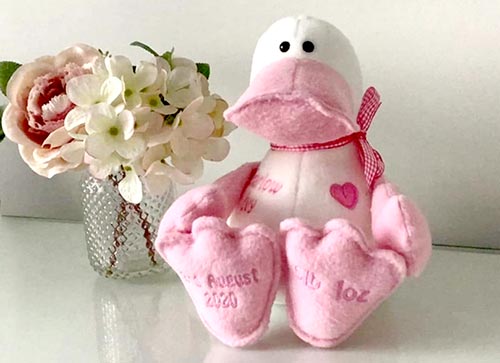 Leapin' limes and lemons! Diana Sageser found some nifty neon fabrics to sew her interpretation of the Llama toy pattern.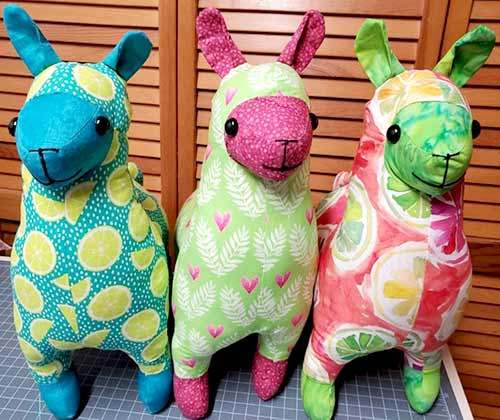 Jane Tate used the Keep Me Keepsake Bear pattern in three sizes (100%, 75%, 50%) to craft this delightful bear family from baby clothes. (all pics in folder)
Looks like Goldilocks got separated
from her three best bear pals!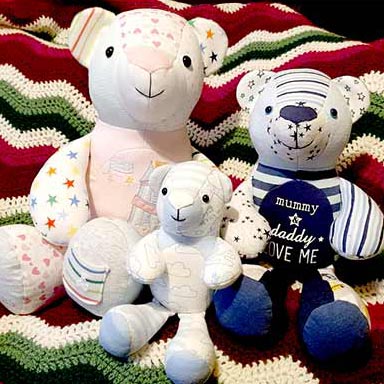 And this month's winner is… Patch Pussycat sewn by Ange Angela.
CONGRATS Angela! Your super-sweet version of the Patch Cat Toy Pattern is a winner and you win a FREE Funky Friends Factory Pattern – of your choice!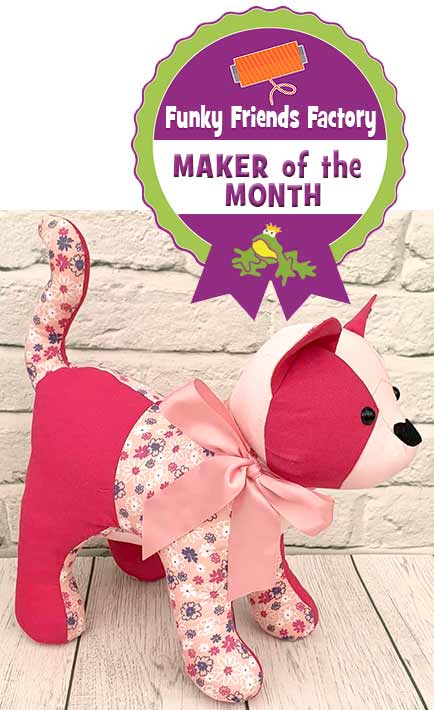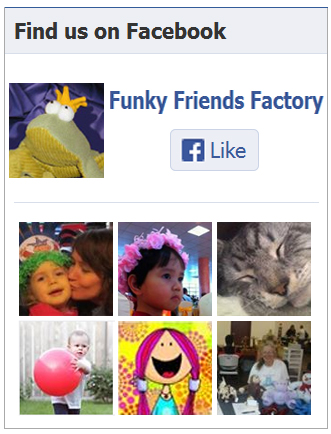 I love to see photos of the toys that people have sewn from my soft toy patterns…
So please post some pics to

my Facebook Page

!!! 😀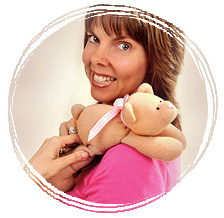 Till next time, happy sewing,
Pauline
xxx