IF you are wondering who won the Facebook FRIDAY FRENZY Pattern Prize for guessing what Christmas Pattern I was working on… it was Susan Strange! Congrats Susan, I'll be in touch to get you email address so I can send through the NEW Elf Doll Sewing Pattern as your prize!
Thanks to everyone who guessed… so MANY of you guessed correctly, it was an Elf!!!
Well, actually NOT one elf,
… it was TWO elves!!!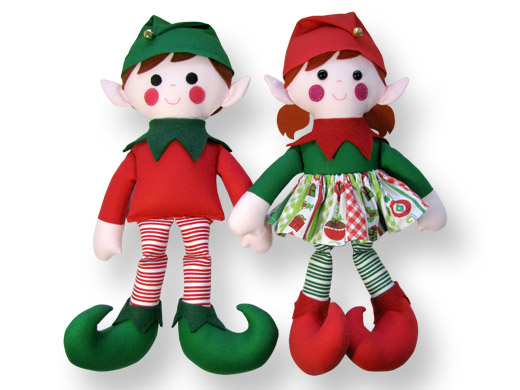 I had so much fun making Edward, my little Elf Christmas Doll Pattern. When he was done, I thought he'd also look cute made into a little girl Elf Doll, so Edwina Elf was born!
These cute little elves will look awesome in all sorts of Christmas prints so get festive and mix and match to make your own Christmas Elf Twins!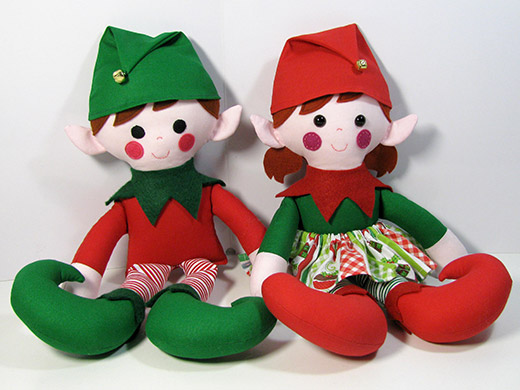 I'm going to try and paste a Pinterest badge here – as I'd really love it if you could share my latest pattern with all you crafty friends and family members… and I'll say THANK YOU in advance for spreading the love!!!


Oh dear, it's a bit fuzzy, but it seems to be working!!! LOL! 🙂
I'd LOVE to know which is your favourite, Edward or Edwina?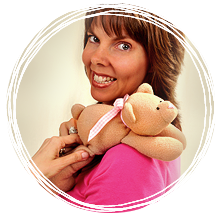 .
.
Till next time,
Happy Sewing,
Pauline