Posted under BlogCompetitions & Giveaways on 2020-06-26 22:12:41
I've been getting such wonderful feedback messages in response to offering my Calico Bear Pattern for FREE to anyone who wants to sew a memory bear during lockdown.
AND…
Just so you know ~>
*** If YOU are still in lockdown – you can still get the Calico Bear Pattern for free to sew lovely keepsakes of your own – a lockdown keepsake bear! Find out HOW to get the free memory bear pattern by clicking HERE.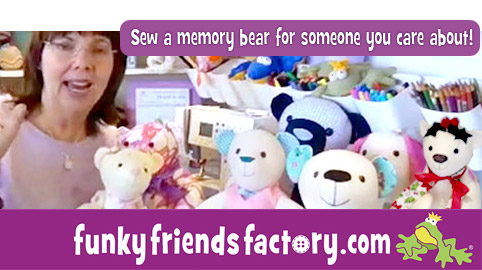 AND here are some super cute keepsakes sewn during lockdown to inspire YOU!
I loved making this, my granddaughters love him, it has been a long time since I made a teddy like this. Thank you for the pattern. Carol Warner.
Thought I would show you a couple of bears that I am making for grandchildren to help them with lockdown. (Only 1 more to finish now). X Donna Canavan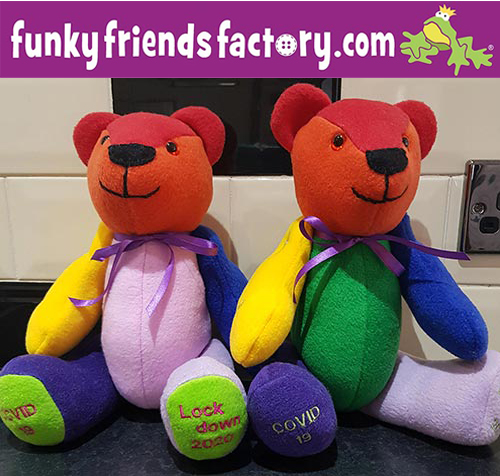 My first attempt at the Calico Signature bear as well as using coral fleece. I have made this bear for our next little one expected in September. I enjoyed using this pattern and once I got the hang of the fleece it was easy! It makes the bear warm and super snuggly. Many thanks for the wonderful patterns, they are simply easy to use and they always turn out wonderful! Jemima Brady❤️