Well 2010 has started with a bang!
I was approached by Homespun magazine to design a custom toy camel pattern for their Christmas in July issue (July 2010)
I had such fun creating 'Chrissy the Christmas Camel' in these delectable retro Christmas quilting fabrics from the 'Have a Sheri Berry Holiday' range .
I almost didn't want to send her in but it will be such a thrill to see her in the magazine!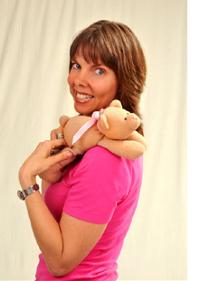 The other exciting that came about as a result of the magazine article – I just had to have a professional photo shoot!!!!
GOSH, now that I know how much fun those super models have, I think I could seriously get used to this!
Yeah, right!
The only thing is, I had to pay someone to get out of bed to do the shoot, NOT the other way around! Ha!ha!


The photos where done by Dean Baxter Photography and I think he was awesome! I was so nervous at first, I think I like having my photo taken as much as I like going to the dentist! BUT he soon put me at ease and had me posing with all the Funky Friends factory critters like a seasoned professional model! I tell ya….the funky friends all seemed so natural, as if they were born to be super stars!!!!!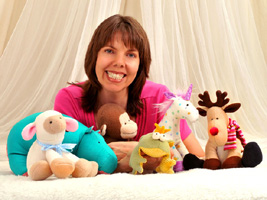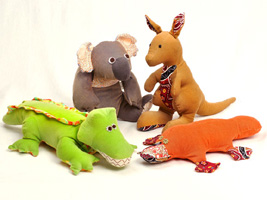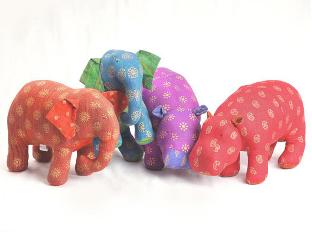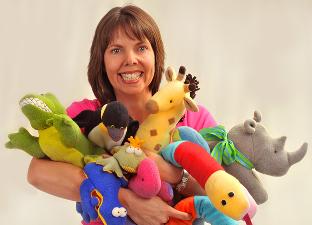 …. if you live in Brisbane and ever need someone to make you look a million times better than you do in real life – I have to say – Dean Baxter's your man!
I hope 2010 will be awesome for all the FFF Fans, thanks for your wonderful support in 2009,
.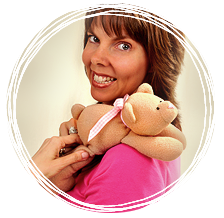 .
All the best
Pauline