This Friday night I finally got to do my first BrisStyle Twilight Market…

I was really excited – after seeing how lovely and festive the February market stalls looked – under the starry Brisbane sky, with the fairy-lights dotted around and feeling the buzz of the city at night!


I thought it would be awesome to be a part of
this night time crafty market scene… so I packed up my merry band of
Funky Friends and some patterns and toy-making kits
and headed for the CITY lights…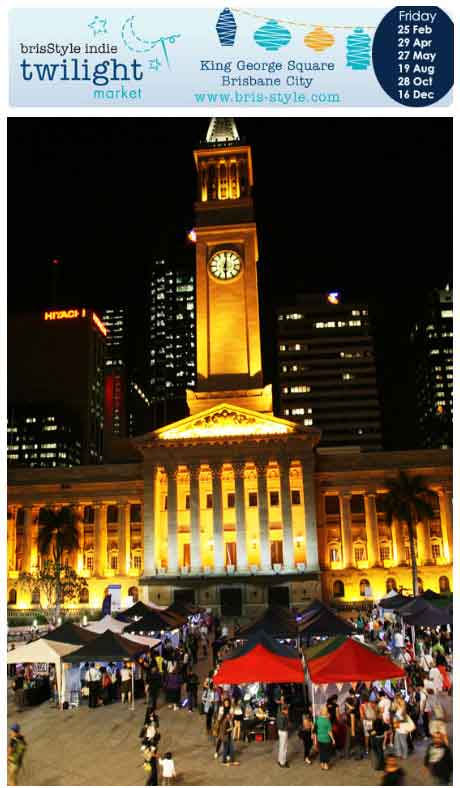 Mmmmmmmmmmmmm Clear night skies??? –
that would've been nice!!!
It absolutely BUCKETED DOWN with RAIN, and so I was surprised that I managed to sell anything at all as I hear it was one of the quietest markets to date.
Oh, well….. I still thought it was quite festive with the band…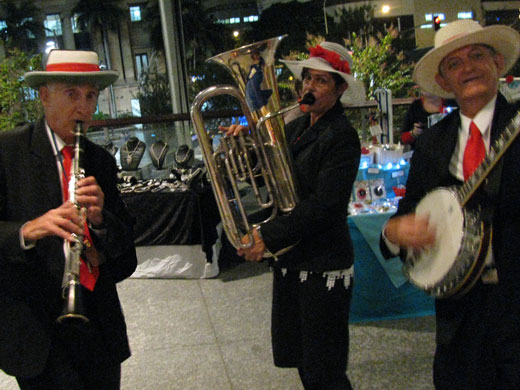 I ALSO had some great company as I shared a stall with Voodoo Rabbit. We had fun 'showing off' each other's goodies! (I still find it hard to talk up my own stuff?)
* I'm the nutter on the LEFT hugging Kylie's Mitch the Monkey!!!! – ha!ha!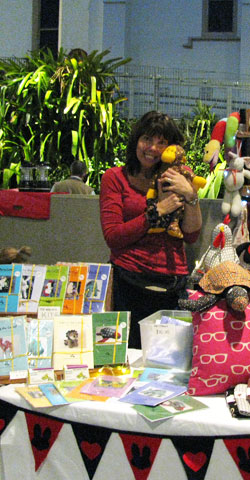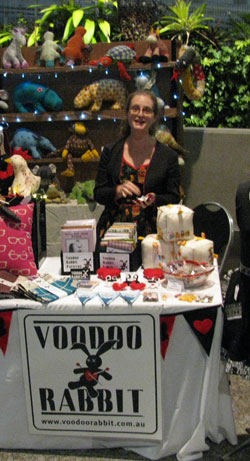 Well… to all of you who braved the MISERABLE WEATHER to come to the market…
thank you!
Maybe the next one will be warmer and drier!!! Hopefully I'll get to see some more of you at the NEXT Twilight Market…?

Bye for now,
Pauline