Yeehar, my Butterfly sewing pattern is ready for release to the general public!
She was the FIRST Club Member's Pattern for the Sew Many Funky Friends Club which meant that she was EXCLUSIVELY available for the Club Members for 3 months…. AND what a long 3 months it has been not being able to let everyone else make this sweetie!!!! BUT finally she is available for everyone to sew…
Meet Belinda
BUTTERFLY!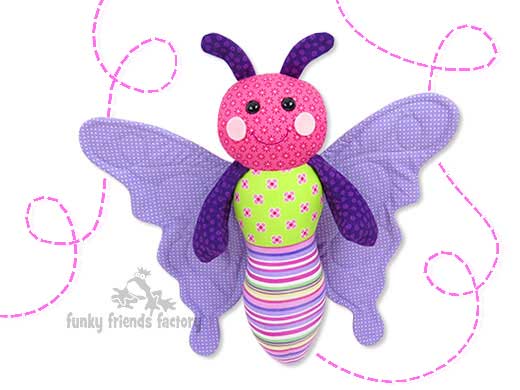 Belinda Butterfly might just be the most beautiful Funky Friend EVER but we're NOT going to tell her that in case she gets a bit big-headed! 🙂 She's a fun pattern for using up scraps of fabrics from other projects and will be a hit with kids of all ages. She is a bit fiddly so I recommend her for more experienced toy makers.
I have created a step-by-step photo tutorial so you can see EXACTLY how to sew this pattern with lots of clever toy-making tips and tricks! As usual, there is a link in the See-Me-Sew section of the pattern (*Please check you type it correctly or you'll get an error page!) to take you right to the Photo tutorial web page.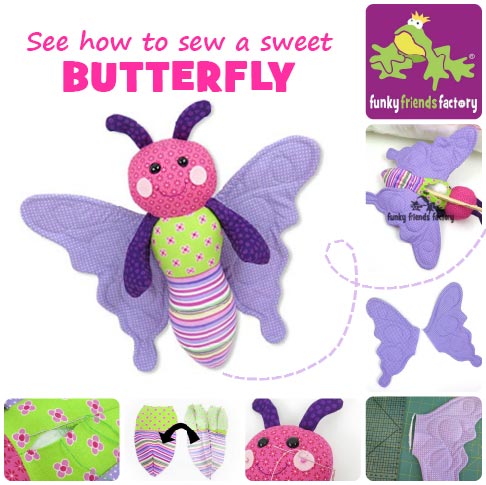 Belinda Butterfly can be made from most fabrics. (The testers found that it was hard to make her with VERY THICK fabrics because there are lots of layers to sew when you sew the wings in place.
Look how cute she looks in ALL sorts of colours and fabrics ~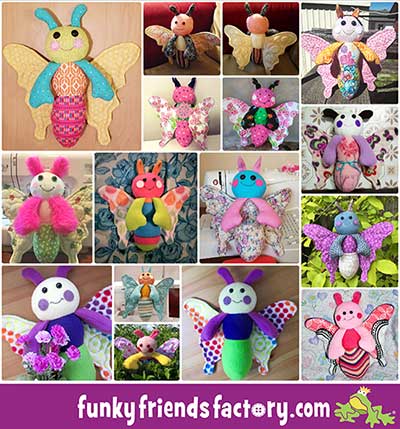 The new Butterfly sewing pattern is available to download from the website NOW!
Happy sewing!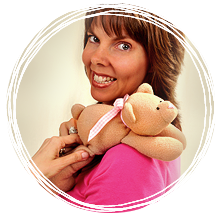 . .
Bye for now
xxx
Pauline

Leave a comment