Free Downloads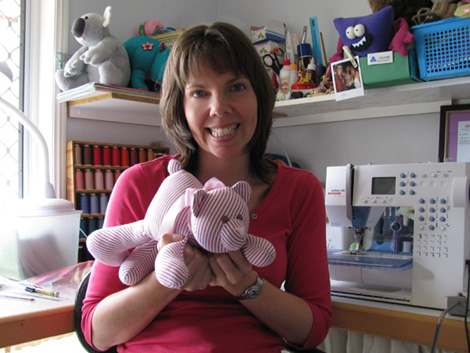 Hi, I'm Pauline,

and this is me, in my little
toy-design 'factory'!
(my sewing room!)
I like to say, IF you can sew…
…you can sew stuffed toys!!!
You may call them something different?
Plush, Plushies, Soft toys, Softies?
No matter what we call them -
we ALL love them!!!
My main goal with my Funky Friends Factory toy patterns has been to create REALLY simple and easy patterns to introduce people to toy-making so they can make their own wonderful home made toys… It's always been something that I am passionate about and I think once you get started – you'll understand why! : )
I have decided to give my Honey Teddy Bear Pattern as

a THANK-YOU gift

for NEW subscribers to my Funky Friends Factory newsletter. I use this easy teddy bear as my 'beginner's pattern' because she is great for learning ALL the basics of how to make your own soft toys.


I also use the NEWSLETTER to send out special offers, free bonus patterns, notices of NEW patterns plus toy-making tips & tricks to make your toy-making easy and fun!


So go to Homepage and enter your details to sign up for the Funky Friends Factory NEWSLETTER there,
Then simply stick around… there's LOTS more Funky stuff coming your way!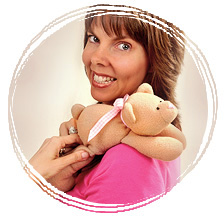 Till next time,
Happy sewing,
Pauline