I started designing my Soft Toy Patterns, after going to a Teddy Bear Design Class. Two close friends of mine are Teddy Bear Artists so I decided to develop a completely different product range to theirs! Now 7 years down the track, I'm proud to bring you some of their beautiful Teddy Bear patterns. I've also 'met' another Teddy Bear Artist through the Funky Friends Factory and so we have a merry band of 3 awesome Teddy Bear Artists.


Meet the Teddy Bear Artists & their Bears…
Jennie Sandahl – Teddybears Sweden, Sweden (of course!)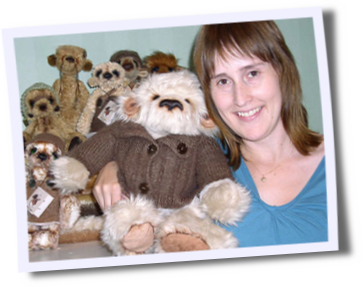 When I first saw Jennie's Teddy Bears I fell in love with their gorgeous, wide-eyed, innocent child-like features. I have since discovered that Jennnie is a well renowned Teddy Bear Artist and has won a number of coveted Teddy Bear Artists awards, so you can just imagine how excited I am that she has found the time to translate her patterns into English!
Jennie says… "Making teddy bears is a hobby that I discovered in the autumn 2005. I have gotten so much positive feedback from people around the world and I'm so happy that people have opened their hearts and homes for my bears!
.

Liz Walker Watts – Wacky Walker Bears, Wales.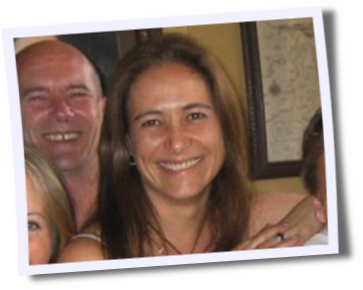 I live in Welshpool in Wales. I'm presently a part-time bear artist and I work part-time in the Charity Sector. I became a mum of 4 after marrying Rodney 7 years ago. (Between us we have four teenage children.) I have my family's full support in my creative pursuits, although they have their moments of complaining about pins and bear bits left in the couch! My style is Constantly evolving. Looking back at some of my earlier bears, I feel I want to cringe when I look at them now. On the other hand I'm constantly amazed by the fact that irrespective of what a bear looks like, there is always someone willing to love them with all their heart. When I first developed my Wacky Walker Bear line there were only few Wacky bears around. The market is now quite saturated with these quirky characters and I still make the odd traditional bears.
Liz says, "Teddy Bears are actually very easy to make. Never be scared to ask for advice – there are no fixed rules and no right or wrong way to make a bear. Just try your hand at it and BEWARE! Once the bug bites there is no turning back, my friend!"
.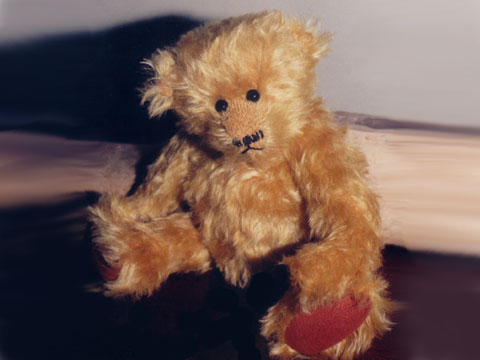 …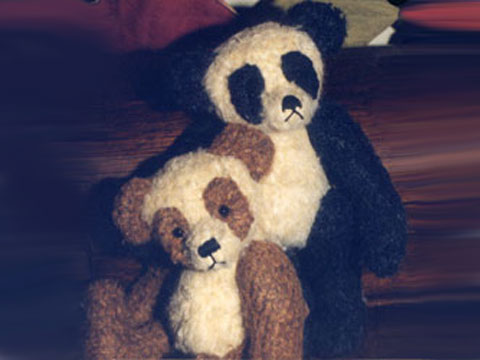 Lynne Chandony – Elks Bears, South Africa.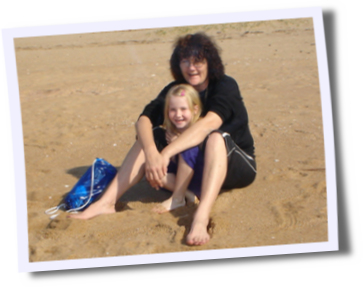 Lynne is from South Africa and has been making bears since October 2000 and in her words, she says she's hooked! The name of Elk's Bears comes from the family's names, Eric, Lynne, Keigh and Savanna. Very clever!
She has designed her own bears and loves every minute of it. Lynn has held courses, weekend getaways, opened her own Teddy Bear shop from home and has sold Mohair, synthetic furs and all the bear accessories. Lynne has always dabbled in a number of crafty endeavours including ceramics and porcelain doll making and mosaics. At the moment she is very into painting. It seems everything she puts her hand to turns out beautifully, some girls have all the talent!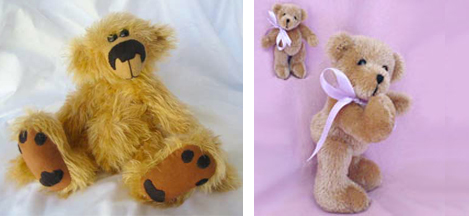 Well, I hope you enjoyed looking at these fabulously talented ladie's artist's Teddy Bears as much as I have!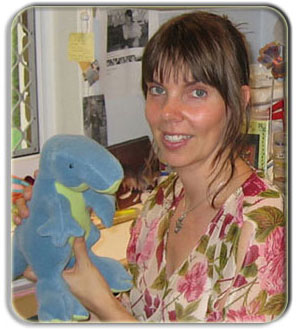 .
Happy Bear-making,
Pauline