Our American friends have about 3 weeks left to sew a funky versions of Tom Turkey in time for a traditional Thanksgiving feast. We have seen some super cute Tom Turkeys popping up in our Pattern Fan Club Group already so I thought I'd put together a post to show them off so you can be inspired to sew your OWN cool bird this Thanksgiving!

Check out these
terrific TOM Turkeys…
Cheryl Bock posted this Tom Turkey back in early September. He was a birthday gift for her mother-in-law, and Cheryl says she loved him!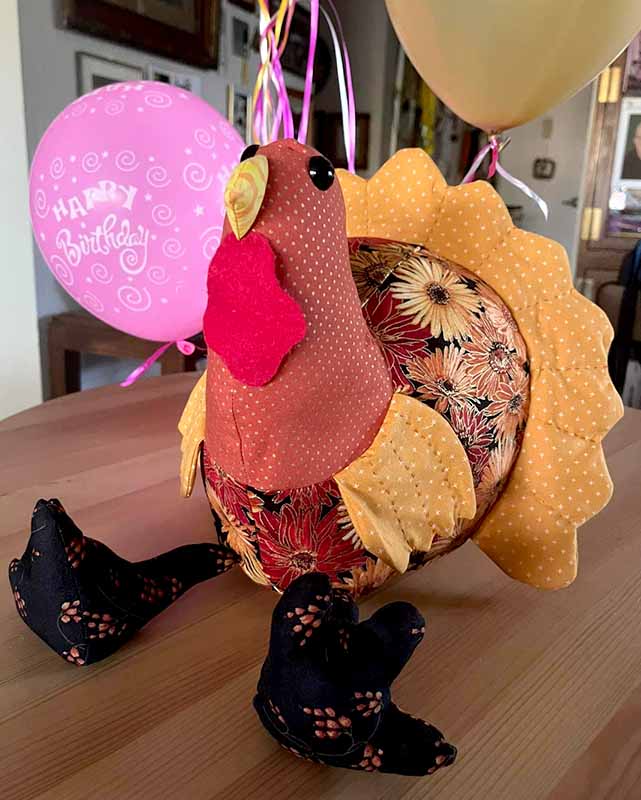 Stacey Quick Hayes made 7 Tom Turkeys – one for each child at Thanksgiving – and one for herself! I LOVED the way Stacey used "camo" (camouflage fabric) for her Tom Turkey!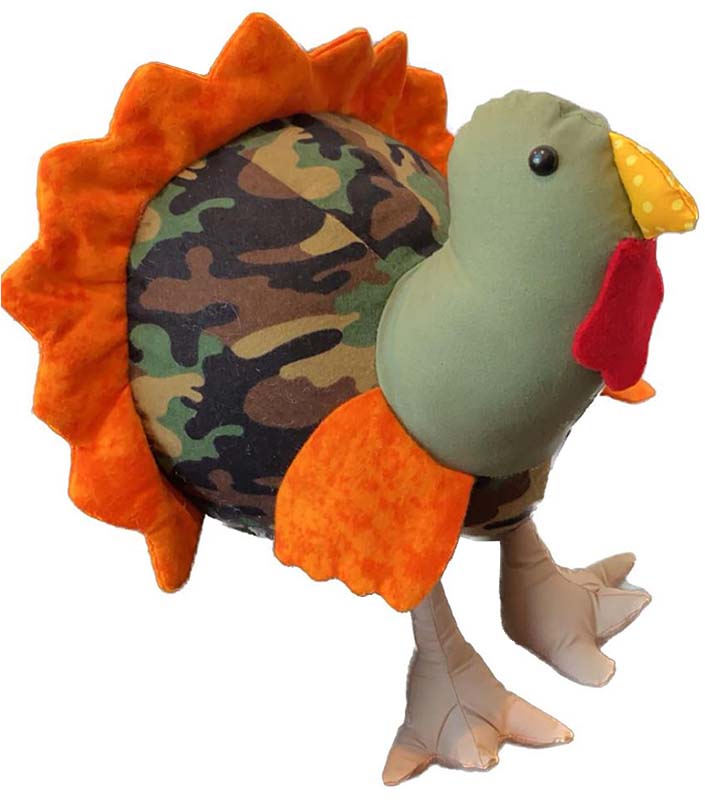 Here is her flock of 7 Tom Turkeys hanging out together. The 'rump shot' shows the generous posterior on this bird!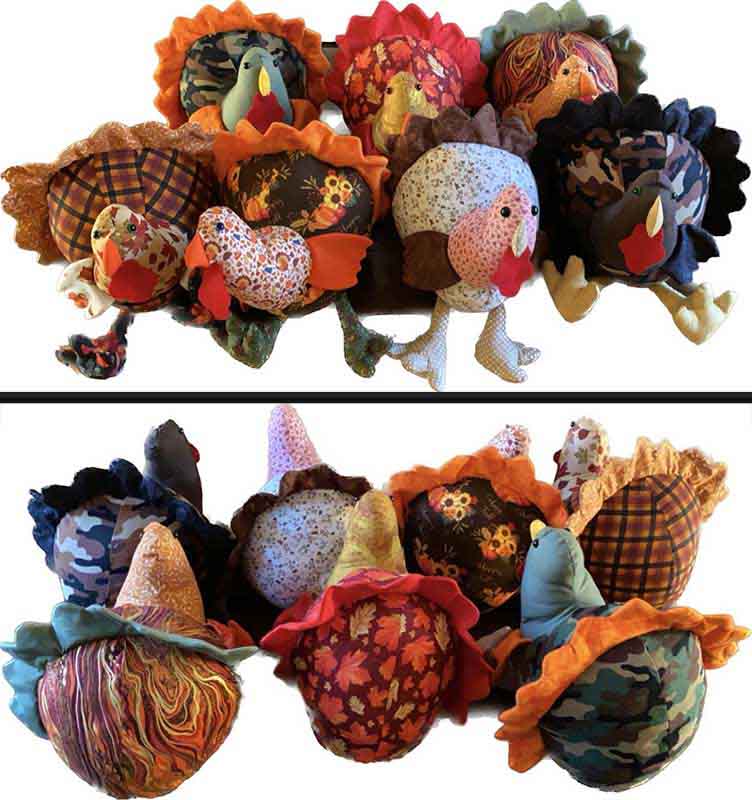 Susan Jones some beautiful Tom Turkeys for a craft show…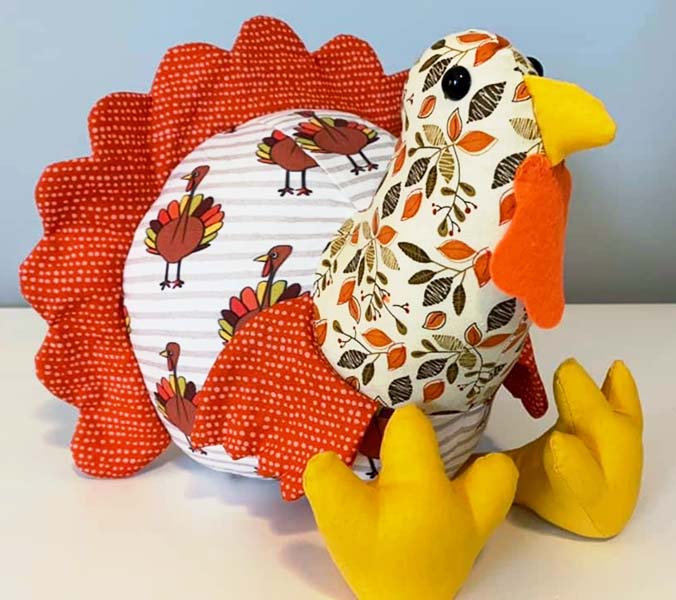 Did you spot the cute little turkeys on their rumps?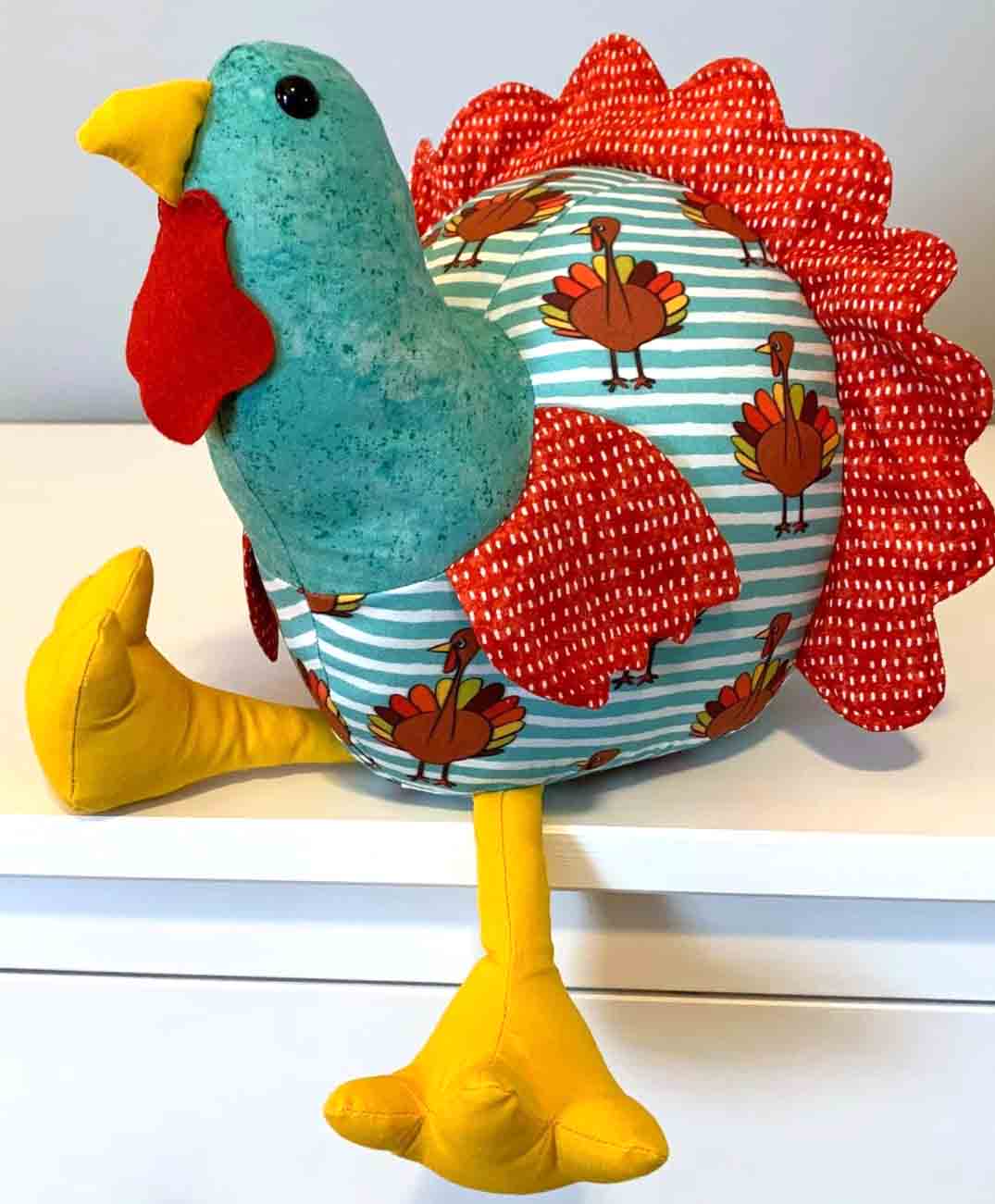 And the pumpkin on this Turkey?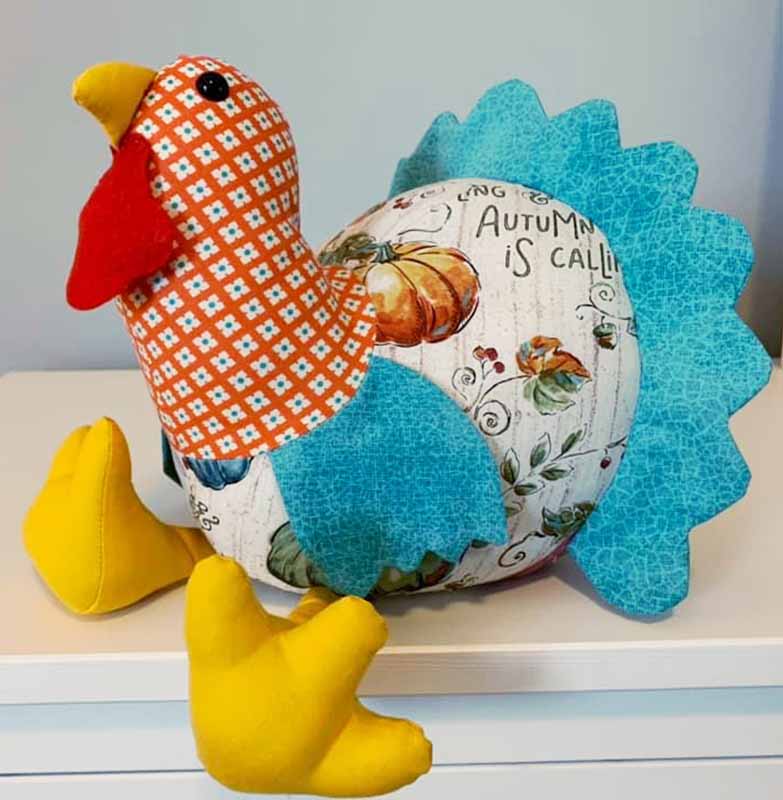 Susan noted that she made sure to include the pattern credit tags on her toys for sale. You can print these for free!

CLICK HERE for free printable hang tags to label your toys. 

Sheryl Bloom Jackson named her Tom Turkey "Gobbles" – what a cute name!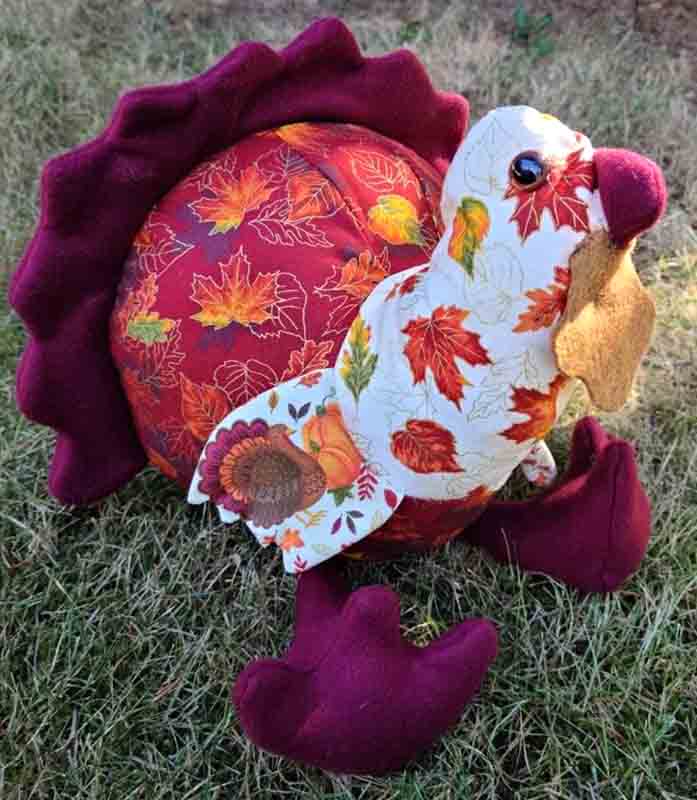 …and then she made it a friend ~>
"Gobbles Jr"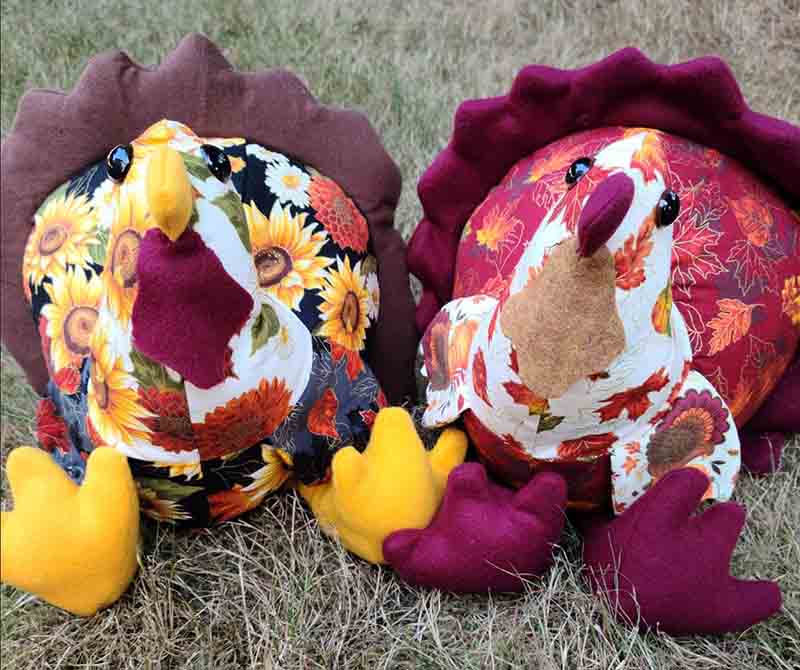 Alice Berntson made this Tom Turkey as a centerpiece, too. She says that the back of the bird is from a fabric scrap from a dress her mother made for her 55 years ago! What a lovely way to work in a family love of sewing into holiday decor.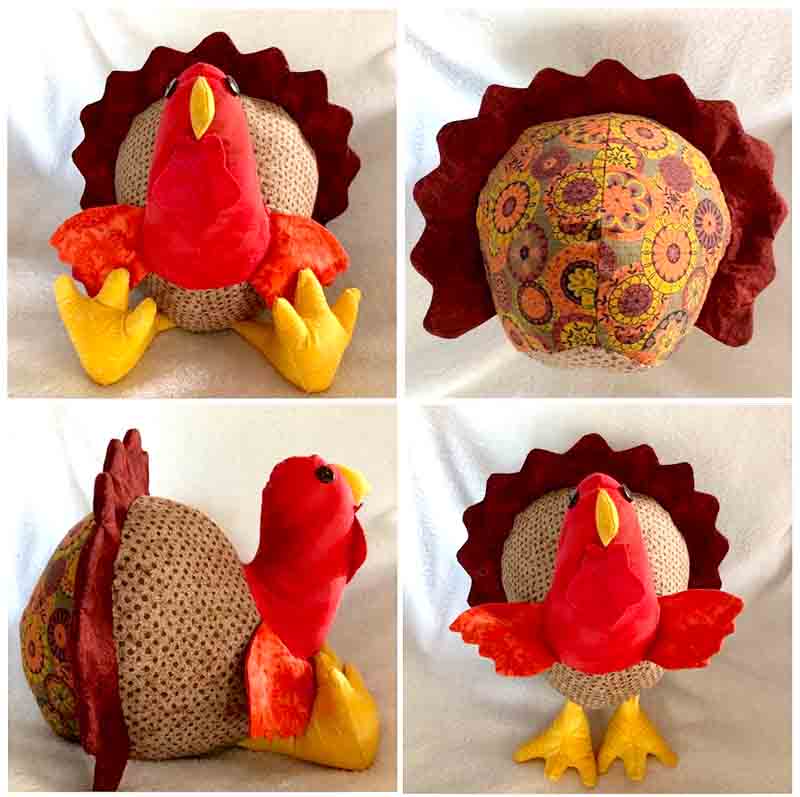 Tom Turkey is full of personality, but he's not a difficult pattern. Rose Rue says her daughter is a beginner at sewing (this is her 6th toy), but look at this wonderful bird she made!
Her floral Tom Turkey was christened – Tina the Turkey!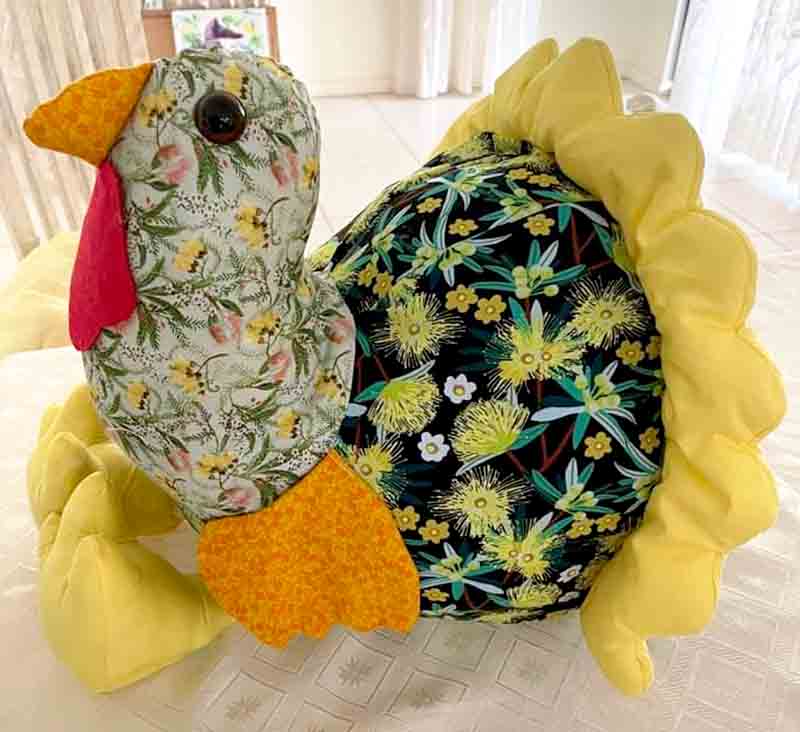 I love the warm, pumpkin-spice coloured checks of this Tom Turkey sewn by Laura Peters Cartoscelli of WanderChild Creations.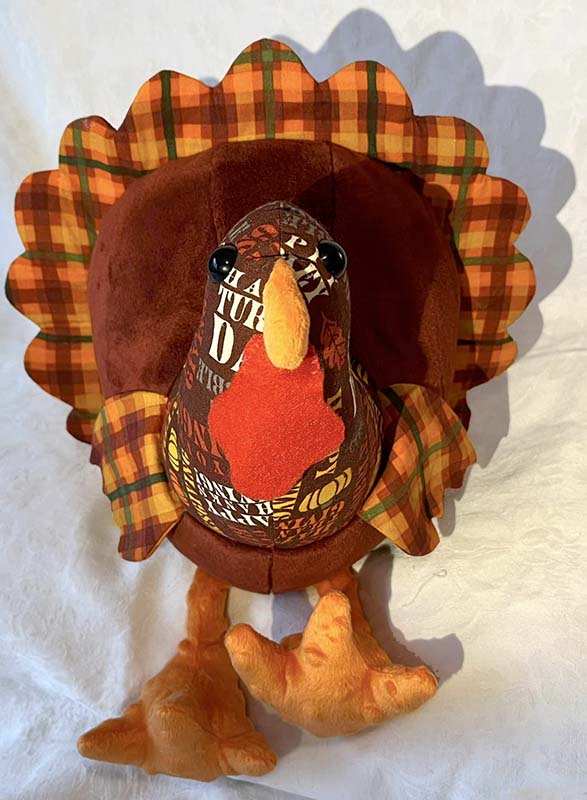 Tom Turkey doesn't have to come out just for Thanksgiving. I'm sure you'll love reading this post from Michelle Germain, who shares her sewing talents with the senior citizens at her workplace…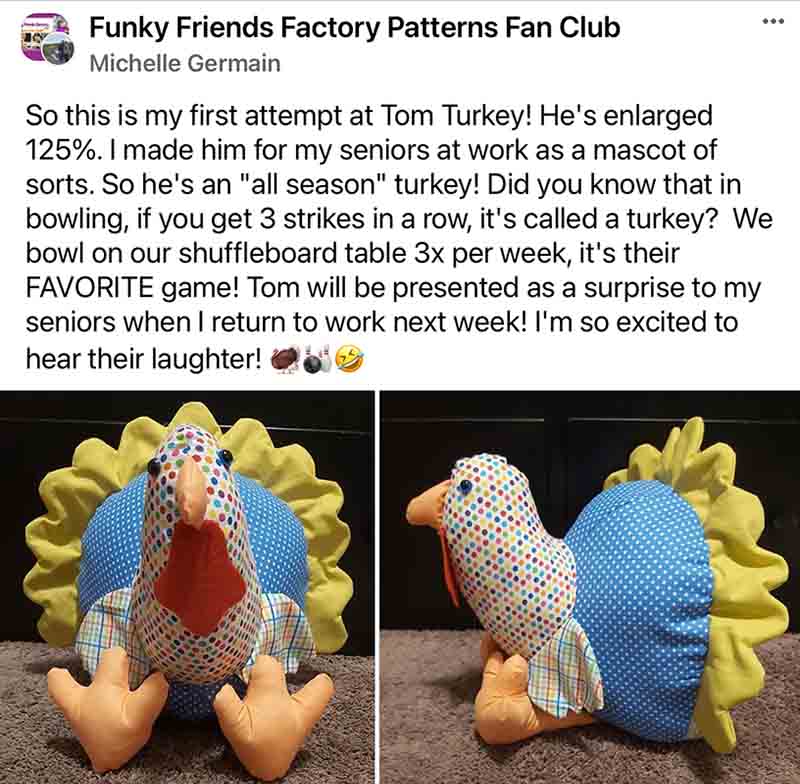 AND last but NOT least…
Ruth Willenborg nestled her Tom Turkey in a turkey basting tray and surrounded him with all the Thanksgiving fixings including gravy, stuffing, corn & cranberry sauce!
I hope he didn't notice!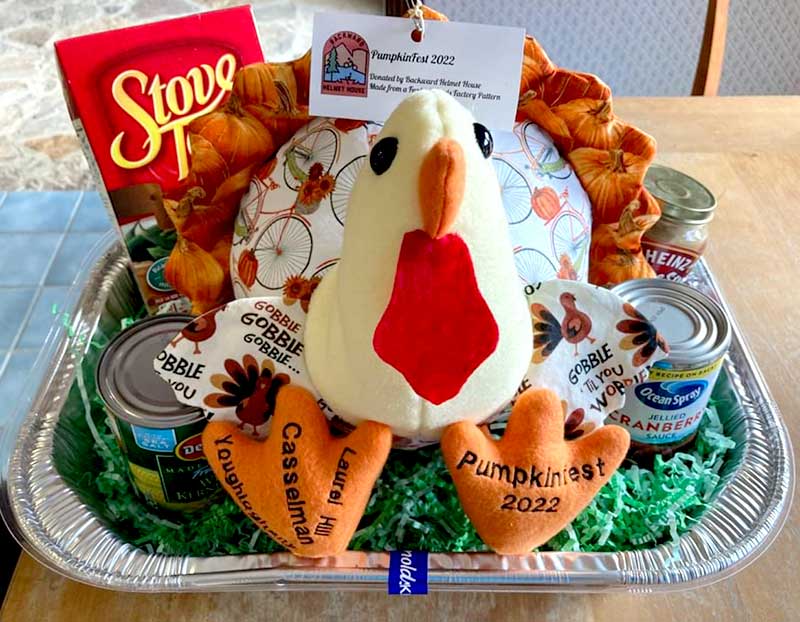 Still want to see MORE Turkeys?
If you'd like to see more photos of Tom Turkey, check out the Meet Tom Turkey blog post HERE!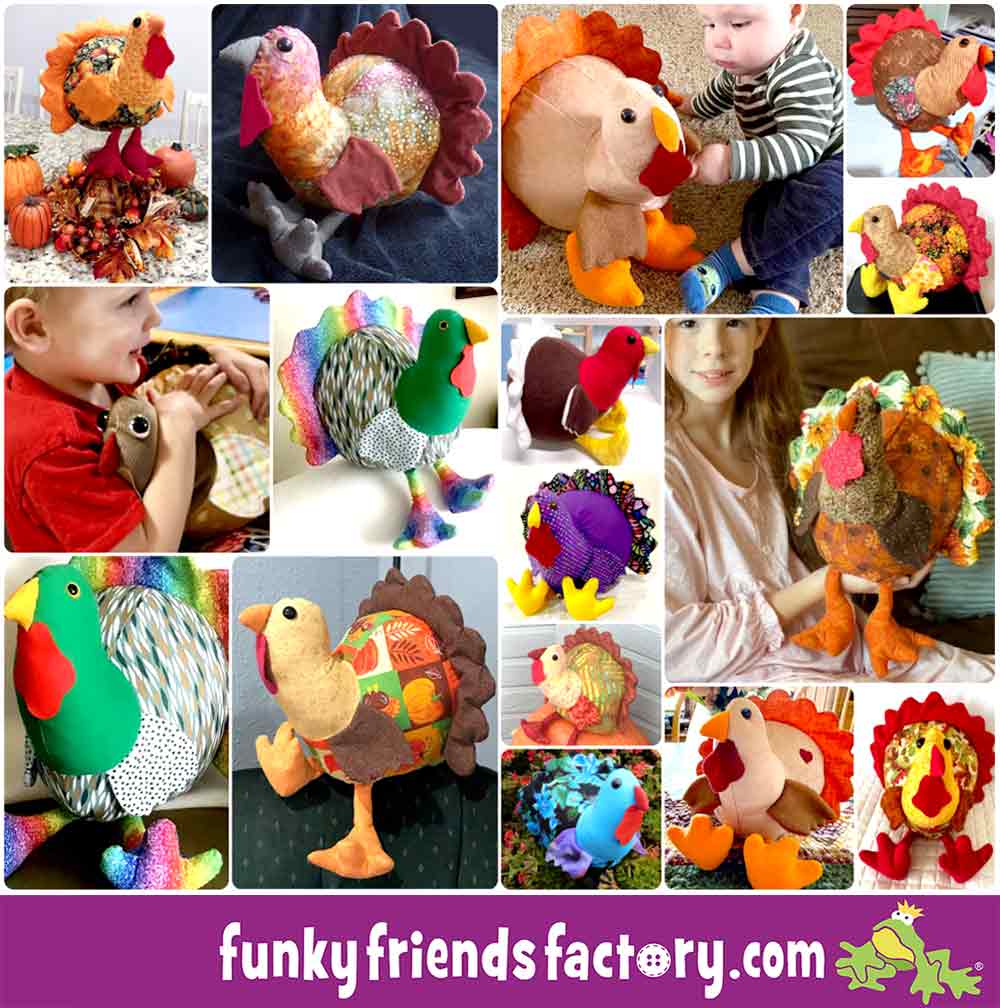 I hope you have enjoyed perusing these awesome Tom Turkeys!
Happy thanksgiving y'all!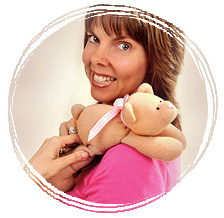 Till next time, happy sewing!
Pauline
xxx