Well…. Prince Charming is certainly NOT a happy chapie!  Today he had to say goodbye to his new girlfriends –
Fuschia and Frangipani.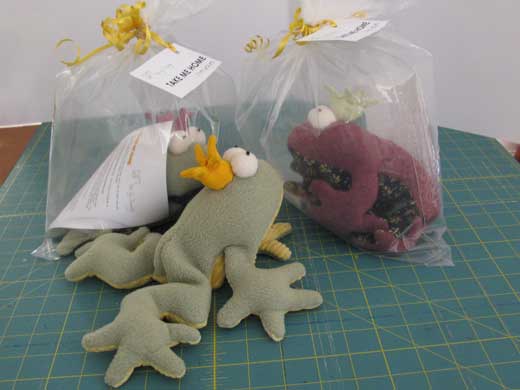 I know that the people who find them will look after them. Prince Charming still doesn't quite get what the Toy Society is all about… no matter how much I try and explain it!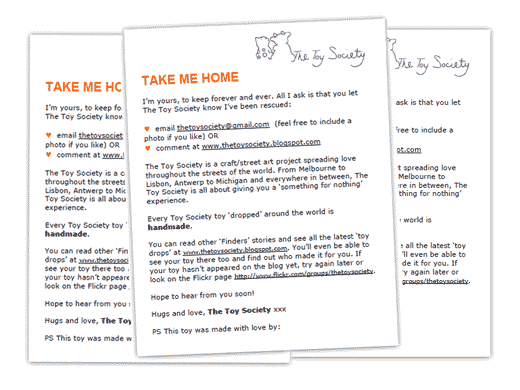 When I printed off the Toy Society's "Take me home " letters and tags Prince Charming started getting quite upset.
So I had to distract him
and sneak out the house! : )
I decided to drop the froggy ladies in 2 very different spots! I visited the local library and then a nature park by the dam where people go to picnic…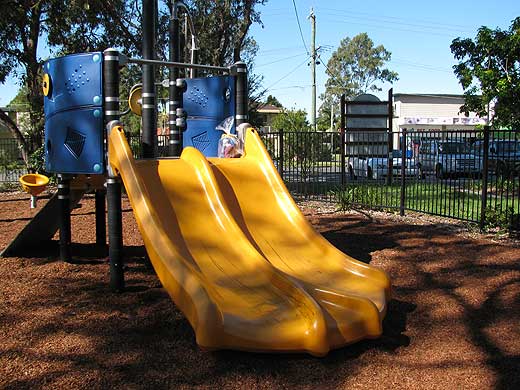 Ooooh, I felt a little sneeky…
and a LOT nervous…
in case I was spotted, dropping off my precious parcels…
even more so
when I stopped to photograph my drop site
and realised
I was still
in my
cosy slippers!!!!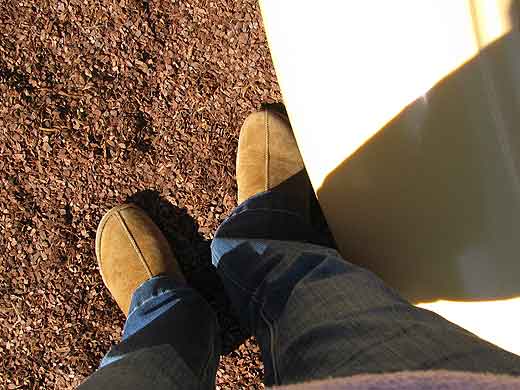 Well, I hope my little froggies have a good life – it kind of feels like taking a stray dog to the pound and just hoping that his owner is still trying to find him… at least with the Toy Society there's a link for people to post when they've found a toy, so who knows  – maybe I'll get to see Fuschia or Frangipani there too one day!
I had a blast making and dropping my toys! If you also want to do a drop you can check out the Toy Society blog and join the fun!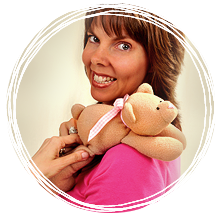 .
.
Happy Sewing,
Pauline