WOW!!!!! We've already had some gorgeous Easter themed Funky Friends toys posted for the EASTER SEWING COMPETITION! 
Check them out and read how you can enter yourself down below… 
Some LOVELY EASTER TOY
SEWING COMPETITION Entries…
We start off with this cute version of the Easter Bunny Buddies Pattern sewn by Madelein Boshoff – I love the gingham and butterflies… and how cute is a tutu!!!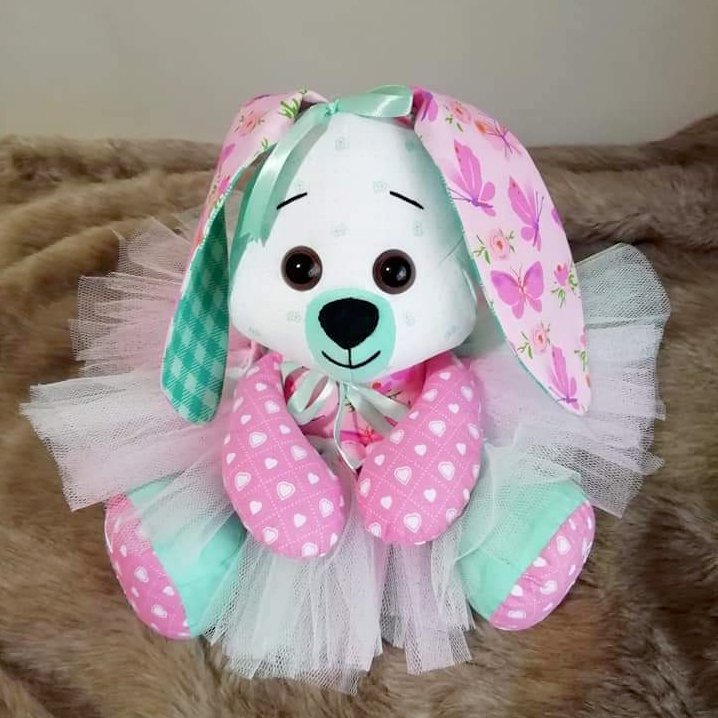 Another cute twosome of Easter Bunny Buddies sewn by Kate Webster who has beautifully colour-co-ordinated the Bunnies and their buckets!!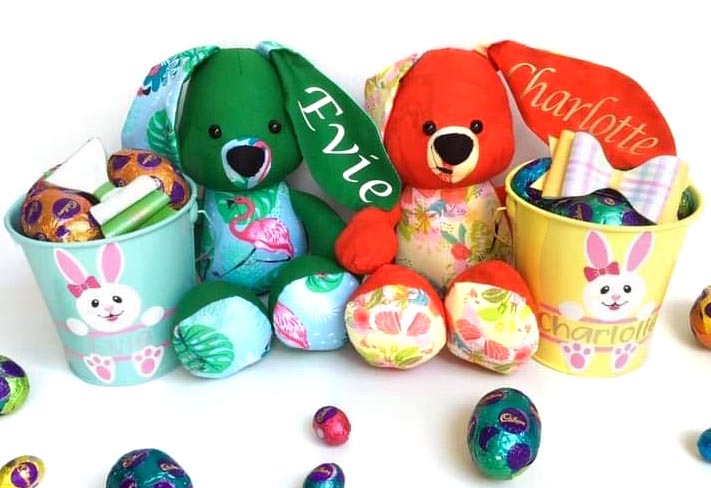 Click HERE to purchase the Easter Bunny Buddies pattern.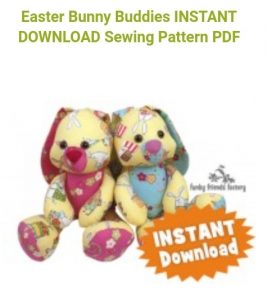 We've had some fabulous Eastery versions of the Dilby Duck Pattern in the Easter sewing competition too. This flowery version was sewn by Jen A Hale… the fabrics is so bright and cheerful it just makes you SMILE! 🙂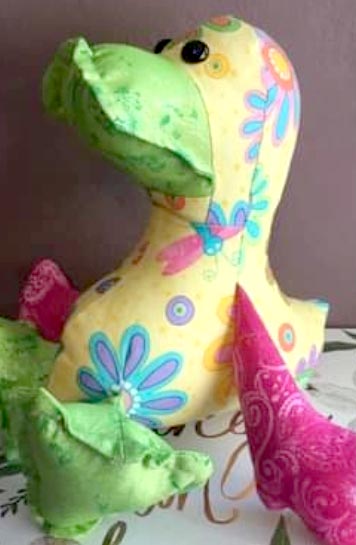 AND this delightful duo of Dilby Ducks was sewn by Karen Cooper. They're both adorable – I couldn't choose a favourite!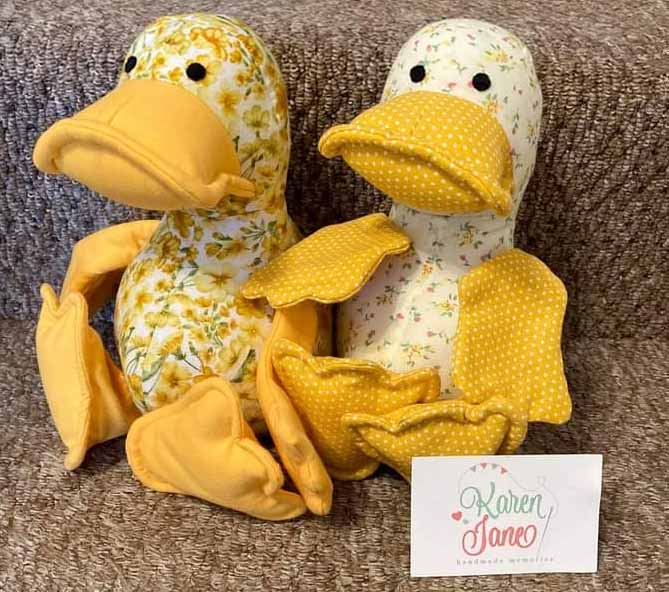 Click HERE to purchase the Dilby Duck pattern.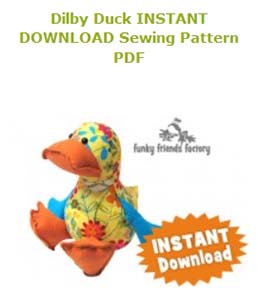 This fun version of  Egghead the Easter Chick was sewn by Andrea Nettles… if you look closely you can see the fun fabric she used for the wings and bow-tie – it has bunnies and chicks on it!!!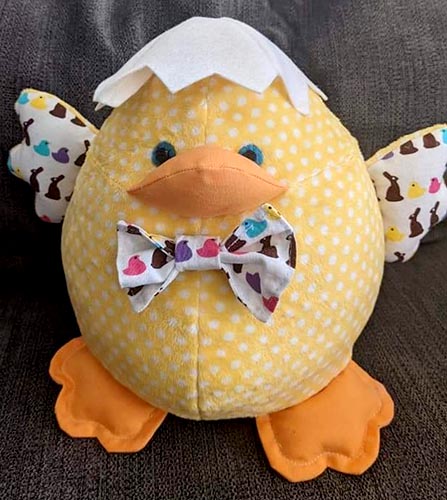 Click HERE to purchase the Egghead Easter Chick pattern.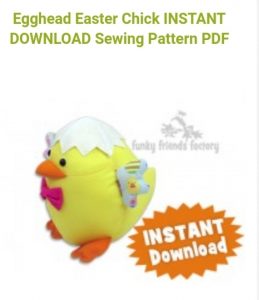 This super cute version of Lamkins Lamb has been sewn by Janice Wray… How adorable does it look in Cuddle Fabric… and the "bling" adds a special touch too!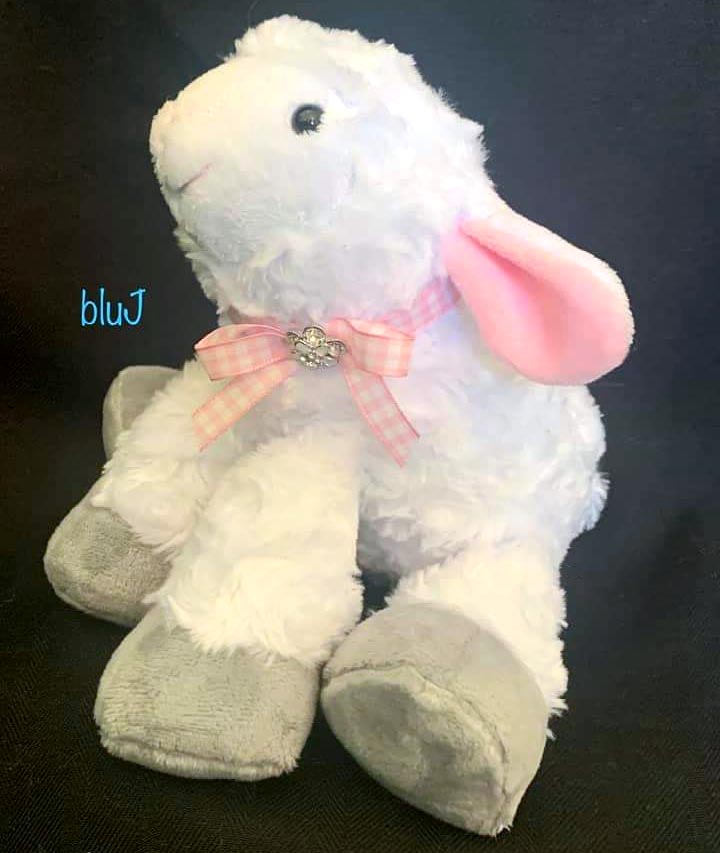 AND a cute colourful pair of Lamkins Lambs sewn by Jasmin Hutchison…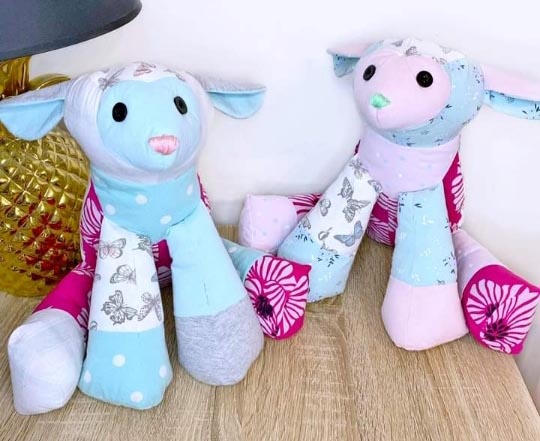 AND a very fluffy version of Lamkins Lambs sewn by Cathy Price… almost looks like real lambs wool to me!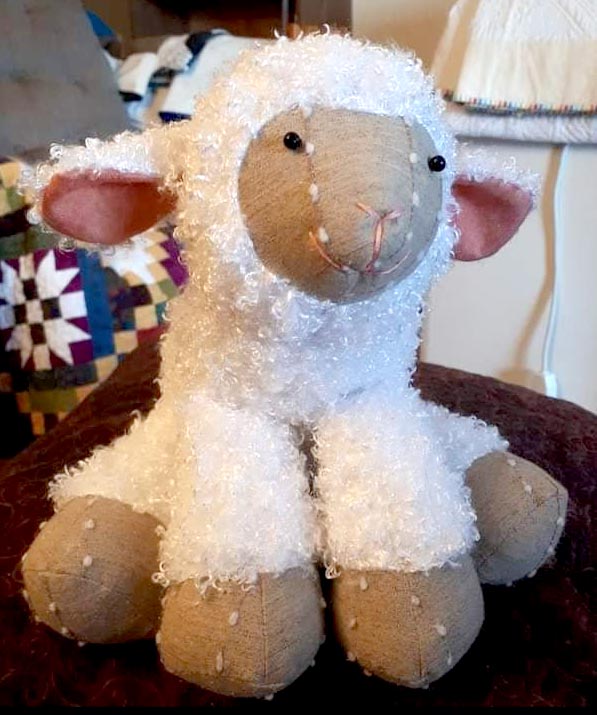 Click HERE to purchase the Lamkins Lamb pattern.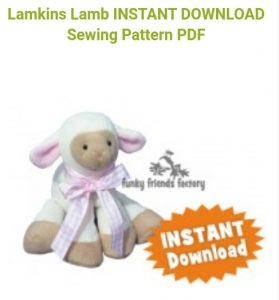 This sweet little Baby Bunny was sewn by Denise Caddy. He looks so happy in front of the Van Gogh sunflowers!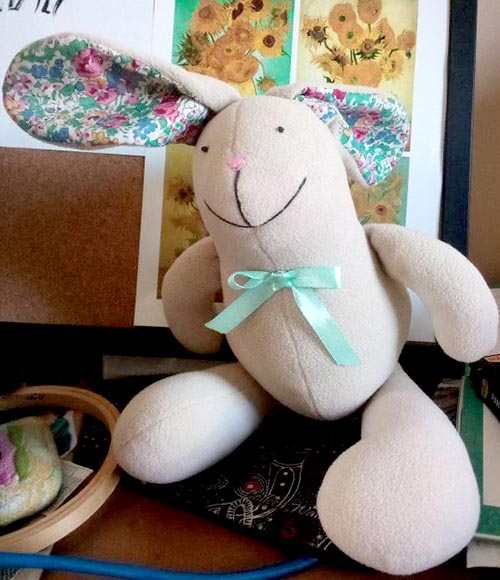 Click HERE to purchase the Baby Bunny pattern.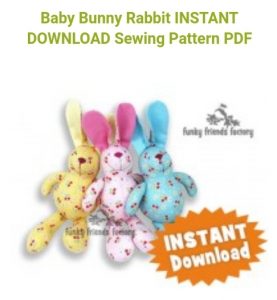 And last, but not least…
Who says a T-Rex toy
can't be for EASTER???
How adorable is this? Rebecca Karstad sewed this cuddly Easter version of the Timmy T-Rex pattern for Easter all dressed up for Easter with bunny ears, an Easter basket and if you looks closely… you'll see a tiny chocolate dinosaur!!!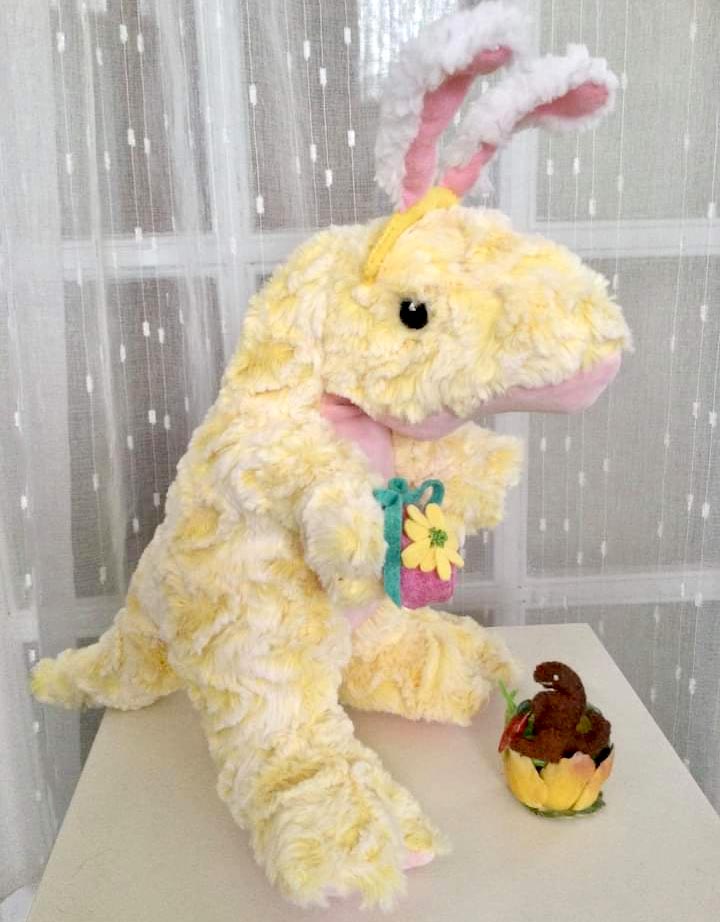 Click HERE to purchase the Timmy T-Rex pattern.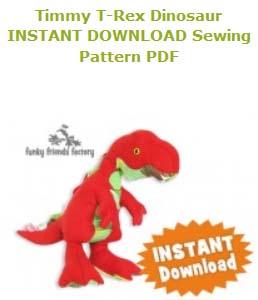 Why don't YOU enter your own Funky Friend for the Easter SEWING COMPETITION?
WHAT can you WIN?
You can win a WIN a Funky Friends Factory Pattern Gift Voucher ~>
valued at


$50!!!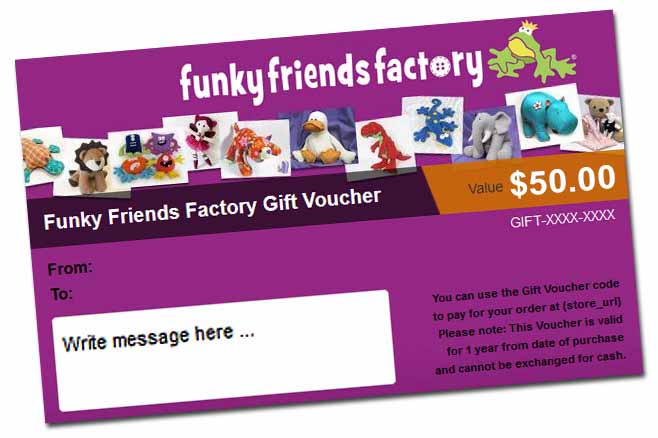 HOW do you enter?
It's easy! Post a photo of ANY Funky Friends Factory Pattern that you have sewn as an EASTER TOY on the Funky Friends Factory Facebook Page… (or in our Pattern Fan Club Group!) to be in the running to win a Funky Friends Factory GIFT VOUCHER…
(It can be ANY Funky Friend Factory pattern that you have sewn – one of the Easter Patterns or any other Funky Friends pattern sewn up in Easter colors or Easter print fabrics! In other words – it needs to be a Funky Friends Factory toy YOU have sewn that LOOKS "Eastery"!)

Want an extra chance to WIN?
Share any of the pictures above on your Social Media (Facebook, Pinterest, Instagram etc) and leave a comment to let me know where you posted them!
*** The winner will be drawn on Wednesday 31st of March 2021 ~ using random.org and announced here in the comments AND on the Funky Friends Factory Facebook page. ***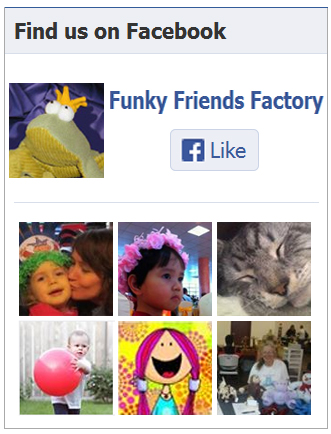 I can't wait to see your Easter Funky Friends on Facebook…
Happy EASTER sewing everyone!!!!!!!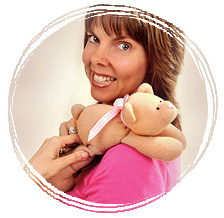 Till next time,
Pauline
xxx