How good does this look? 🙂
I had to keep pinching myself when I saw them in my local fabric shop's catalogue! When I started designing my stuffed animals back in 2001, I would never have thought I would end up as a sewing patten designer with Simplicity Pattern Company in America! BUT here it is – my first Simplicity Sewing Pattern – 2921.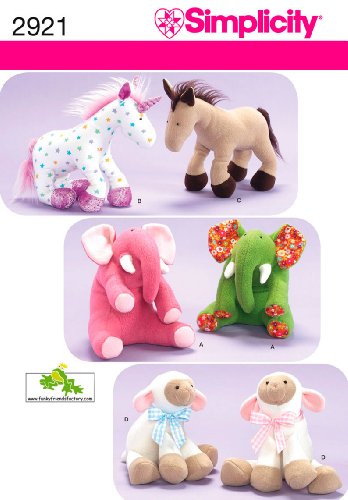 I don't feel any different really, I guess I can say I am a Simplicity designer now, but it doesn't change much else. The license period is for a limited time AND I still get to sell my patterns myself…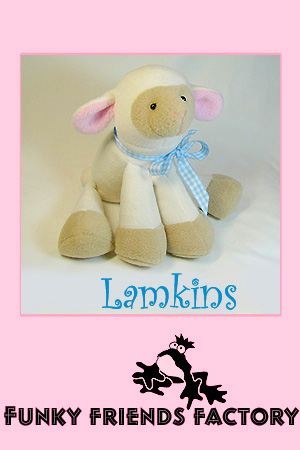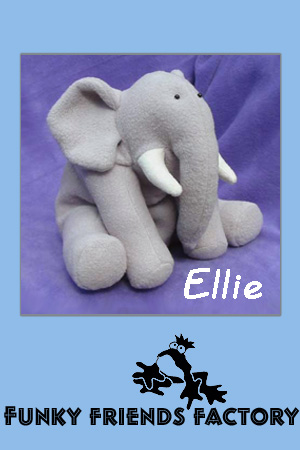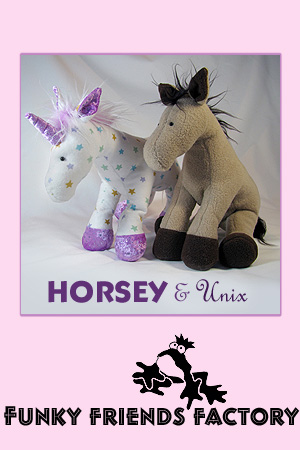 I will get a small percentage of the sales of my Simplicity pattern as a royalty, but it's not much. I think the exciting thing is that people all over the world will discover my Funky Friends Factory soft toy patterns and hopefully like what I do!
I wonder who will find me this way?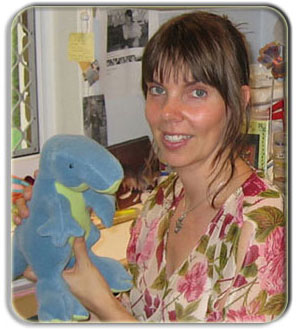 .
Bye for now,
Pauline