We've got a wide variety of Maker of the Month finalists from September 2021 featuring some patterns we don't usually see posted.

Scroll to the bottom of this post
to see the winner!
Buzz buzz 🐝. Look at this adorable version of Bumble the Bee! Jennifer Oswald McCann sewed up this happy humming friend with yellow dot minky and a grey trellis pattern. I love how any combo of yellow, black or grey works on this pattern!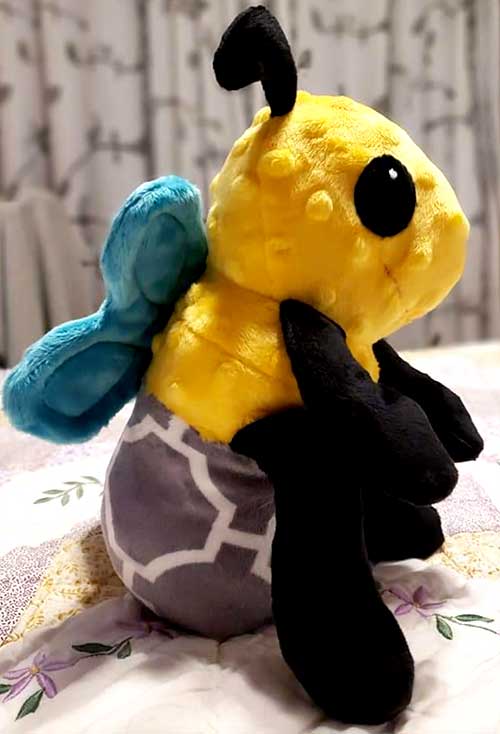 Click HERE to purchase the Bumble Bee pattern.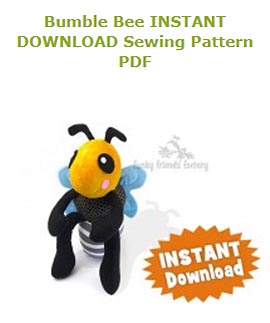 I bet these two Lamkins Lambs sewn by Crystal Porvaznik are going to twins or siblings. A fluffy Lamkins is always a popular baby gift.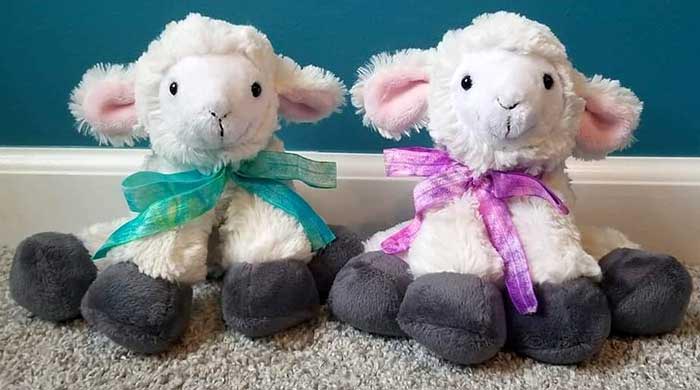 Click HERE to purchase the Lamkins Lamb pattern.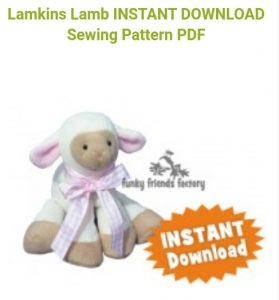 When a child asks for a "cheetah-unicorn"… well, that request calls for a custom toy! Carol Fuller made this unique version of Kelsey Keepsake Unicorn for a lucky little friend, and I'm sure that child will always remember this gift! .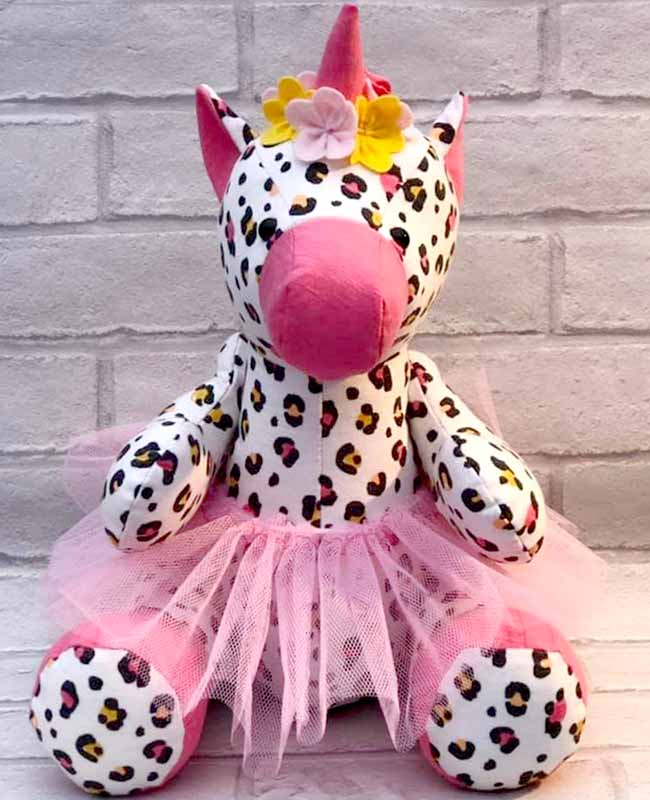 Click HERE to purchase the Keepsake Unicorn pattern.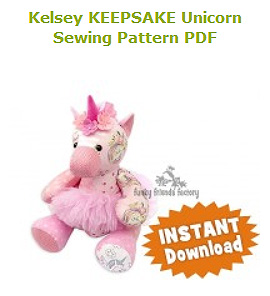 Here's a fantastic "first Funky Friend" from Kathy Pearce. She sewed the Digger Dachshund Pattern to be a pin cushion, but said she can't stand to stick pins in him, so he just sits next to the sewing machine to watch her sew 😀. Look at that face! No wonder she can't use any pins.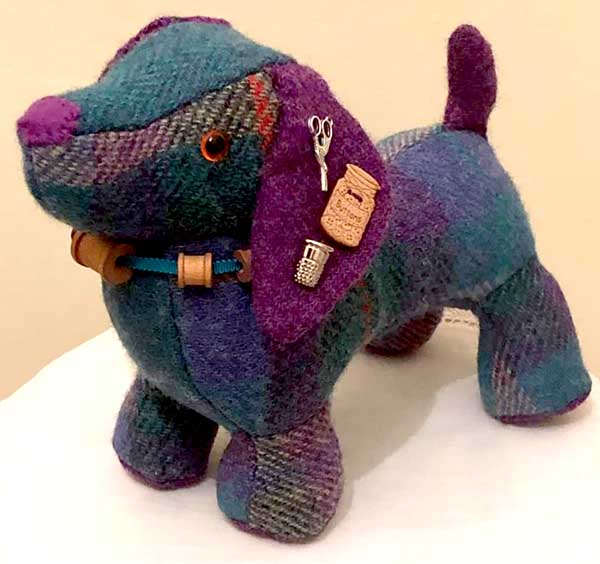 Click HERE to purchase the Dachshund pattern.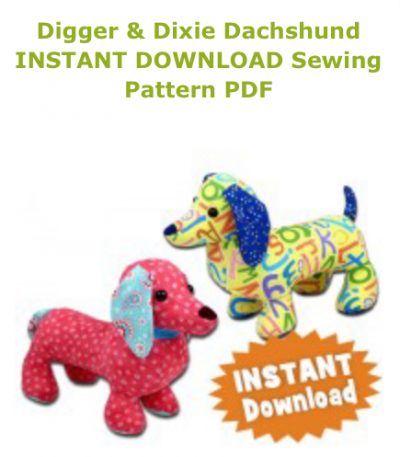 Kris Hills made this adorable version of the Panda Baby Ning Pattern. She look so happy attached to a bamboo tree! It may be indoors, but Ning isn't picky 😊.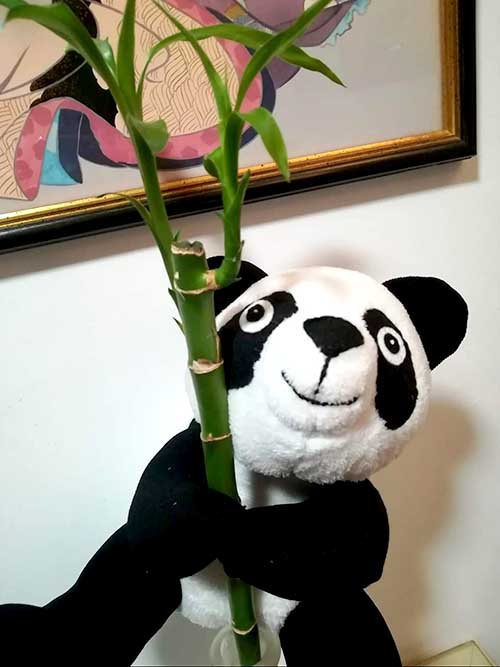 Click HERE to purchase the Panda pattern.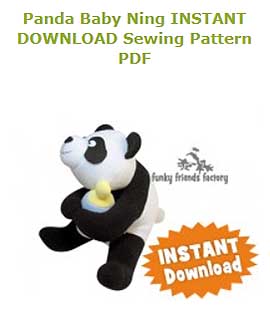 Isn't this just a perfect William Whale by Teri Wolff? I love the fabric combo of bright blue batik and stripey chest – a swimmingly perfect choice!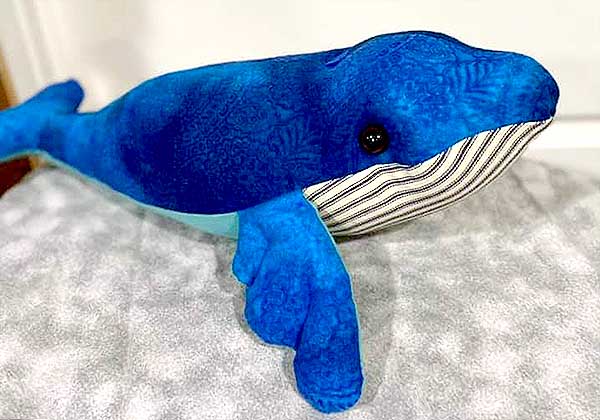 Click HERE to purchase the Whale pattern.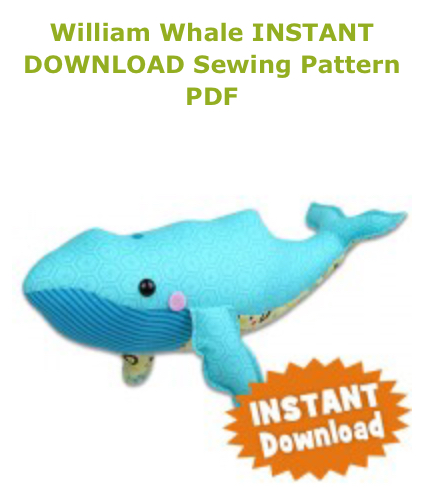 Ixoria Tenuis said she needed a little vacation so she sewed up two Stu Sea Turtles, laid out some blue fat quarters on the floor, and had a virtual trip to the seaside! I love the fabric she chose for Stu and her great creativity.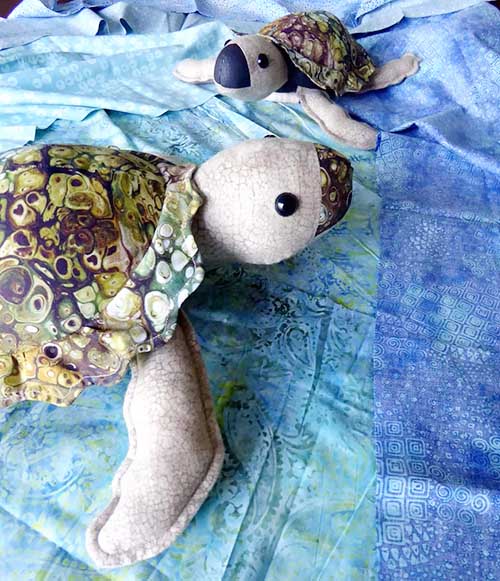 Click HERE to purchase the Sea Turtle pattern.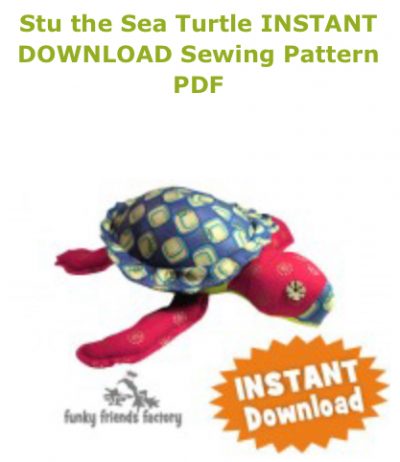 Not only is this Punju Peacock sewn by Cathy Cuthbertson my favorite color (purple!), it has an adorable story. I'll let Cathy tell it to you: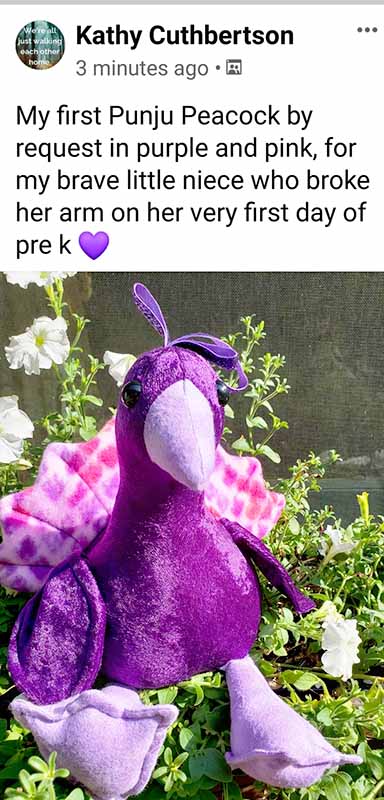 Click HERE to purchase the Peacock pattern.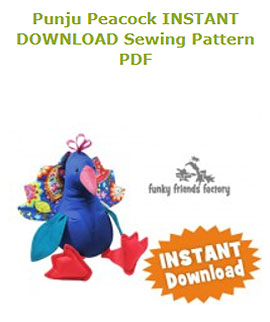 AND this month's winner is…
Congrats to this month's winner – this version of the Larry Lion Pattern sewn by Judie Flower is certainly a head-turner. Judie says Larry is constantly fluffing his mane to show he has the most luscious locks in the jungle.

CONGRATS! You win




a FREE Funky Friends Factory Pattern ~>




of your choice!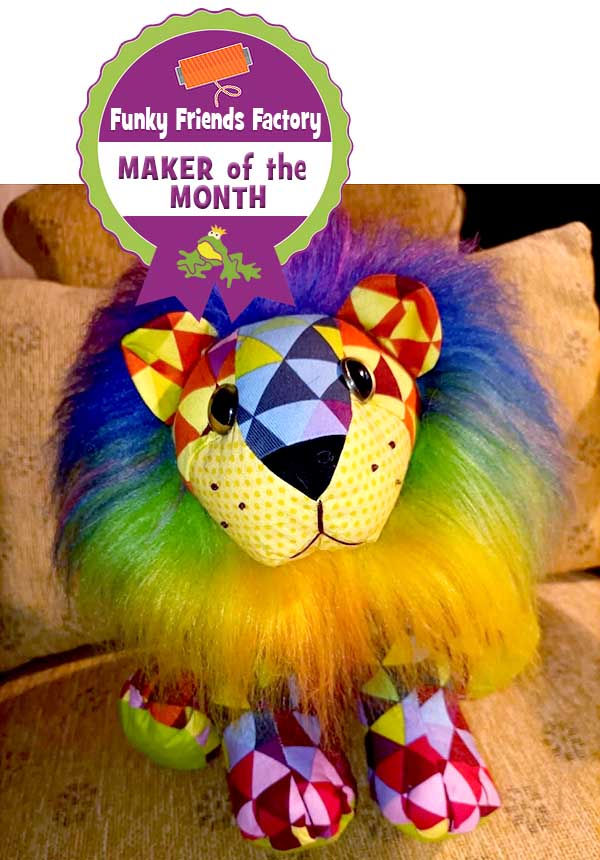 Click HERE to purchase the Lion Sewing pattern.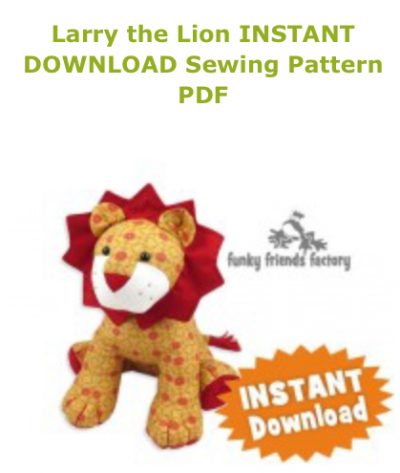 Want to win a
FREE toy pattern?
It's so EASY to enter the Pattern GIVEAWAY!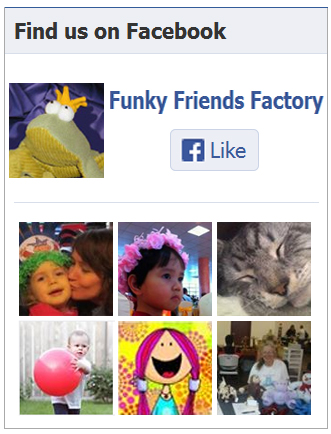 ALL you need to do is post a photo of a FUNKY FRIENDS FACTORY toy that you have made on the Funky Friends Factory Facebook Page .
At the end of each month I draw a winner and post the winner's name on the Blog the following MONTH. I have an Album on Facebook for all the MAKEROFTHEMONTH winners. You can check out the Facebook Gallery HERE!
NOT on Facebook? ENTER by email! 😀
*** You can send me your photos by email too!
So come on! Share your photos  ~> The next winner could be YOU!!!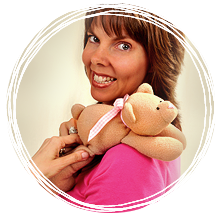 .
Till next time,
Happy Sewing,
Pauline
xxx