After being 'GLUED to MY COMPUTER SCREEN' for the last few months , I have decided I really MUST  take more opportunities to 'stop and smell the roses'.
So when my hubby's Sunday job was cancelled… we decided to take the opportunity to go for a drive and a picnic, something we haven't done in YEARS!!!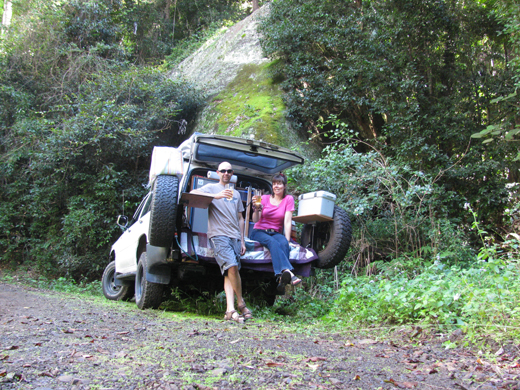 What a gorgeous day – blue skies and sunshine… not too hot as it's autumn now, here in Australia… and I think that must have been why… we were NOT the only one's out for a little bit of sunshine!
Yikes!!!!!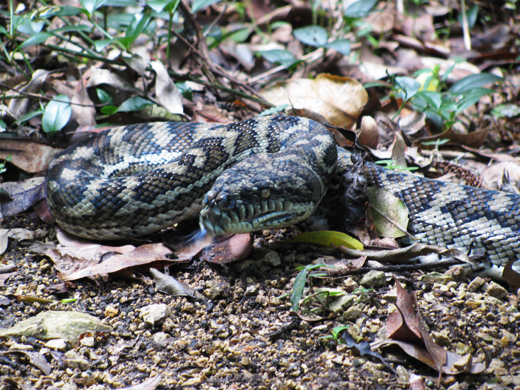 This has got to be THE BIGGEST snake I have seen in the bush!!!!!
I am not really scared of these snakes as they are NOT poisonous, so I took lots of close -ish pics, BUT you can see why we got SUCH a fright – they are so well camouflaged that hubby nearly trod right on him!!!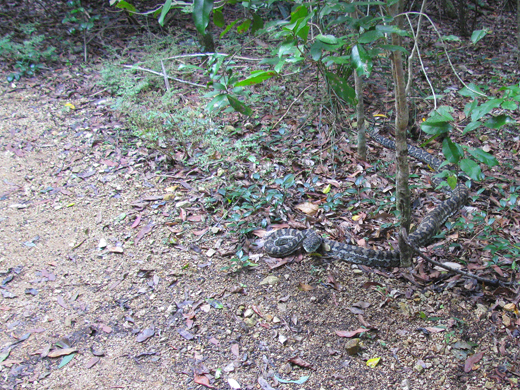 ALL UP

We saw 3 snakes and 3 goanas (BIG lizards – for non-Aussies)
So much for
a peaceful day…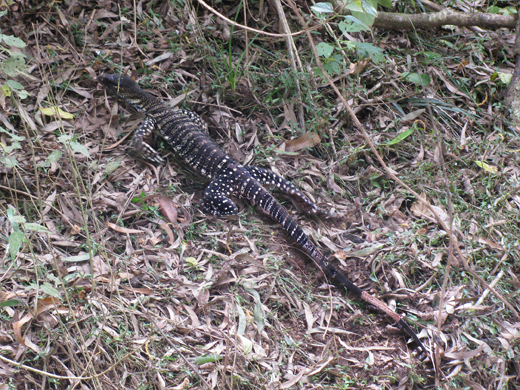 Oh
… and one REALLY cute grasshopper
that calmed me down a bit!
: )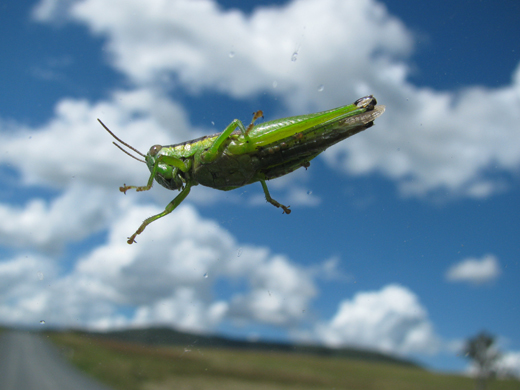 This cute little fella landed on our windscreen and stayed long enough for me to snap a quick pic!
Of the 3, I have to say I want to make a GRASSHOPPER PATTERN the MOST!
Which would be YOUR favourite?

Feeling a just a teeny little bit more chilled….
Bye for now,
Pauline