Yeehar! My Kookaburra sewing pattern is ready for release to the general public! I avoided designing a Kookaburra for ages because I thought that ONLY Australians would know about this kooky bird. When the members of the Sew Many Funky Friends Club voted for a kookaburra as the next Funky Friend they wanted me to design – I finally had to admit I was wrong!
So without further ado ~>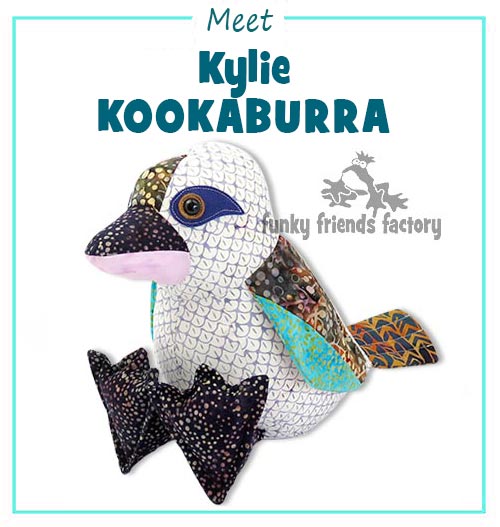 This is a fun pattern, not too difficult, even though there are lots of pieces. It is also a great pattern for using up lots of fun fabrics for the wings and striped tail! I have created a step-by-step photo tutorial so you can see EXACTLY how to sew this cute Kookaburra pattern with lots of clever toy-making tips and tricks! As usual, there is a link in the See-Me-Sew section of the pattern (*Please check you type it correctly or you'll get an error page!) to take you right to the Photo tutorial web page.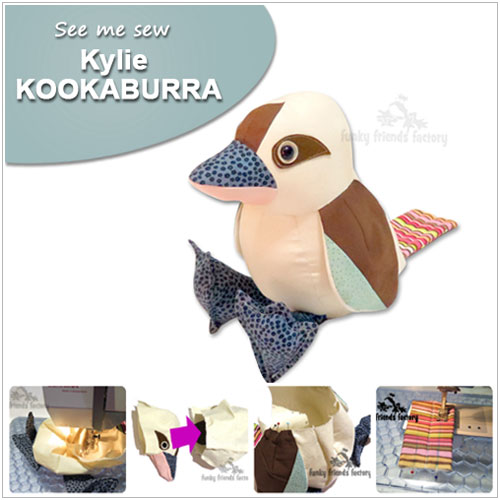 Kylie KOOKABURRA can be sewn in most fabrics. I sewed her with quilting cottons but stretch fabrics like fleece or Cuddle would be nice and snuggly!
The new Kookaburra sewing pattern is available to download from the website NOW!
Till next time, Happy sewing!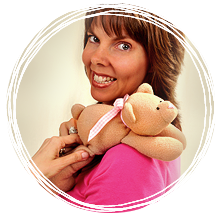 . .
Bye for now
xxx
Pauline