Can you keep a secret?
I hope so because I want to show off a couple of extra special Funky Friends that are going to be Christmas presents for my niece and nephew. They have had LOTS and LOTS of Funky Friends toys for Christmas presents since they were babies… in fact… most of you will have seen my nephew, Karl on my website with the 2 Funky Friends he went to bed with every night as a baby!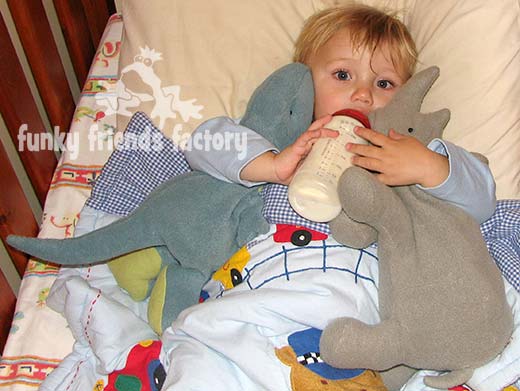 Now that they are older, I really want to make them something that THEY will think is just perfect for them!
So first,  for my niece…
There's a fun, flowery version of my Lily Ladybug Sewing pattern.
I wanted to make her a cute pink bug rather than the normal RED and BLACK ladybug so  I used some Snug as a Bug fabric of (from Melly and Me/Riley Blake) for her… and when I saw these pre-cut felt flowers on Etsy, I knew I had to use them for her eyes!
I wonder what my niece will call her new bug, but I think she looks like her name should be Petal!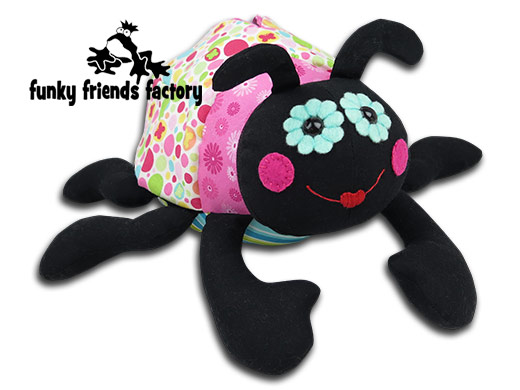 And for my nephew…
I found some AMAZING glow in the dark fabric from Voodoo Rabbit Fabric Shop to make this AWESOME version of my Diggles Dragon Sewing Pattern. Voodoo Rabbit has some amazing, weird and wonderful fabrics just perfect for dragons!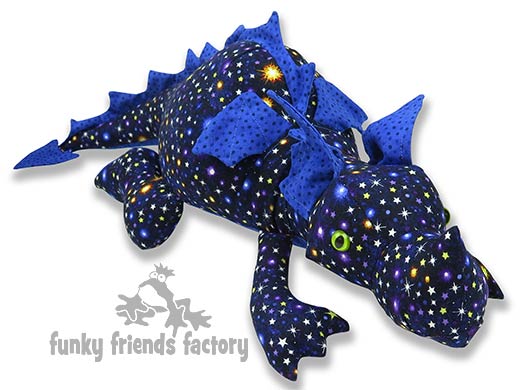 Are you making some special Funky friends soft toys for Christmas presents?
I love to know!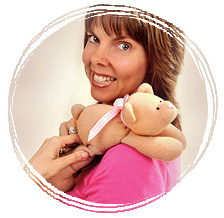 . .
Till next time…
Till next time…
happy sewing,
Pauline
xxx