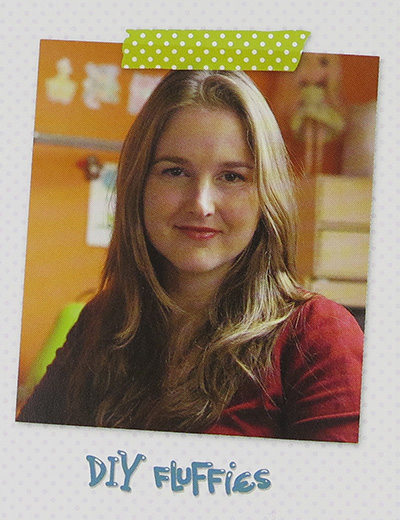 I was very excited to see that my fellow soft toy designer, Mariska Vos-Bolman of D-I-Y Fluffies has had her own soft toy book published.
I have been an admirer of Mariska's designs for many years so it was really exciting to see a collection of her critters available in a book.

Her book was first released as a PDF download e-book but I really wanted to get a copy signed by Mariska so I had to wait for the printed version of the book to be released…. AGONY!!!


Finally my book arrived in the post, and there was a lovely message from Mariska that made my day! Thanks Mariska!!!! 😀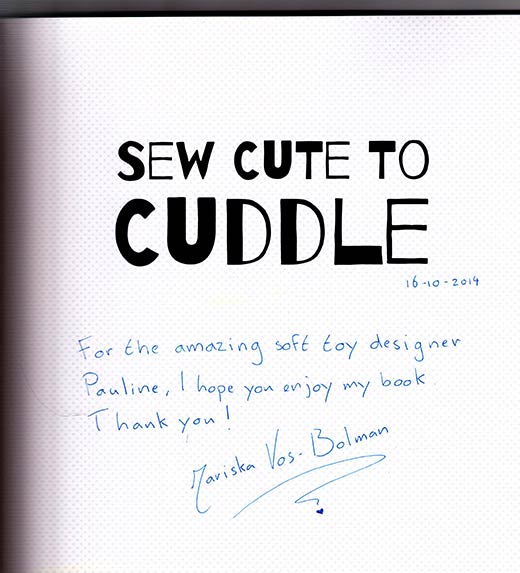 There are 12 really cute soft toy patterns in the book, all of them in Mariska's signature style. She has a way of designing such cute creatures that are fresh and quirky and easy to sew… even for beginners. Her collection includes something for everyone – a boy doll, a girl doll, a dog,  cat, dragon, owl, tiger, monkey hippo and a cute fluffy monster called Gronk!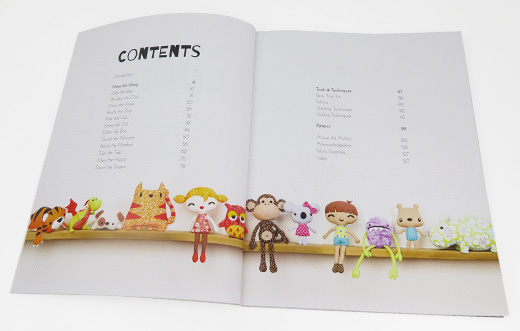 The book has some great sections especially for beginners, including a basic tool kit which shows you the essential tools and equipment you will need to make soft toys, a section on fabrics used for the toys  and some great information on stitching techniques, stuffing techniques and working with patterns. The patterns are very easy to follow with clear diagrams and sharp close-up photographs.
As you know, I love cats as much as I love soft toys, so I thought the perfect first pattern for me to try would be Kitty the cat.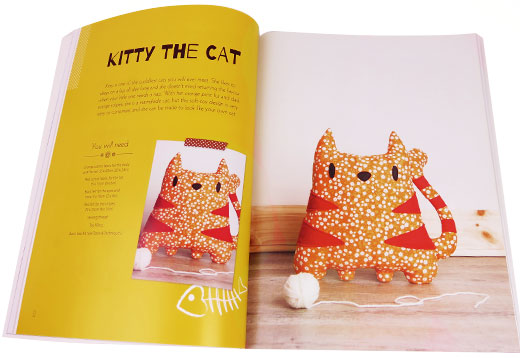 Plus I had the perfect fabric for making my kitty – it's an Alexander Henry fabric with Japanese girls and CATS on it which I got from Voodoo Rabbit Fabric.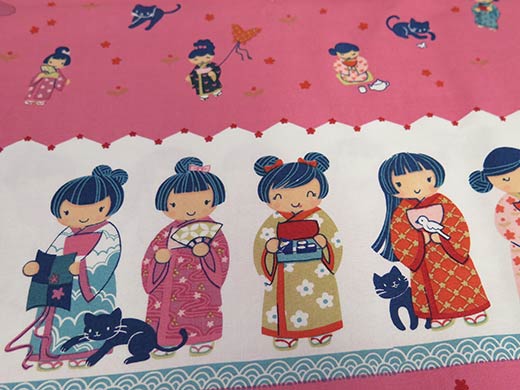 I was so excited to sew my kitty, that I rushed in like a bull in a China shop and COMPLETELY forgot to leave the gap between the front legs to stuff the cat! I really SHOULD know better -LOL! No problem, I just let a large gap for inserting the tail and sewed kitty up on the side – TOO EASY! She was a really easy toy to sew and I got her done in a few hours.
I also didn't make the stripes as I wanted the border print to be her best feature! (OK, so maybe I was a bit lazy to cut out LOTS of stripes…. but that's what Mariska suggested as an alternative!!!! ) I added a girly touch with a little satin flower, and used some matching ribbon to tie her tail to her body.
What a pretty kitty!
I LOVE her!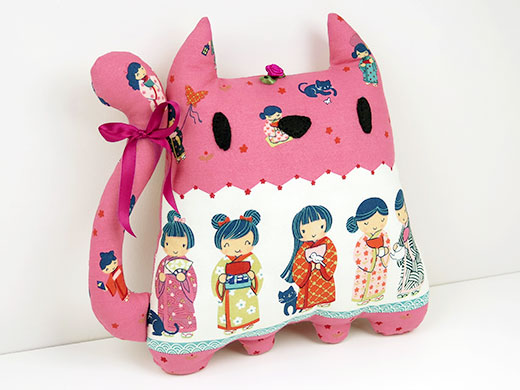 What fun! It's awesome to sew a softie I haven't had to 'figure out myself"!!!! I wish I had enough hours in the days to make ALL the cute critters in Mariska's book – LOL! 🙂
If you want to get your paws on the book – it available from all the usual online book stores and as an e-book from www.stitchcraftcreate.uk BUT why don't you purchase a signed copy from Mariska's Etsy Store DIY Fluffies like I did!!! 🙂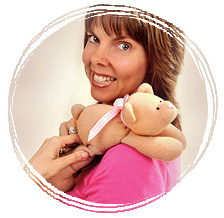 . .
Till next time…
Happy Sewing,
Pauline
xxx