It's so hard to pick a winner from such a beautiful batch of homemade toys like this.
Check out these June highlights from the visitor's posts on the Funky Friends Factory Facebook Page. Starting us off is Amy Schlecht Marvin's bright and cheerful version of the Heather Hippo Pattern. She says Heather is great to cuddle, and I agree. This Heather TOTALLY huggable.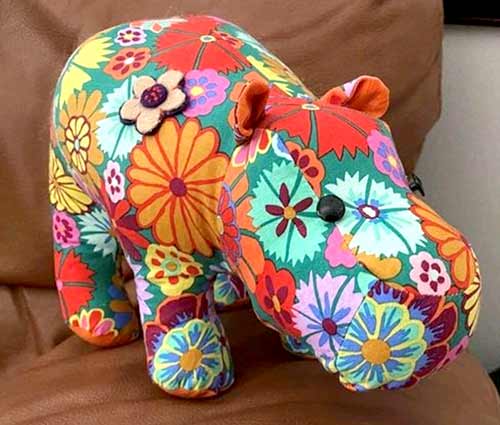 I love seeing kids sewing soft toys!
Kellie Hollis reports that her 11 year old daughter had only been using a sewing machine 3 weeks when she made this version of the Sparkles Seahorse Pattern. That's impressive!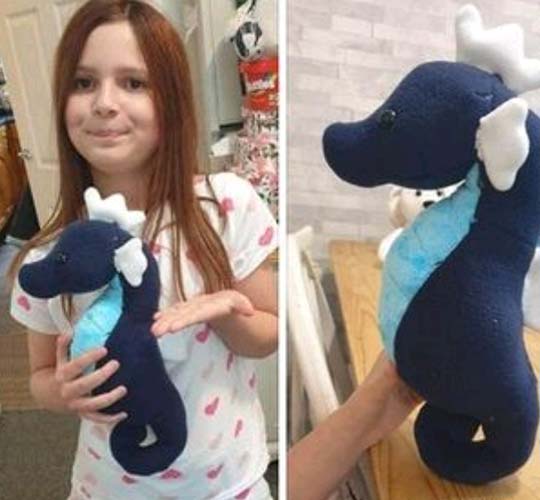 And how proud is this little guy? Katherine Archer's 7 year old son had never used a sewing machine before when he made this dinosaur with the Triceratops sewing pattern. He made it for himself (with help on some parts) as part of his home schooling. Looks like they're new best buddies.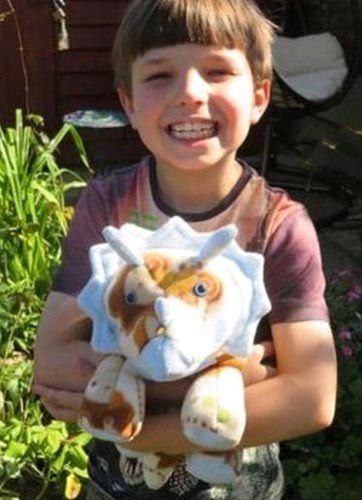 Next up, Charlotte Little used her son's toddler clothes to make a keepsake using the Triceratops toy pattern. The denim frill is a great touch with the other coordinated shades of blue.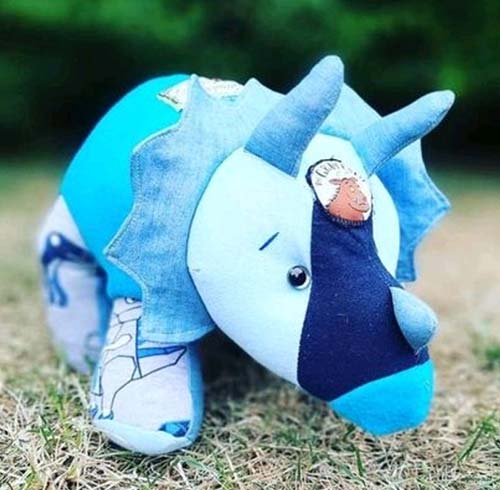 Susana Gould is another funky fan who likes to sew lovely keepsakes with special fabrics. She used the Ollie Owl Pattern and Melody Memory Bear Pattern (reduced in size) to create huggable memories from a grandfather's shirts.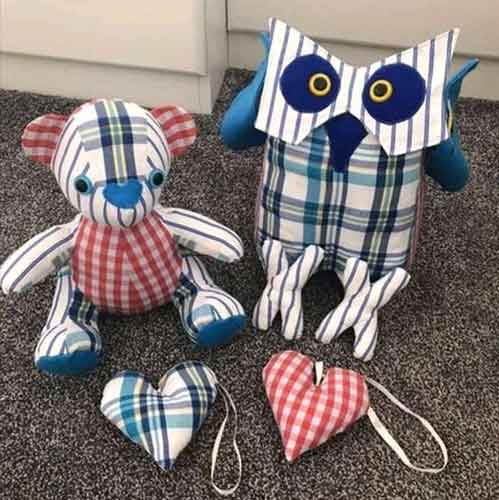 I spotted not one, but two fantastic fluffy versions of the Digger Dachshund Pattern this month. Here is "Lachlan," made by Gill Reiersen, and his new owner. This was Gill's first toy made with faux fur and it turned out fantastic.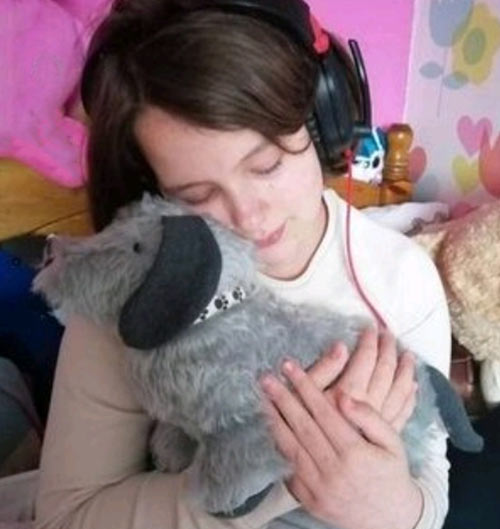 You don't have to use faux fur to get a great shaggy effect, though, as demonstrated by Mo Coe with this Digger Dachshund keepsake, which was made from a fluffy sweater.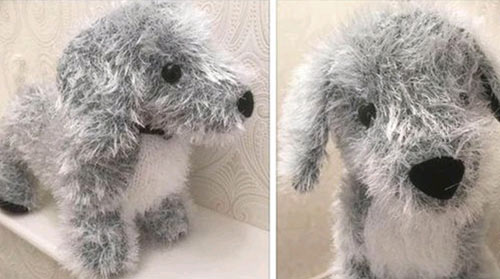 Lisa M Smith made a super cute keepsake version of the Gertrude Guinea Pig pattern from her daughter's primary school uniform to capture great memories, including the school's pet guinea pigs!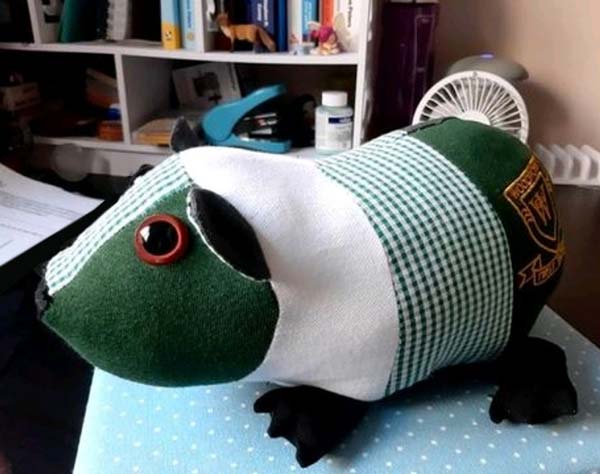 I REALLY couldn't choose a winner so I did a random draw and the winner is…
Richard Cook's version of the Ozzie Octopus pattern who is trying to make a getaway! 
Such fun colors and patchwork in this toy, too!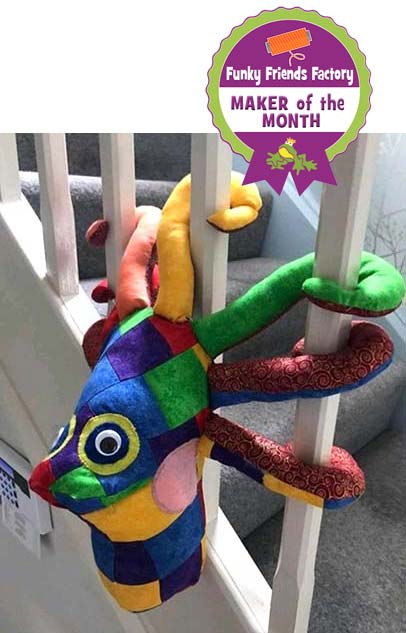 CONGRATS Richard – you win a FREE Funky Friends Factory Pattern – of your choice!
Want to WIN a FREE Funky Friends Factory pattern yourself?
It's so easy! CLICK HERE to find out how to enter our MAKER OF THE MONTH draw.
The next winner could be YOU!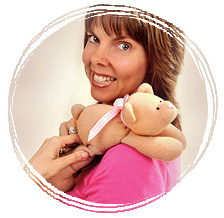 bye for now,
Pauline
xxx