We've had some AWESOME feedback photos in August. Check out these highlights from the visitors posts on the Funky Friends Factory Facebook Page. First up we have this AWESOME starry-blue version of the Ellie Elephant Pattern sewn by HeatherC!
I love the texture she's add to the ears
with Shannon's Dimple Cuddle! 💛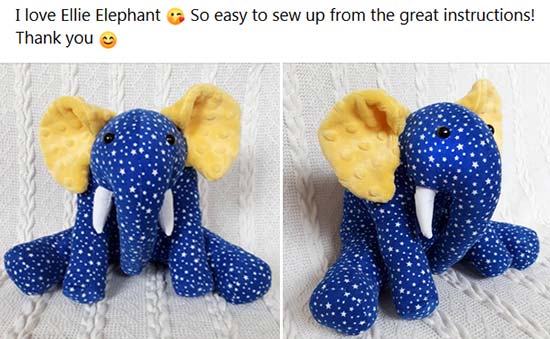 Next up we have another super cute version of the Tristan & Trixie Triceratops Dinosaur Pattern sewn by Gail McN.

(I love the comment she made!)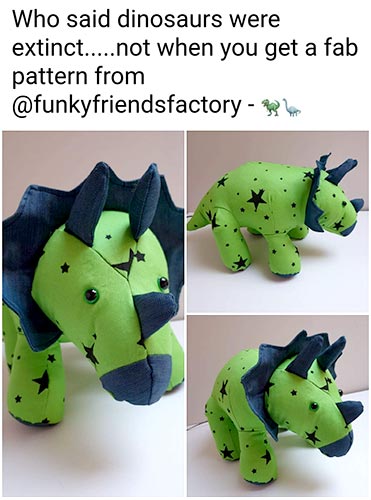 Love this cute trio of Triceratops sewn by Adelle O. She enjoyed sewing the Triceratops Dinosaur Pattern so much ~~~>
she sewed THREE!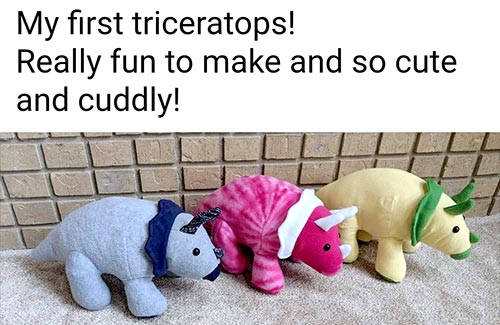 How adorable is this version of my Bumble the BEE pattern! sewn by Sharon H???
Sharon says he just makes her smile!
Me too! 😁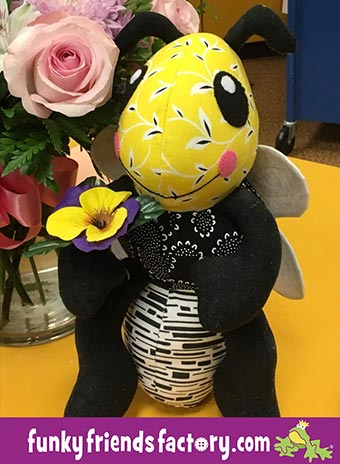 The Puppy Dog Pete Pattern looks equally gorgeous made from denim, or fake fur or leather!!! Here he is sewn by Patricia D. who sewed this recycled toy made from denim jeans. What a cute way to recycled your old jeans!!!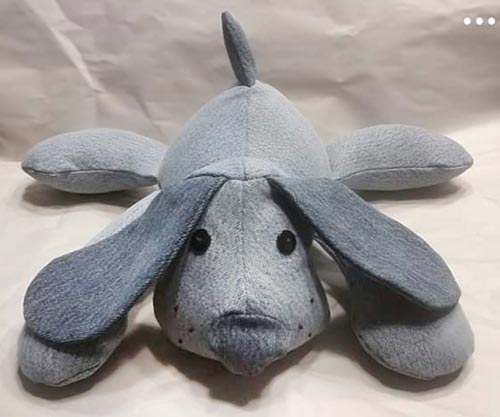 AND here is the Puppy Dog Pete Pattern sewn by Shazz McHarry, with fake fur ears……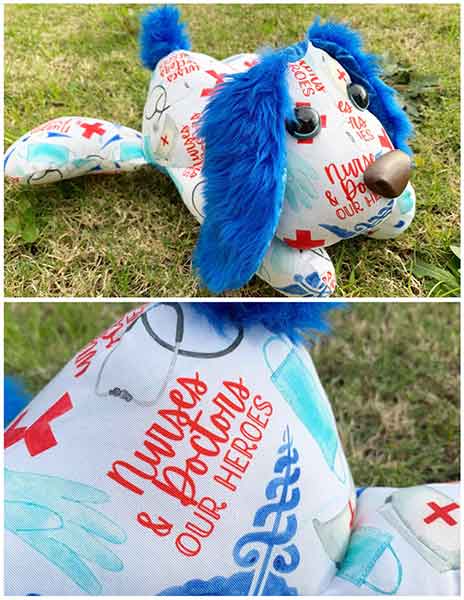 AND here is the Puppy Dog Pete Pattern sewn by Shazz again – LOOK at those leather eye patches!!!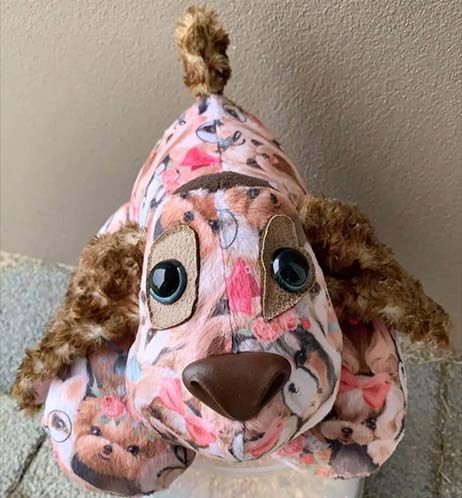 AND next we have Teddy TWINS sewn by SamG, who used the Calico Bear pattern to sew lovely keepsakes from school uniforms! 💛💛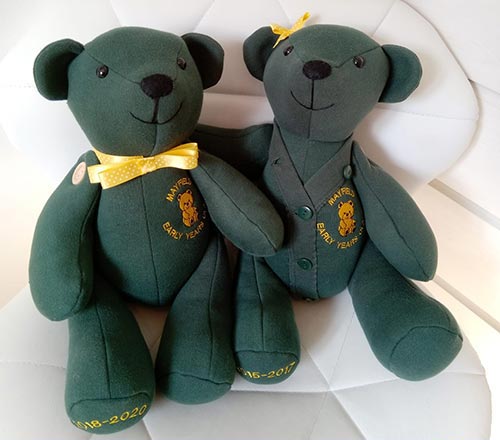 AND now for our Winner! 
CONGRATS goes to Judy Power who wins a FREE Funky Friends Factory Pattern – of her choice!
Judy has been sewing to relieve her stress during lockdown and her daughter-in-law was the happy recipient of this super-cute Funky Friend sewn using the Ll0yd Llama Toy Pattern!
What a cheerful Funky Friend!
Don't you love the eyebrows she added?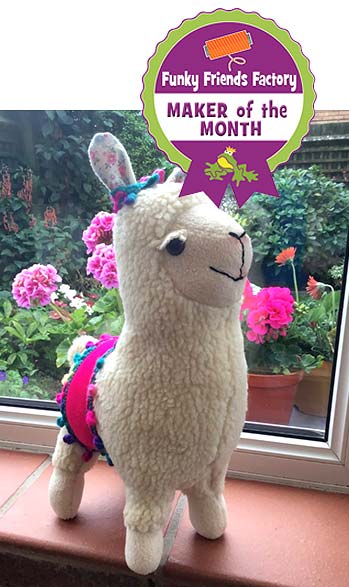 I love to see photos of the toys that people have sewn from my soft toy patterns. Please post some pics to

my Facebook Page

!😁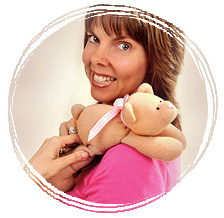 bye for now,
Pauline
xxx