January's Maker of the Month entries range from farmyard favorites (Patty the Cow) to mythical creations (Kelsey Keepsake Unicorn). Some cute kids and pets posing with their favorite Funky Friends round out the fun. Read on for some funky sewing inspiration and to see who our January winner is!
This jaunty Keep Me Keepsake Bear sewn by Lorna Moore showcases fabric from a sweater, a shirt, and even a neck tie!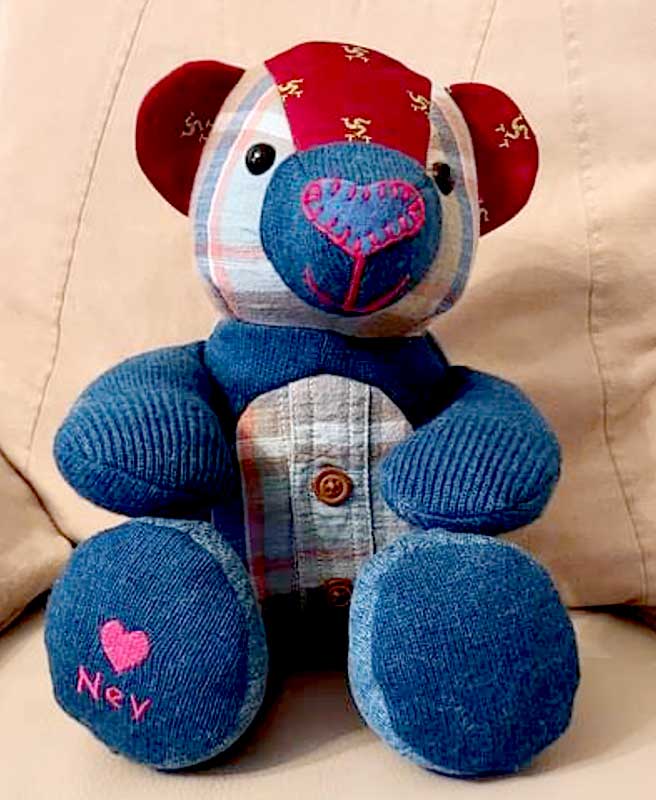 Click HERE to purchase the Keepsake Bear pattern.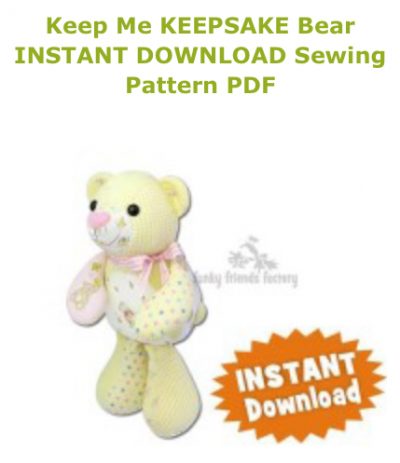 Jaime Marie Cox is a pre-K teacher and she made this vibrant Stu Sea Turtle for a special student who loves turtles. I'm sure she'll love Stu!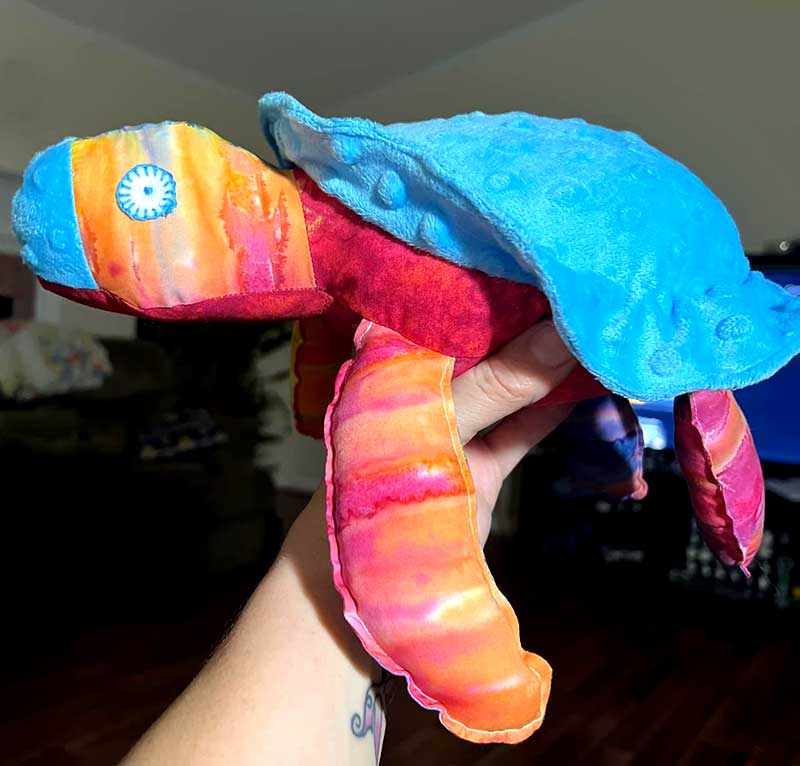 Click HERE to purchase the Sea Turtle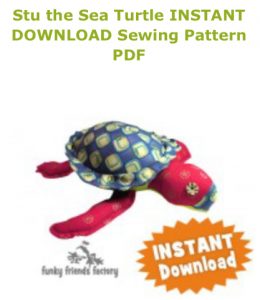 These three keepsake versions of the Patty the Cow toys by Kristi Coburn show that you don't need black and white "cow spot" fabric to make an inspired bovine. 

(There are 3 blind mice, 3 little pigs, 3 Billy goats gruff, and 3 bears…
but unfortunately no fairy tale for the 3 red cows!)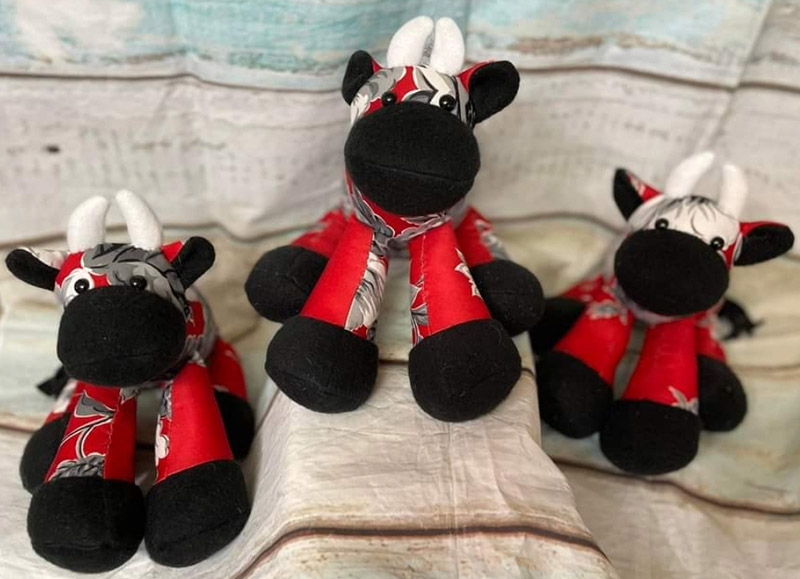 Click HERE to purchase the Cow pattern.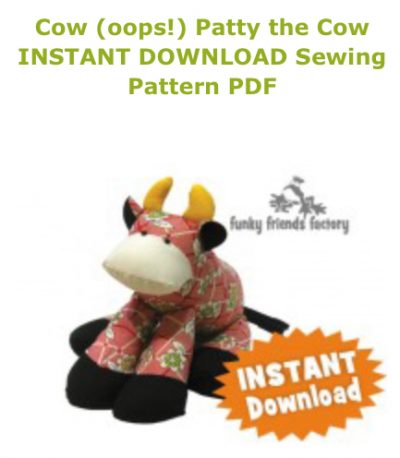 Cheryl Bock made a custom collar and tag for "Kirby," the Butch the Bulldog she sewed.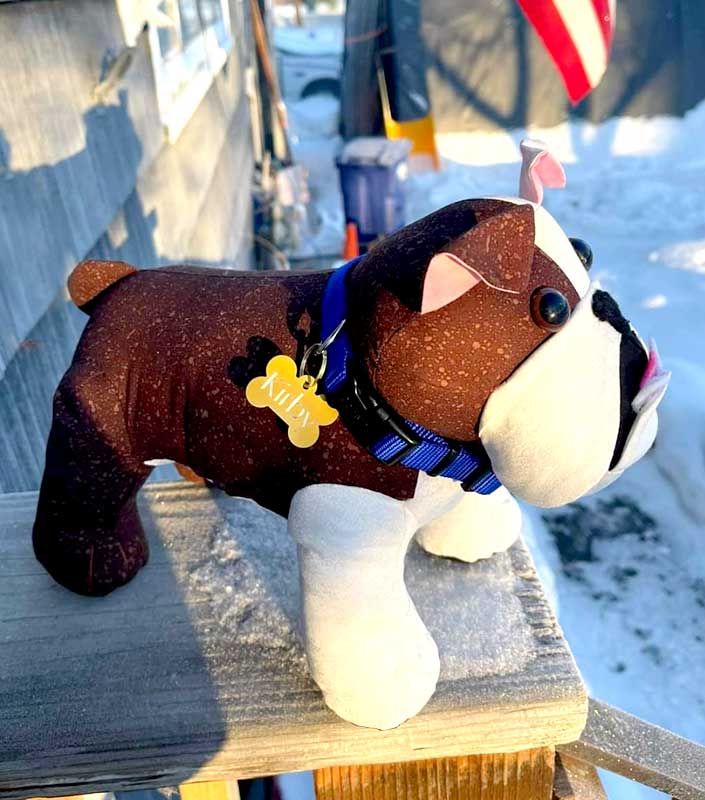 Click HERE to purchase the Bulldog pattern.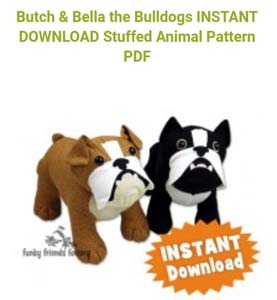 Lisa Smallwood used a plaid shirt to make this adorable keepsake version of the Joey Junior Kangaroo pattern. The front pocket from the shirt fits perfectly on the kangaroo tummy! 
It's a Blue Roo for you! 💙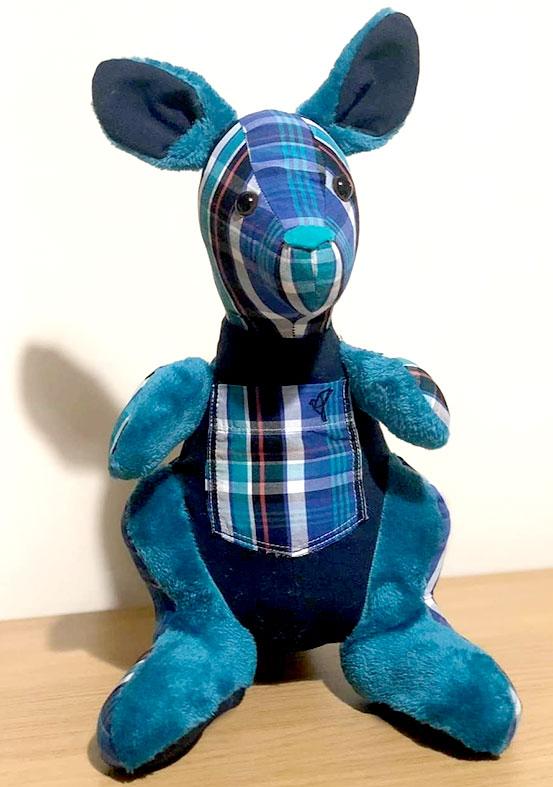 Click HERE to purchase the Kangaroo pattern.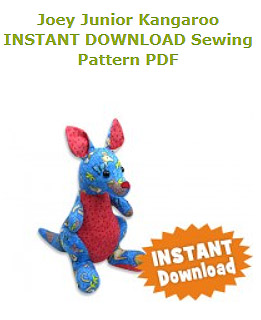 This perfectly pretty Kelsy Keepsake Unicorn sewn by Lauren Hodgson-King was her first try at this pattern.

Tutu cute unicorn! 💖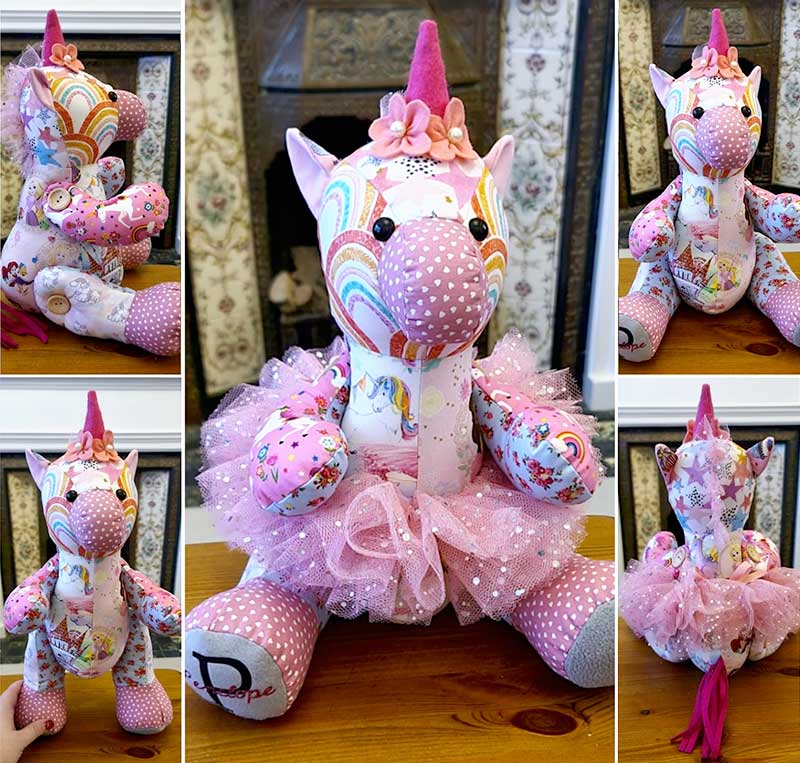 Click HERE to purchase the Keepsake Unicorn pattern.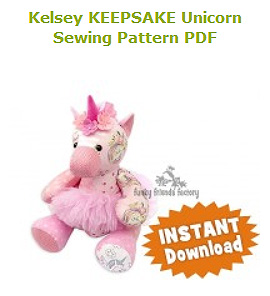 Loretta Harner Barger needed some "emergency toys" for her grandkids, so she whipped up a quick Elle Elephant …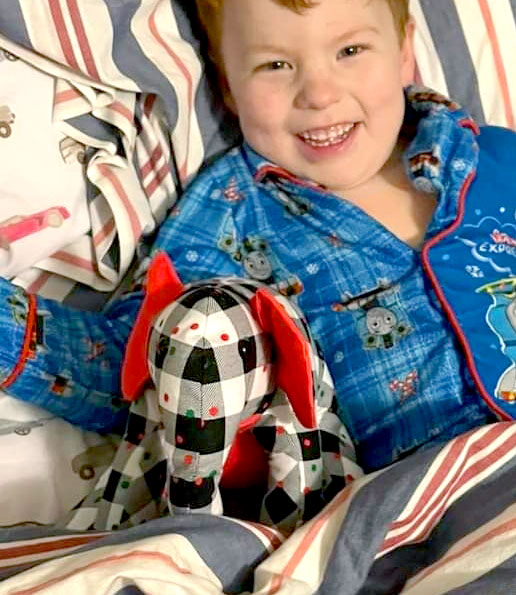 Click HERE to purchase the Elephant pattern.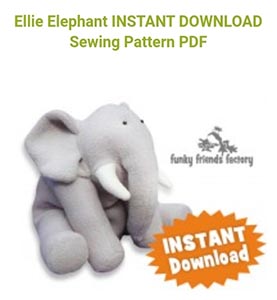 … and a speedy Slush the Snowman. Looks like the new owners are happy!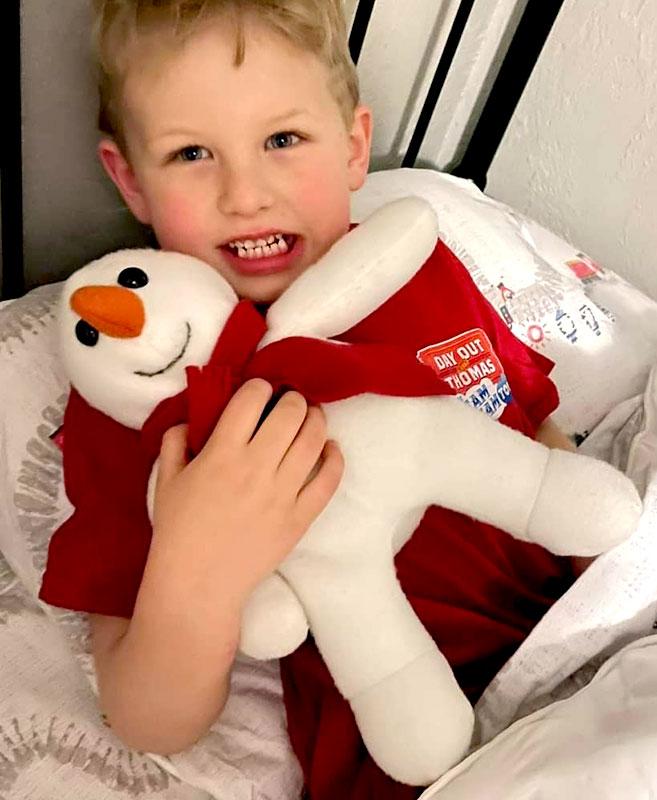 Click HERE to purchase the Snowman pattern.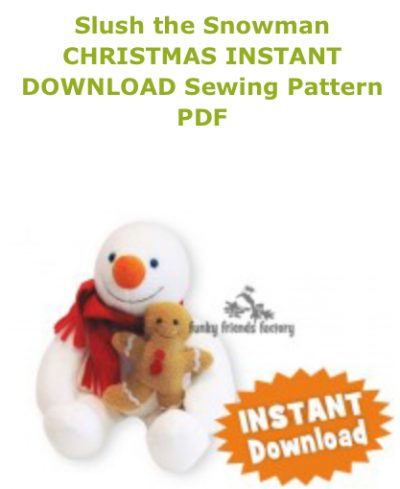 Pets also like to pose with their Funky Friends, and we love seeing fun feedback photos with them included. This Winsome Wolf sewn by Lizzy Newstead-Bentham had a prior life as a vintage pajama top, but now it's a buddy for Lizzy's terrier.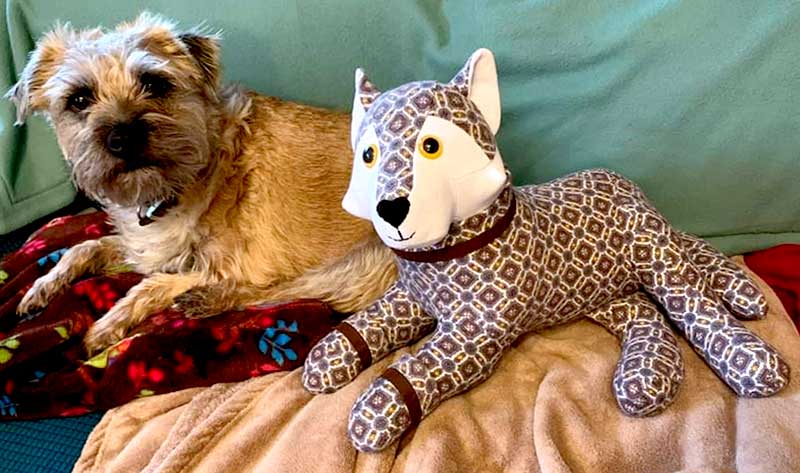 This cute kitty likes to cuddle with Winsome Wolf, as sewn here by Kirsty Louise Barnett.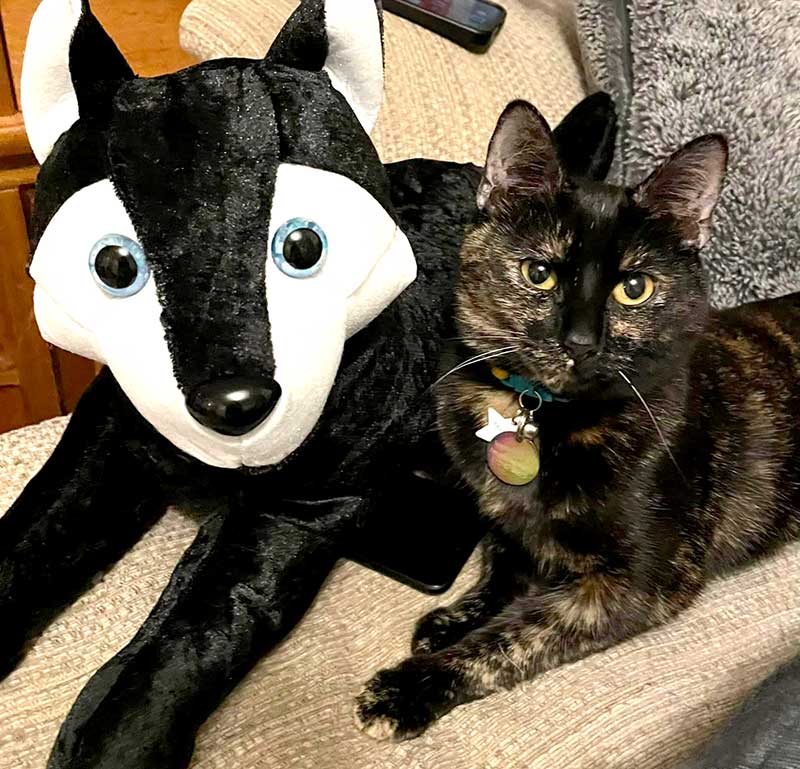 Click HERE to purchase the Wolf pattern.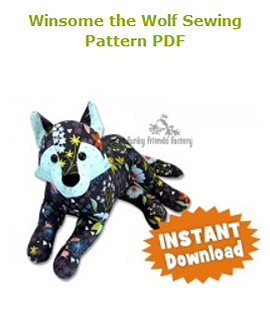 AND this month's winner is…
Congrats to Donna Simonton, our January Maker of the Month! I love the cheerful smile and bright colors on this beautiful Belinda Butterfly.
CONGRATS! You win




a FREE Funky Friends Factory Pattern ~>




of your choice!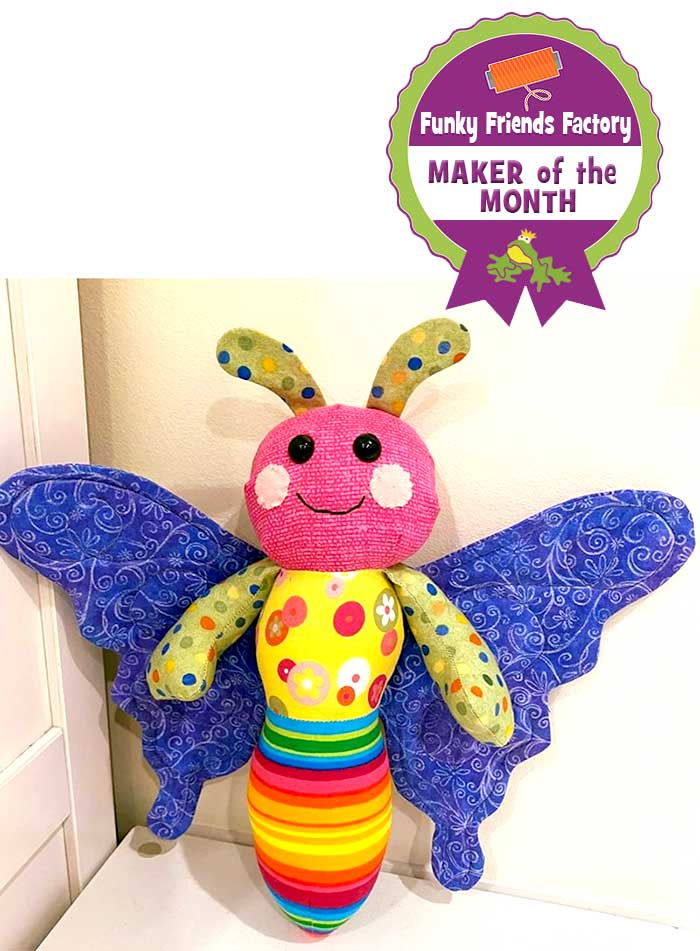 Click HERE to purchase the Butterfly Sewing Pattern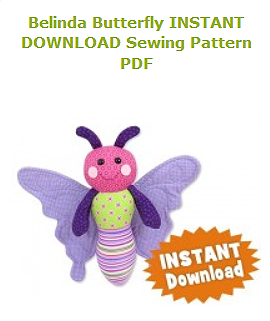 Want to win a
FREE toy pattern?
It's so EASY to enter the Pattern GIVEAWAY!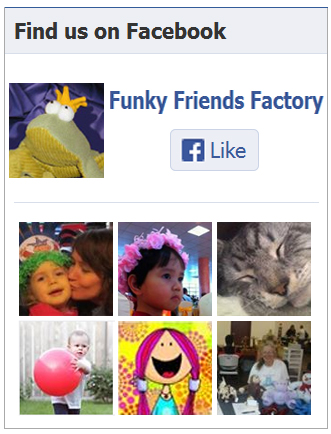 ALL you need to do is post a photo of a FUNKY FRIENDS FACTORY toy that you have made on the Funky Friends Factory Facebook Page .
At the end of each month I draw a winner and post the winner's name on the Blog the following MONTH. I have an Album on Facebook for all the MAKEROFTHEMONTH winners. You can check it out HERE!
NOT on Facebook? ENTER by email! 😀
*** You can send me your photos by email too!
So come on! Share your photos  ~> The next winner could be YOU!!!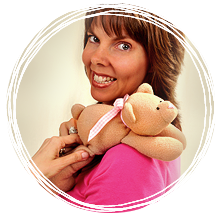 .
Till next time,
Happy Sewing,
Pauline
xxx