It's been one of my GREATEST toy-making challenges to make one of the most ferocious and feared creatures on the planet, into an EXTRA cute and cuddly toy! BUT boys need toys, so Sammy the SHARK toy pattern was born!!! : )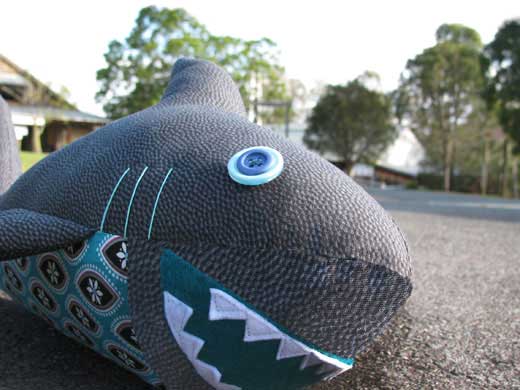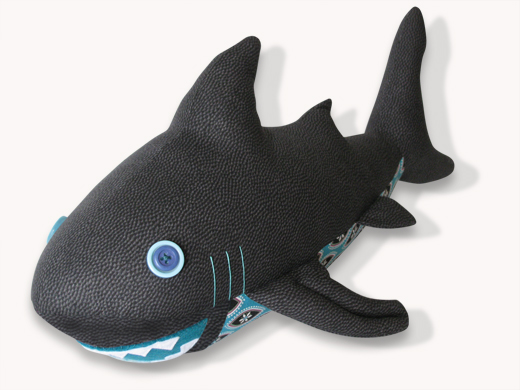 Sammy is a cute smiley fellow. He is fun to make with his 'fearsome' sharkie teeth made from felt! Unlike most young sharks his age, he loves hanging out with dolphins. His best friend is Dizzy the dolphin, who he bumped into on the reef…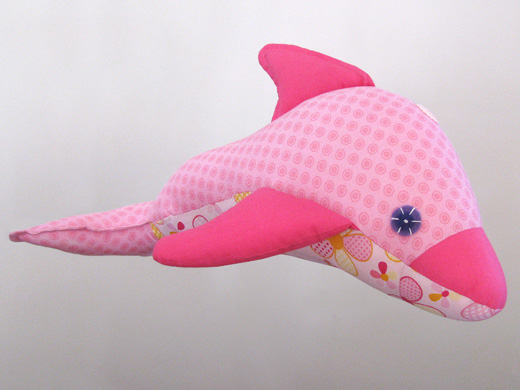 and now they spend their days frolicking around in the surf…
AND in the Funky Friends Factory shop!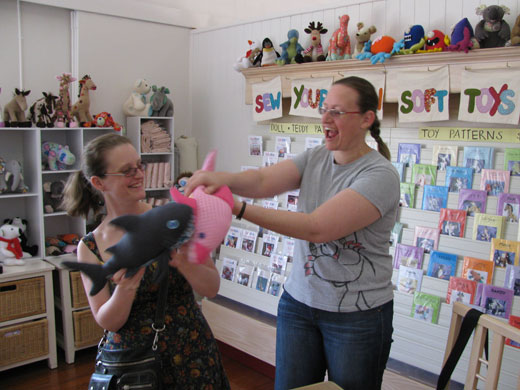 * You may recognise the voodoorabbit bunnies here – they popped in for a cuppa and couldn't resist playing with the new Funky Friends! (I got the lovely grey fabric for the shark toy from voodoorabbit too!)
Both the Sammy SHARK Pattern and Dizzy DOLPHIN Pattern are nice, simple toy patterns and you'll have fun whipping up these two playful friends, EVEN if you are new to toy-making. They are made from quilting cottons but you can also make them in stretchy fabrics like fleece and chenille.
I had great fun creating these 2 new patterns… I can't really pick a favourite..  I LOVED sewing the girlie pink dolphin… oh and the teeth for the shark… Mmmmm???
I'd love to know which is YOUR favourite?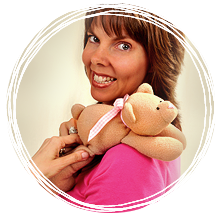 .
.
Till next time,
Happy Sewing,
Pauline