The idea for my Piggy Clothes Peg Bag came to me one day when I had 3 HUGE loads of washing to be hung!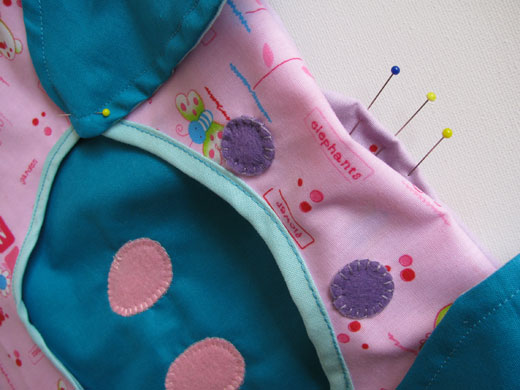 We have been verrrrry lazy, after having so many years of drought – we would just leave our pegs lying on the garden table as we had no peg bag for them. NOW with ALL the flooding rains, they've RUSTED!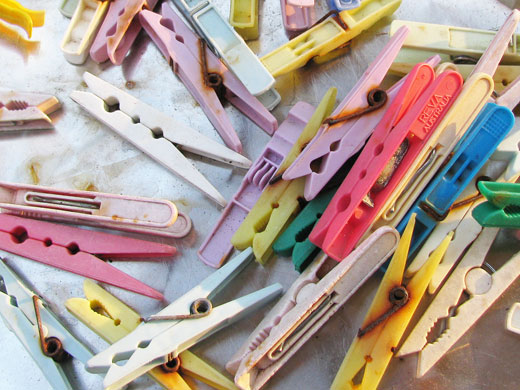 I didn't want just a common, old, boring sqaure bag… so I have been playing around and designed something a little bit more FUN!
I was really happy with how she turned out – I thought she looked great indoors…
BUT I think she looks ever cuter on the washline! : )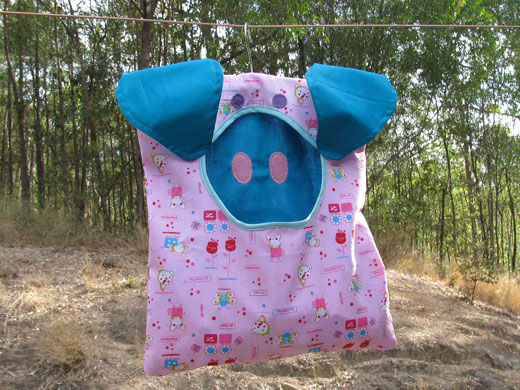 … NOT to forget that cute squiggly tail!!!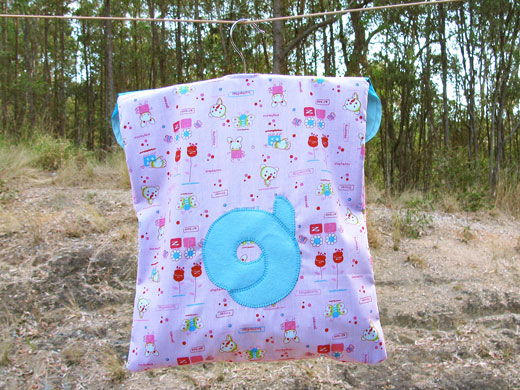 I had some cute piggy-coloured fabric that I wanted to use for my peg bag BUT while I was making the pattern, I realised that you could also re-purpose pillowcases to make your homemade peg bag – how cool is that!
I've had a lot of fun making this cute piggy bag and I hope it'll add a little bit of fun to YOUR wash day blues! : )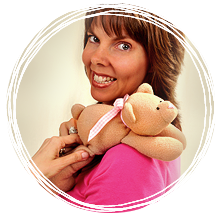 .
Till next time,
Happy Sewing,
Pauline