My first couple of days at Blue Mango in India have been SUCH fun!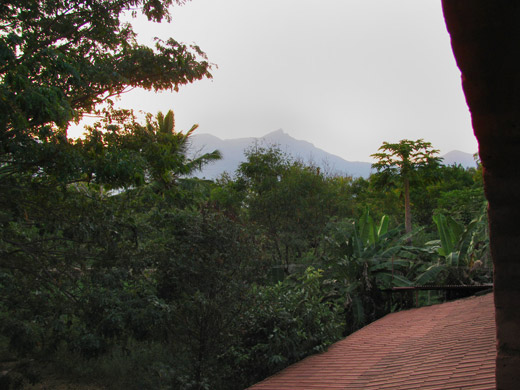 I have been designing with 'Punju' and 'Surali' (Panjavarham and Suraliyamma) who have been cutting and sewing the toy designs as I tweek the patterns. It is incredible that we are steaming ahead at such a rate as Surali is deaf , Punju knows sign language and bit of English, and I know about 3 words in Tamil!!!!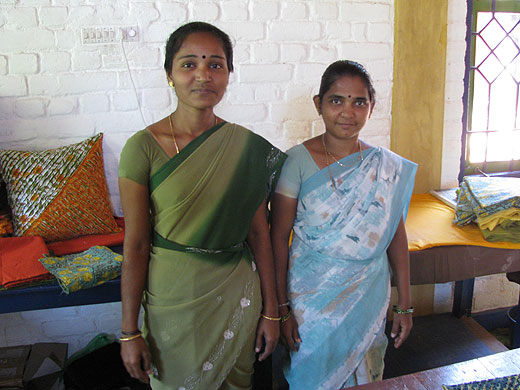 We had a good laugh today as it is Valentines Day…. Which is also known in India as 'Lover's Day'.
Punju and Surali wanted to know if I had a husband, then what his name was, and then if I had a photo of my hubby to show them! I was showing them the pics I already had on my camera. I had been a bit shy to ask if I could take some photos of the ladies… BUT once the ice was broken they were keen to have their picture taken!  The ladies were all being so SERIOUS so I ask Punju what "SMILE" was in Tamil so I could insist on a smile!
1 – 2- 3 Siri!!!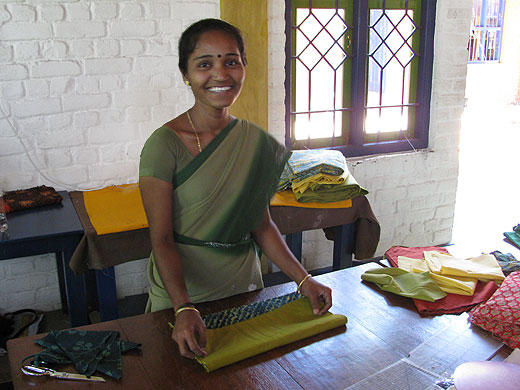 1 – 2- 3 Siri!!!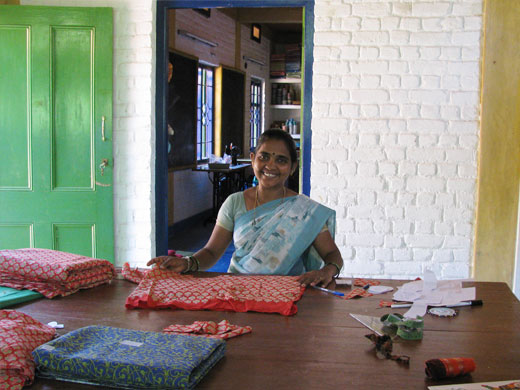 The ladies next door came to see what the giggles were all about and wanted to get in on the fun and so a photoshoot began!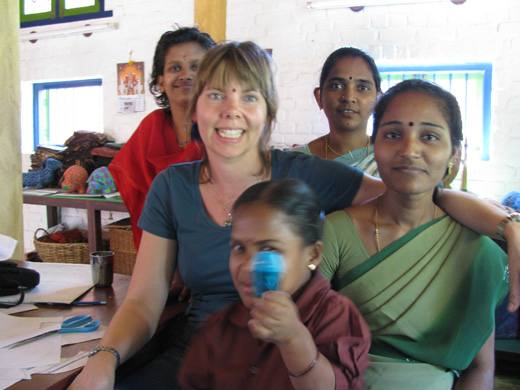 Jeyanthi who insisted on posing WITH my pencil sharpener,  eventually got into it, BUT was at first she just wouldn't smile?
1 – 2- 3 Siri!!!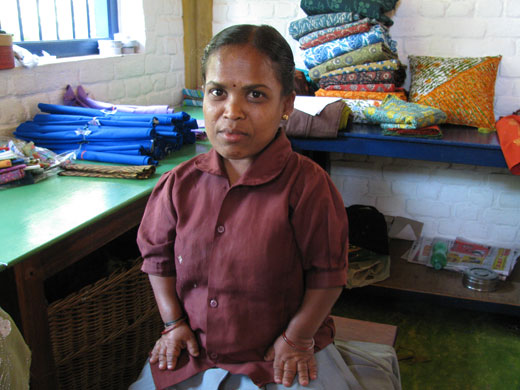 1 – 2- 3 Siri!!!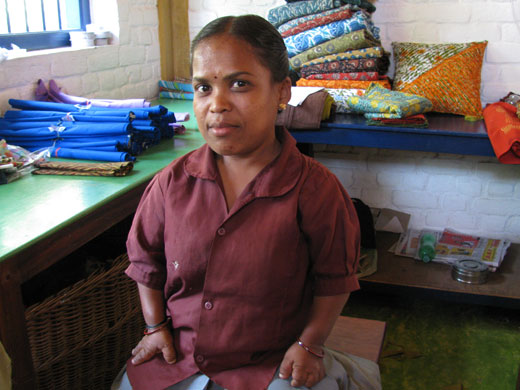 1 – 2- 3 Siri!!!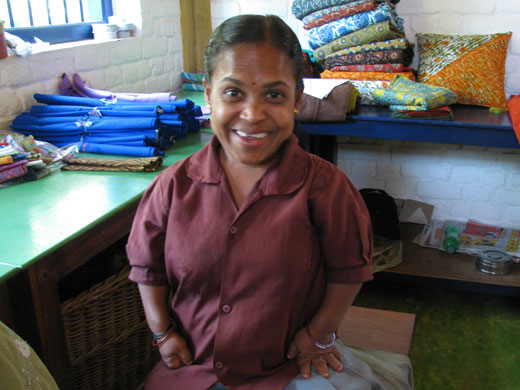 Wooooooohooooo!!!!!
a
S-M-I-L-E
!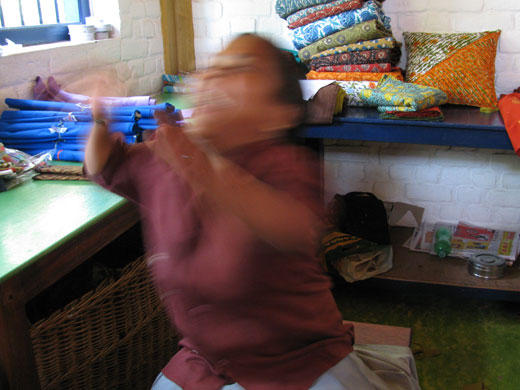 and a squeal of DELIGHT!!!!
At this rate we may get LESS toys sewn, BUT doesn't this seem like WAY more fun???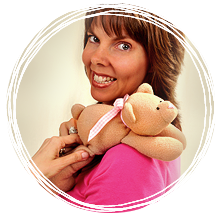 .
.
Till next time,
Ta ta in Tamil!!!!!! : )

Happy Sewing,
Pauline