Sewing softies is a great hobby because ANYONE can do it and you don't need lots of expensive tools!
Here is a special trick I use for turning small parts for soft toys using something I am sure EVERYONE will have already –
a ballpoint pen!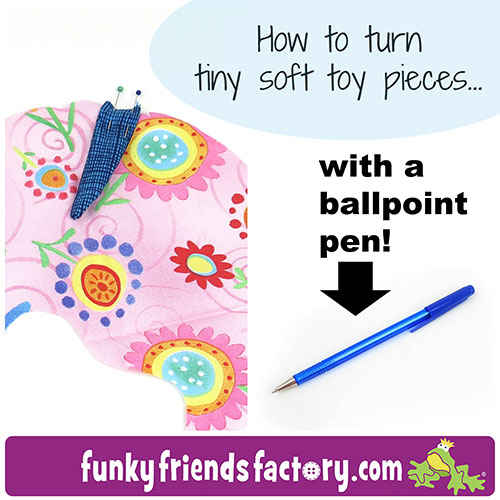 I took these photos when I was sewing my Petunia PIG Pattern. She has a very skinny TAIL PIECE which is almost impossible to turn just by hand.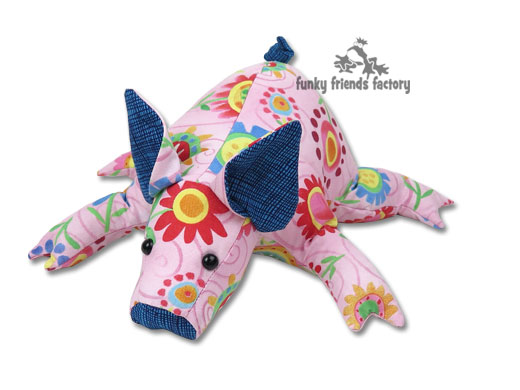 Let me show you my special turning trick!
STEP 1


Find a ballpoint pen and open it up. Take the ink-cartidge out of the pen tube. These are the 2 parts you will use to turn your small softie parts right sides out!
STEP 2


Push the pen tube into the part you want to turn. In this case I am trying to turn the TAIL of my pig.

TIP: The TAIL has a very pointy tip so I have already trimmed the fabric of the seam-allowance to about 3mm(1/8 inch) to make turning easier.
STEP 3


Use the end of the ink-cartidge to push the tip of the TAIL PIECE into the end of the pen tube.

TIP: This may still take a bit of practice but it is much easier than trying to push you finger into the tiny TAIL PIECE to turn it!
STEP 4


Push the ink-cartidge into the pen tube as far as it will go. There is no need to force it in very far – it is enough just to start the piece turning!
STEP 5


Now you can use you fingers to push the rest of the piece over the part that is already turned right sides out….
STEP 6


…and it DONE! How easy is that? 😀

TIP: If you are worried about getting ink on your fabric….. you could also use a toothpick or a wooden BBQ skewer/kebab stick to push the fabric into the pen tube. These may be hard to find. You can use any small, sharpish object, even a knitting needle or crochet hook could work.
Pretty cool hey! 🙂
Have you tried to turn toy parts this way?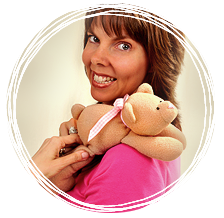 Till next time,
Happy Sewing,
Pauline