I just had to share these awesome photos from Leanne Martucci who super-sized my doll patterns for her daughter. She told me that her daughter is almost 4 and she LOVES her giant friends! Let me show you 'BEFORE and AFTER' photos first… then I will tell you how to super-size your own toy patterns!
Here is Edwina, one 'half' of my Christmas Elf Sewing Pattern …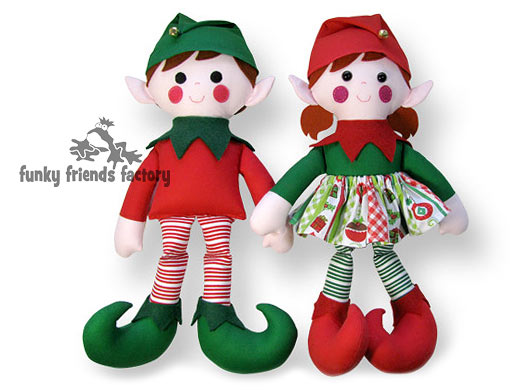 AND…
super-sized!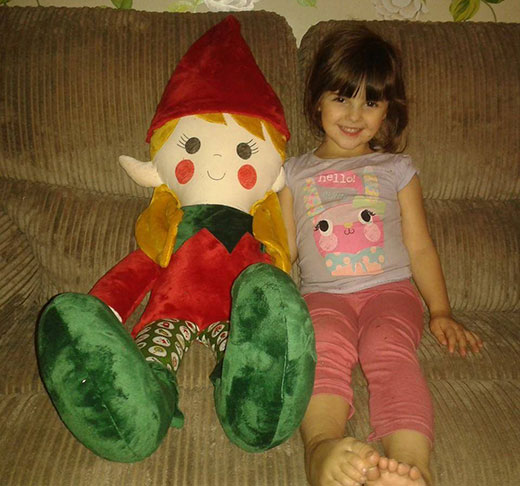 And here are the 'BEFORE and AFTER' photos for
my Whitney Witch Sewing Pattern…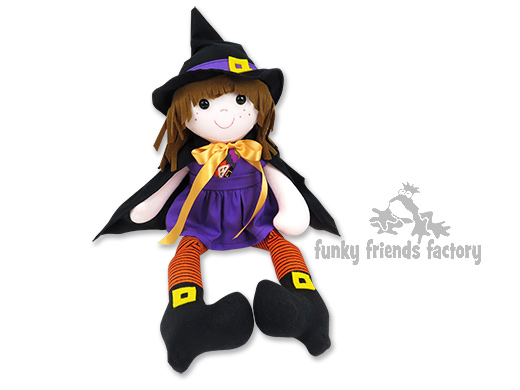 AND…
super-sized!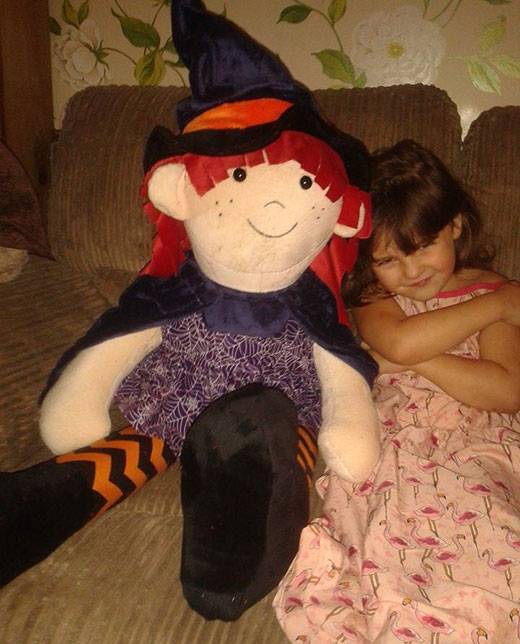 How cool is that!
So how did she do this? It's quite easy really…
HOW to SUPERSIZE a toy pattern!
Enlarge on a photocopier:
Leanne said that she enlarged the pattern to 141% to make a large elf, then she enlarged that to 141% again for supersized.
It's easy to do this if you take the printed pattern to a photocopy shop. When you resize the pattern the second time – cut the pattern pages in half! Then take each half and enlarge it by 141%.
TIP: You'll be sticking the pages together so keep them in order so you know which pages go where. I have done this and it gets a bit confusing when the pieces are spread over a few pages!
How to enlarge a PDF pattern:
It's quite easy to enlarge a toy pattern if you have bought an Instant Download PDF pattern. I have a great tutorial for enlarging a pattern which you can read and try out too – it's for my FREE Christmas Hats pattern.
I think I made this one
TOO BIG!!!!
Well, there you have it! Have fun making your own supersized Funky Friends…
Come join the fun on Facebook!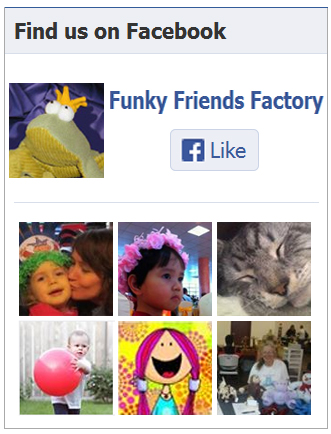 I LOVE to see how your Funky Friends toys turn out!


If you have enlarged or super-sized a Funky Friend's Pattern, come show off you pic ~>
Post a photo on my Funky Friends Factory Facebook page for me to see and YOU could win a FREE PATTERN!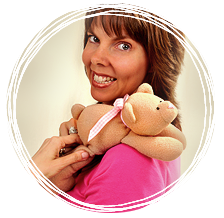 Till next time,
Happy Sewing,
Pauline
Save
Save
Save
Save