What a MAD DASH it was getting ready for the show!
I applied to exhibit at the Craft and Quilt Show less than 2 weeks before the show thinking they wouldn't be able to squeeze me in last minute, so when they said YES, I did a little victory dance…
then went into a FLAT SPIN!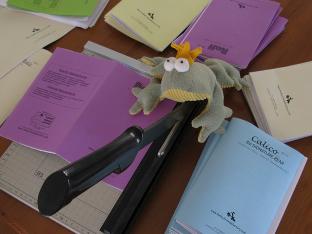 I calmed down to a panic then began printing and packing and prepping and pimping , all the while assisted by my trusted side-kick, prince Charming, who seemed MOST PLEASED with the huge green plastic tubs I bought for the display stand..

I think he must've thought I'd bought him his own pond the way he was carrying on!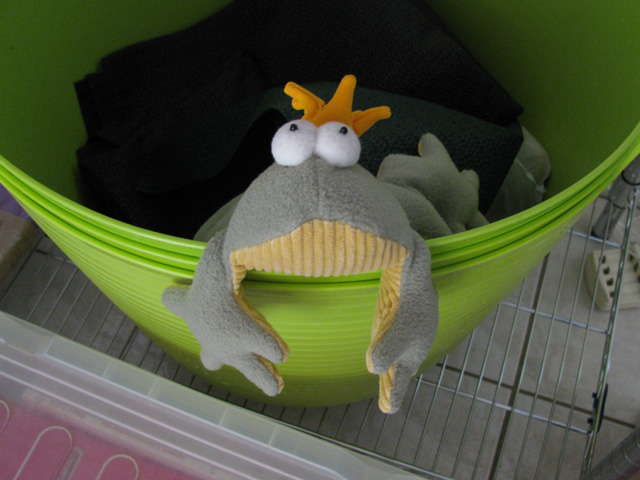 My darling husband had a fishing trip planned this week and stayed back an extra day to help me cart all my Funky Friends paraphernalia to the Exhibition Centre…. and then he left me to perform a magic act to get it all to fit into my 2m x 2m show stand!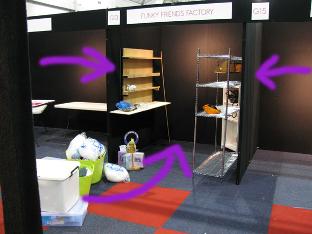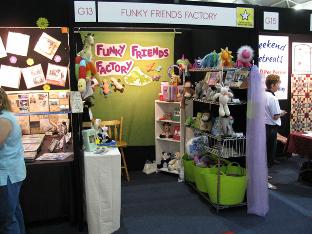 I think I performed a small miracle myself! : )

And today was the first day…. And what a brilliant day it was…. It was awesome to meet so many Funky Friends 'fans' who I'd 'met' online.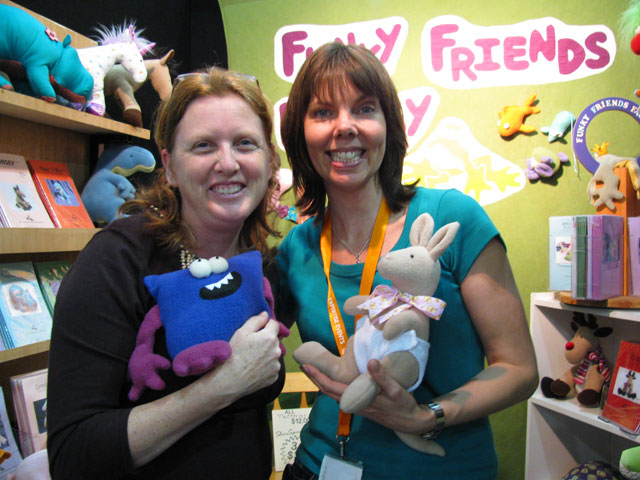 Thanks to every one who popped in to say 'Hi' and especially to Karen and Donna and Margo, who helped me with a coke, a loo break, and a coffee…. In that order! None of which I could've survived without! : )
If you are in Brisbane… pleeez come and say hello, I'll be at stand G13… 'til Sunday 24th Oct.
Hope to see you there!
.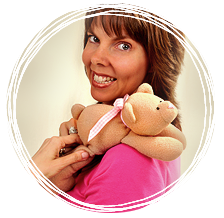 .
Bye for now,
Pauline