I'm really excited to introduce my latest soft toy pattern …Artie the Aardvark … and so now 'A' is no longer for Apple here at the factory… 'A' is for Aardvark!!!
It was fun seeing all the suggested names for my prototype Aardvark and although I really liked "Alex" , I eventually decided on Archie – so thanks to
Artie is a very sweet, snugly little critter that your kids will love to drag around by his tail. (I was a tad concerned BUT don't be worries, he insists he LOVES it!)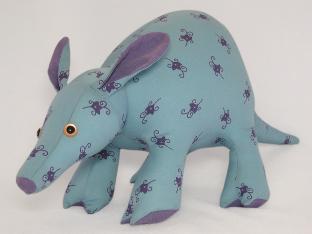 Artie can be made from most fabrics, non-stretch fabrics eg. cotton drill, cottons, corduroy and quilting fabrics, as well as non-stretch fabrics, like fleece, velour, chenille and flannelette.
The Artie Aardvark Stuffed Toy Pattern is available now, from the Funky Friends Factory website.
Hope you like him!
.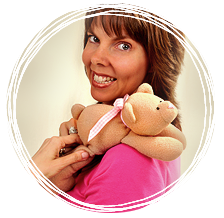 .
Happy sewing,
Pauline