Well, hubby's only in for some check ups, but  father-in-law collapsed and had to be taken to hospital by ambulance and Tess (our dear, long-suffering Labrador) has been for x-rays and had to stay overnight at the vet's and mother-in-law goes in for her open-heart surgery next week !!!
When I went to pick hubby up I had to break the news to him about his father and I just burst into tears!
ENOUGH is ENOUGH!
…please?

I soon got a grip of myself as I had to drive hubby home!  I must say it was pretty convenient being right there at the same hospital – we could pop across to Emergency and see father-in-law right away. He's stable but very week, so who knows I may have BOTH my in-laws in hospital next week! We picked up Tess on the way home and she's looking a little more cheerful, which cheered ME up heaps!!! There's ALWAYS someone worse off than you, so you really have to try and make light of things – so now we have a running joke going on. When people ask how we're doing we say, "We think the McArthur's have got share's in the Prince Charles Hospital!" 🙂

I just wanted to put this 'out there' as I was telling everyone that my NEW flamingo sewing pattern would be ready this week….. Unfortunately, it just has to wait patiently while I deal with
L . I . F . E !!!
Maybe I'll have a naming competition for my flamingo softie? I'm not sure what to call her just yet but I need a cute girly flamingo name starting with 'F'.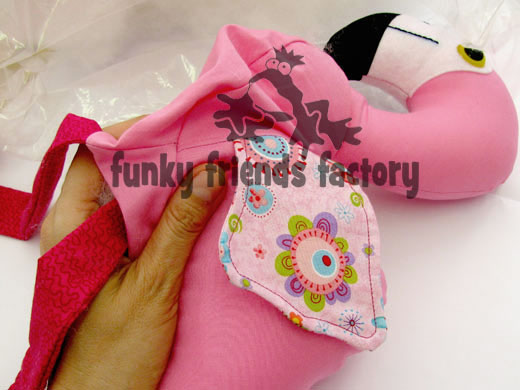 Fay, Felicity, Fifi, Fiona, Francesca…?
F……?
HELP!!!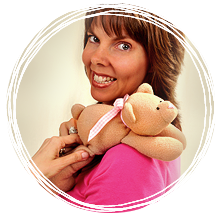 . .
Thanks for being patient!
Till next time…happy sewing, 
Pauline
xxx