Lots of people have been really surprised at the size of my NEW Chameleon pattern.
I think it's because it's hard to tell the size of her in real life just from her beauty shot (below)!!! So I thought I'd show you some pics of the toy with people (and pups) for size reference.
Get ready for LOTS
of Chameleon cuddling!!
Jane Jehne's daughter was thrilled with HER new Chameleon!!! I love all the different patterns in the fabric and the ric-rac trim Jane added… and how cute does it look with it's tail curled around her arm!?! (Too sweet!)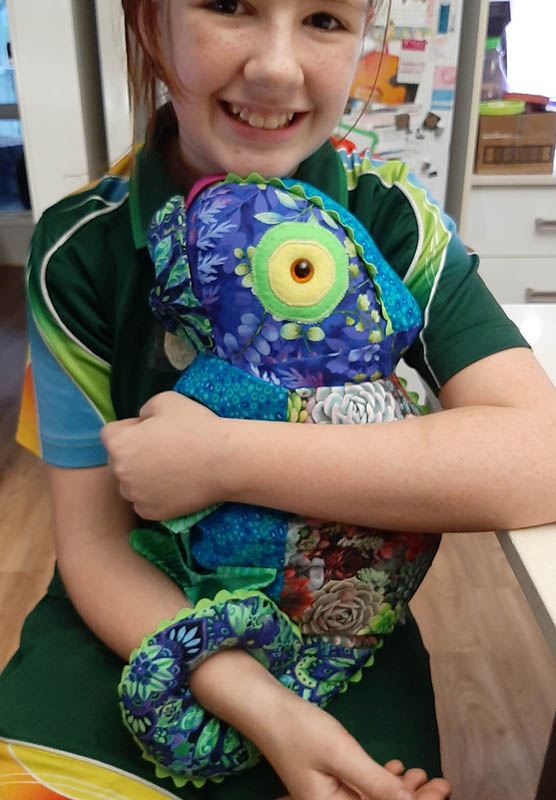 Look who made a new friend! This happy fellow is Odis, a 110lb "goofy" dog belonging to Lynette Holland. Coco Chameleon looks quite happy to be buddies with a canine.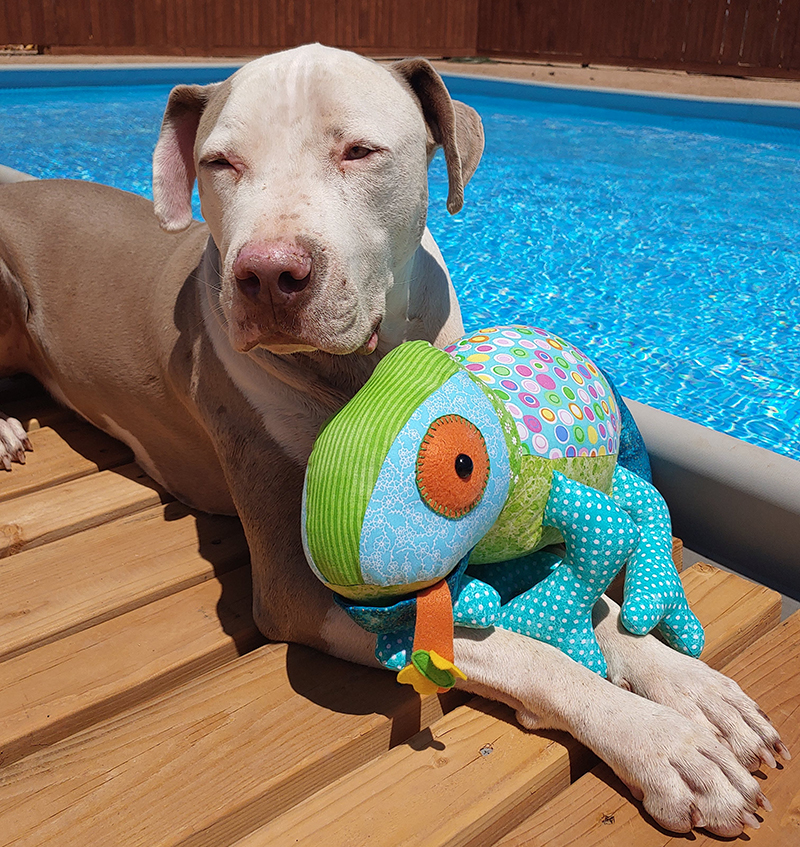 Rainbow fabrics were definitely the most popular choice among the pattern testers. This kiddo has an armful of awesome ombre in this pastel Coco Chameleon sewn by Linda Clark. (I think the look on his face says, "Love me love my Chameleon!")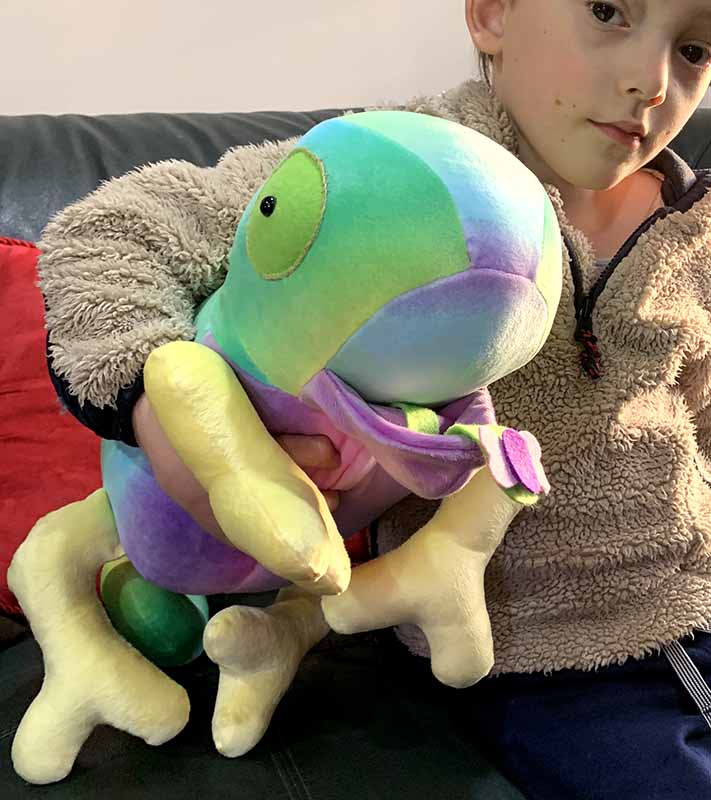 There's nothing like the love between a girl and her giant chameleon, lol. Look how happy Tammi Stillion's 2-year-old granddaughter is with her rainbow Coco!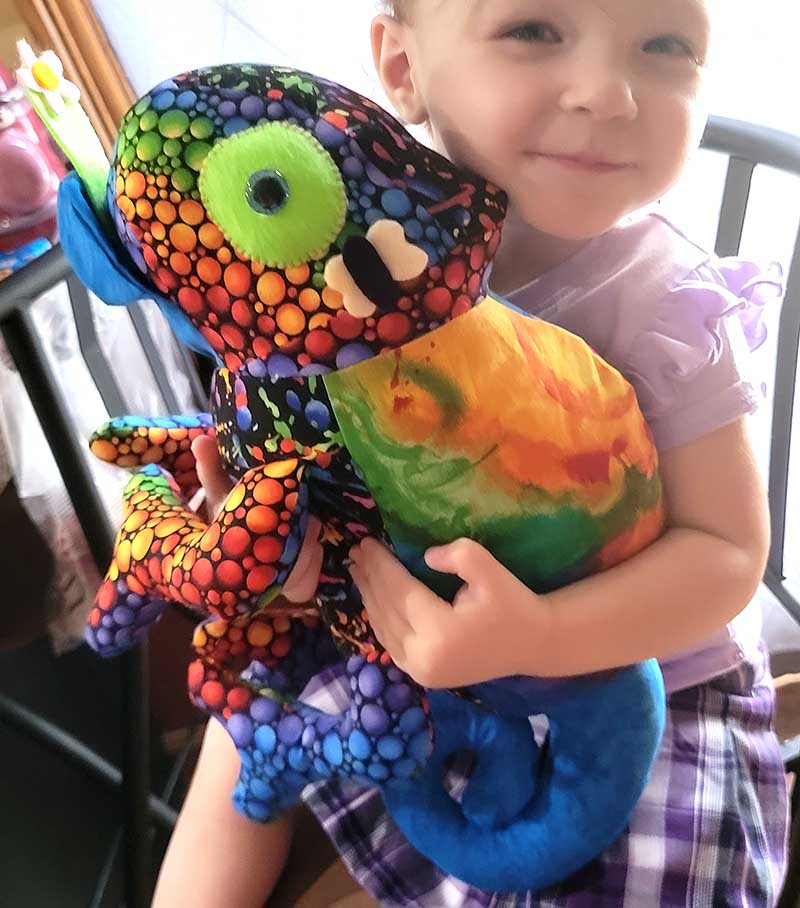 Next up is a beautiful scrappy Chameleon sewn by Isabelle Andreo. She said she made it totally from fabric scraps (clothes, curtains ..) The exciting thing for me is that Isabelle is French and used Google translate and my photo tutorial and made such a GORGEOUS Chameleon!
*** Isabelle's dog was also VERY impressed! ***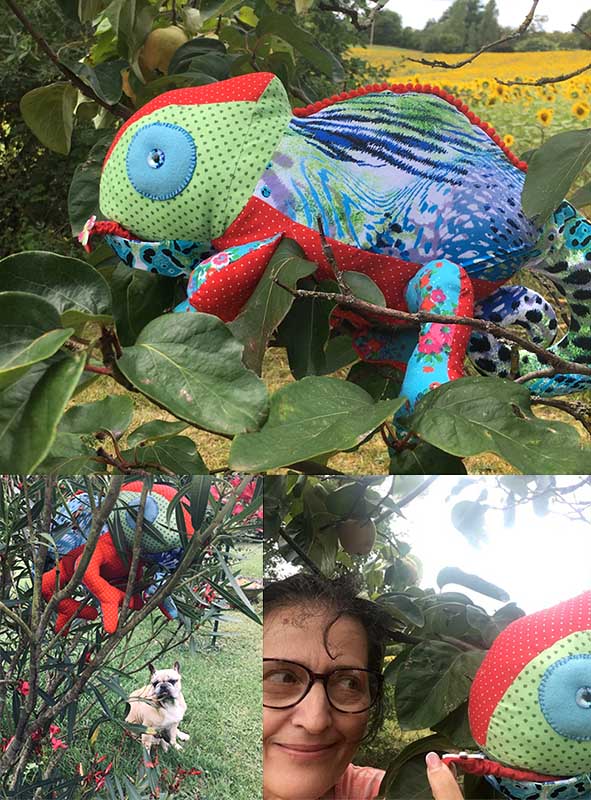 Is it "Tongues Out Tuesday" yet? Britta Watters took her kids to the park while she was stuffing this chameleon toy and she said every single kid came over to ask for one! Sounds like Coco was a huge HIT!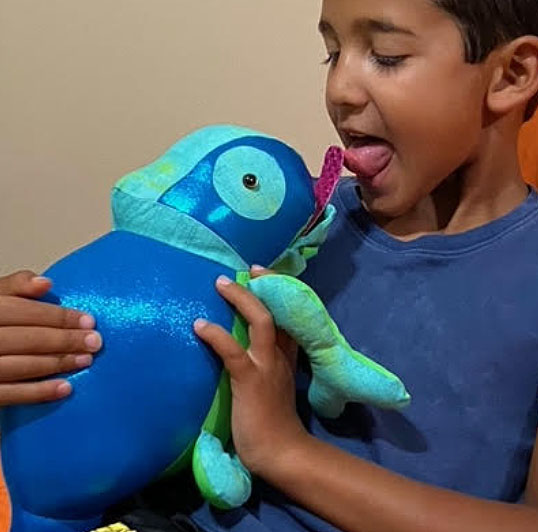 In case you missed the link above – the Chameleon toy pattern is available to download from the website NOW!
Want to win a
FREE toy pattern?
It's EASY to enter the Pattern GIVEAWAY!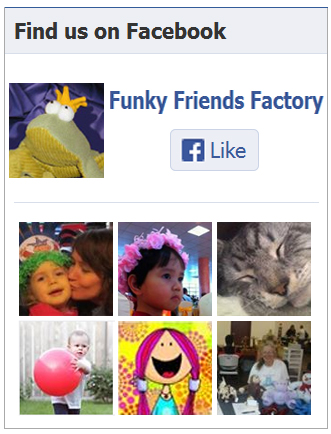 ALL you need to do is post a photo of a FUNKY FRIENDS FACTORY toy that you have made on the Funky Friends Factory Facebook Page .
At the end of each month I draw a winner and post the winner's name on the Blog the following MONTH. I have an Album on Facebook for all the MAKEROFTHEMONTH winners. You can check it out HERE!
NOT on Facebook? ENTER by email!
*** You can send me your photos by email too!
Come on! Share your photos  ~> The next winner could be YOU!!!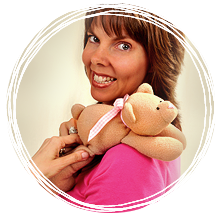 .
Till next time,
Happy Sewing,
Pauline
xxx