Posted under A day in my lifeBlogToy-making TIPS & TUTORIALS on 2016-08-21 11:58:45
My Randy Rhino toy sewing pattern is one of my older patterns BUT he's still as popular as ever so I have updated the pattern with a brand new photo tutorial. 🙂
He can be made from most types of fabrics and looks really cuddly in fleece!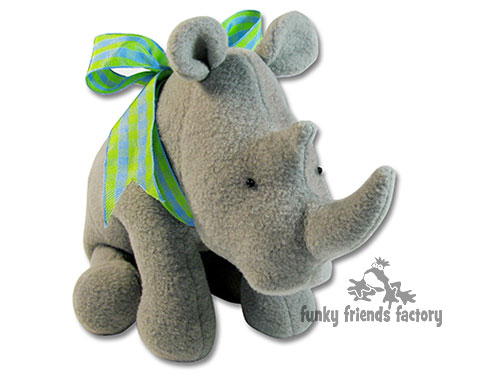 *** PLEASE NOTE – this in ONLY a PHOTO TUTORIAL ***
The FULL PATTERN IS NOT included here.

It is NOT A FREE PATTERN!

I have made this photo tutorial so people who have purchased my Rhino Sewing Pattern can SEE how to sew a rhino stuffed toy! (I wanted to explain this so you are not disappointed if you have found this page via a search engine and not from the link in my Randy Rhino Sewing Pattern)

The pattern is available to purchase here –
Randy Rhino toy sewing pattern
First choose some rhino fabric
A rhino toy will look great in any fabric – they don't have to be plain grey!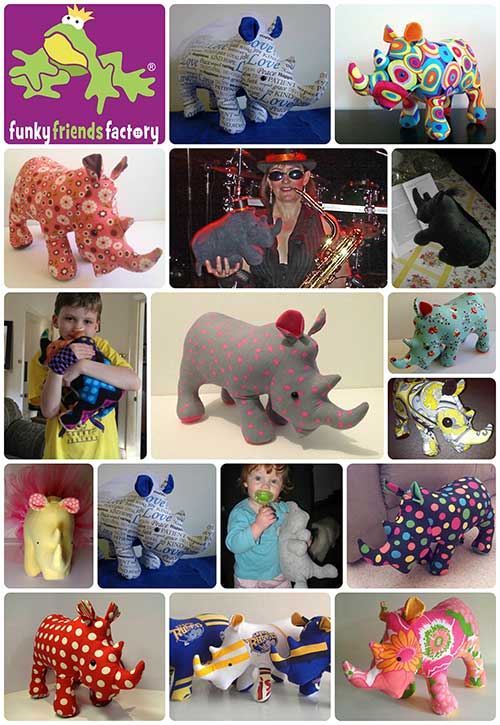 Let's start with the LEGS:
STEP 1


Sew one of the FRONT LEG PIECES and BACK LEG PIECES to the TUMMY PIECE from A-B and C-D, matching the dots of the patterns markings.
STEP 2


Sew the other FRONT LEG PIECE and BACK LEG PIECE to the TUMMY PIECE on the other side.
Read more…