It's the 11th of January 2011 and it's the year of the Rabbit….so I thought what a stupendous excuse this would be to have some sort of rabbit inspired giveaway.
One of the most common questions I get asked is "where can I get great fabrics online to make all the Funky Friends Factory toys?" Well, it's time that I shared a little secret with you…. That secret is Voodoo Rabbit (get it? Year of the Rabbit? Ha! ha!)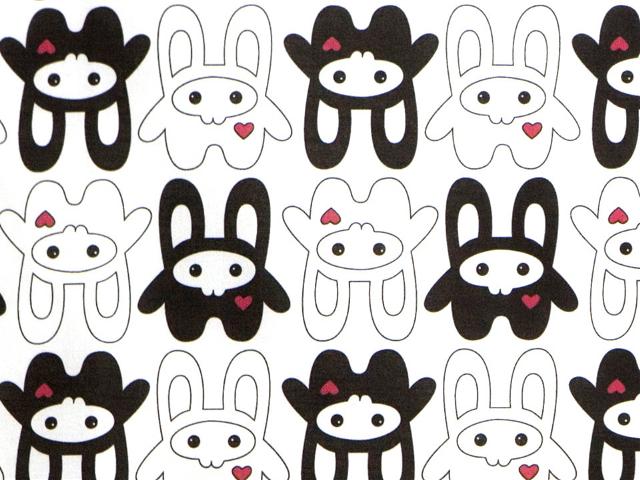 Voodoo Rabbit creates fabrics that are a bit 'out there' and it's run by Kylie and Cloud, who are into cherries, skulls, black, red, white, space invaders, cotton textiles and all things heart-shaped! They've made up some of the Funky Friends Factory toy patterns in a very unique style and are definitely worth checking out for your next fat quarter.
So… to welcome in the Year of the Rabbit I'm doing a giveaway of some rabbity-fabric treats for the Funky Friends Factory newsletter subscribers, and you have 11 chances to win for 2011!
For the next 11 days, I will be giving away a rabbity prize, EVERY DAY, starting with some Baby-safe Bunny Rabbit patterns, Some pattern and Voodoo Rabbit fabric Gift Vouchers and finally a finished Baby Bunny toy, made up in Voodoorabbit Bunny Goth fabric – sooooooooooooooooooo cute!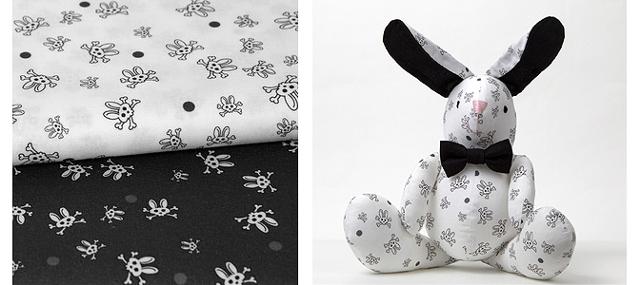 HOW TO ENTER – ALL you need to do is:
1. Log in to Facebook and join the Fabric Giveaway Event and click "I'm Attending".
2. Sign up for the Funky Friends Factory newsletter on the homepage – if you haven't already joined us.
That's it!
THE PRIZES:
Days 1-8: A Funky Friends Factory Baby-safe Bunny Rabbit e-Pattern
Day 9: A Funky Friends Factory Baby Bunny e-Pattern AND a $10 AUD Voodoo Rabbit gift voucher.
Day 10: A Funky Friends Factory Baby Bunny e-Pattern AND a $20 AUD Voodoo Rabbit gift voucher.
Day 11: A handmade Voodoo Rabbit Baby Bunny Toy made especially for you by the talent Cloud and Kylie AND a     Funky Friends Factory Baby Bunny e-Pattern.
The winner's will be drawn using random.org and notified by email and facebook message.
***  There's nothing to buy and EVERYONE is welcome to enter. So check out all the awesomely funky fabric at Voodoo Rabbit and enter NOW!
Good luck everyone!!!
And last but not least, one more rabbity thing… Maybe you've seen the devastating flooding here in Australia on your TV's? It's the worst flooding here in over 50 years and an area bigger than Texas, (or France and Germany combined!) is under water!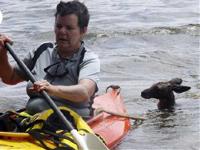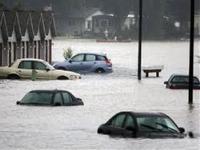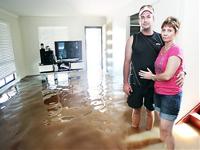 When I saw these photos my heart just went out to those who have lost everything. I am feeling so incredibly grateful that we are high and dry in Brisbane and I am going to donate all the money from Baby-safe Bunny Rabbit Patterns sold in January to the Premier's Disaster Relief Appeal.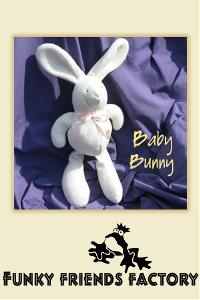 So if you purchase the Baby-safe Bunny Rabbit Pattern, it will be nice for you to know your money is going to help the flood victims.


Well, I'm all rabbited out! – : )
.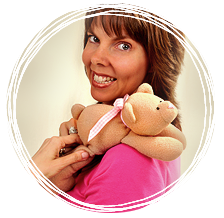 .
Happy sewing and happy 2011!
Pauline
PS If you don't use Facebook and are feeling a little left out, don't worry, I've got lots of other surprises coming up this year that won't be on Facebook!