Posted under A day in my lifeBlog on 2018-07-16 00:15:04
I am so excited to be involved with such a creative bunch of talented designers for the Creative Spaces Blog Hop!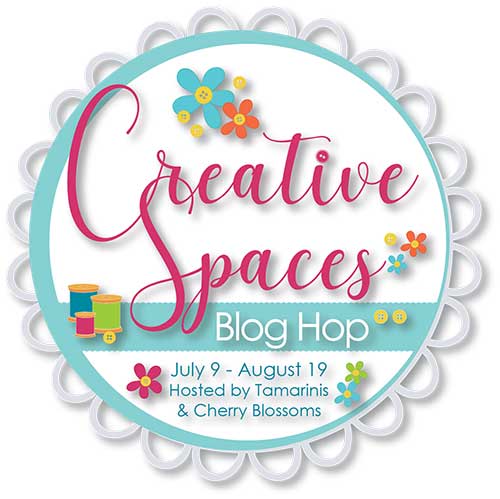 There are 16 designers that have teamed up to bring you 6 weeks of fun-filled, themed blog posts. Each day of the week the designers post about that theme for the week. (Sunday's are MY day so I'll be getting to share a little bit about me and my creative space with you then!)
The themes of the Blog Hop have been chosen to give you lots of creative inspiration and the chance to win some great sewing prizes! There are awesome giveaways on all the blogs, including MY GIVEAWAY, which you can find out at the end of this post!!!
Week 1: Studio Clean Up – before and after pics
Week 2: Favorite Tools
Week 3: Organizing Tips
Week 4: Dealing with Scraps and/or Fabric
Week 5: Dealing with Embellishments/Buttons/Thread
Week 6: Dealing with Tools/Rulers
AND Look who will be part of this fun hop:
Mondays
Tuesdays
Wednesdays
Thursdays
Fridays
Saturdays
Sundays
OK, here goes ~ Week one:
Studio Before and After
I know the theme is meant to be a before and after post about a studio clean up…. BUT I'm not the world's best tidier at the best of times and these last few weeks have been crazy as we are renovating, getting ready to sell and move house, plus I have had a huge big Sew-Along happening for the relaunch of my Sew Many Funky Friends Club… so I haven't has a chance to TIDY, let alone take photos of my tidy sewing room!!!
Yike's!!! I hit a bit of a panic…then I decided ~>

Life's too short to worry about a messy sewing studio, right???
So I'm going to show you photos from the time when my studio WAS the tidest it's ever been! 🙂
This was just shortly after we renovated my hubby's shed to create my sewing studio.
So here's the BEFORE photo. You can see the workbench and tools still in there. Looking at this now I remember what a huge job it was. Knowing this now I don' know if I would have the energy to do it all again!
I can't find the photo of all the 'man-cave' stuff hubby had in his shed but it was bulging at the seams so he was quite happy to let me have his shed because I said he could have a bigger one! What is it with men and the size of their sheds??? LOL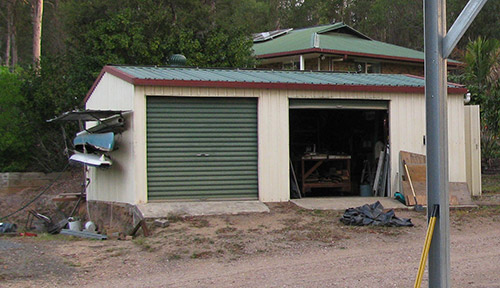 It gets really hot here in summer so here I am cutting insulation to line the walls – cool goggles hey! 🙂