I was so excited to receive my Tula Pink Everglow fabric that I ordered from Voodoo Rabbit Fabric this week! This range is extra special for me because Tula did a huge shout out for my toy patterns which she sewed for the Everglow launch… which was so cool for me ~> so now I'm going to do something cool for you!
💗 

I'm doing a
FUNKY Fabric & Pattern
GIVEAWAY! 💗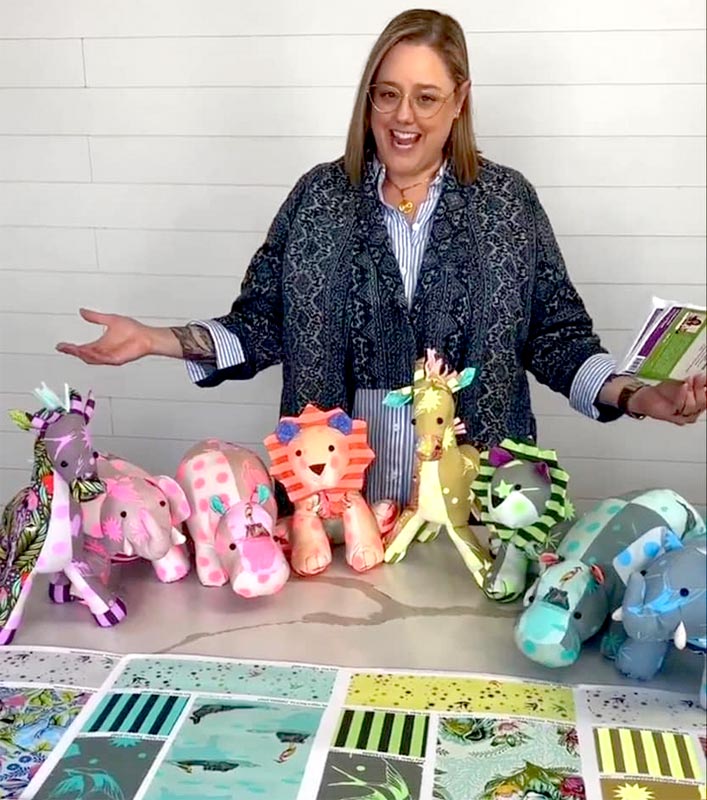 Which Funky Friends Factory patterns did Tula Pink sew her Everglow fabric? 
If you are searching for the patterns for the fabric toys Tula Pink sewed with her Everglow fabric – you've come to the right place!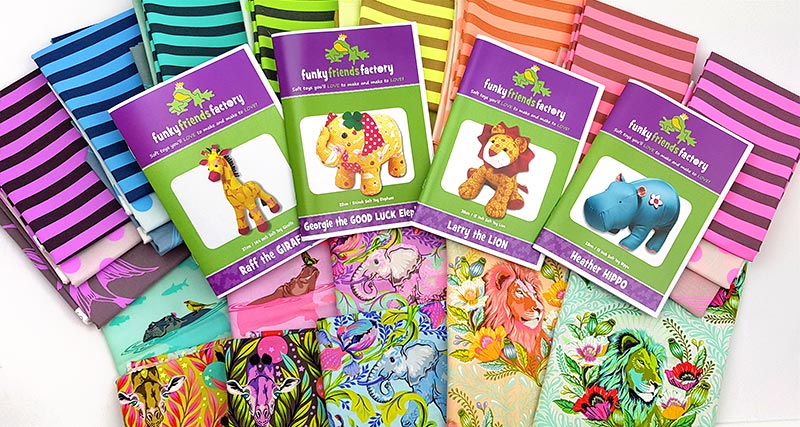 Tula used my Larry Lion Toy Pattern, Heather Hippo Pattern, Raff Giraffe and Georgie the Good Luck Elephant. 
Do you want to win
some Tula Pink fabric
and a free pattern?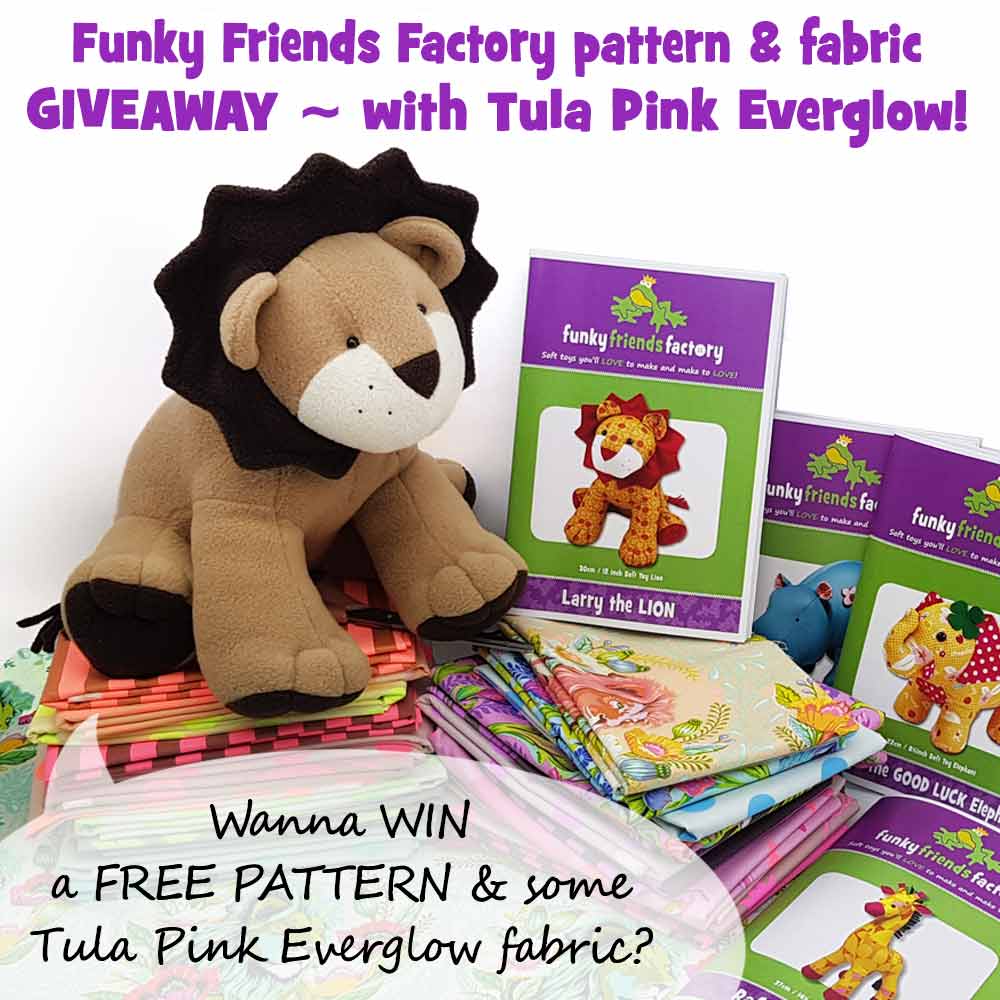 OK, so what can you win?
You can win a FREE Funky Friends Factory pattern of YOUR CHOICE and and enough Everglow fabric to sew it!!!!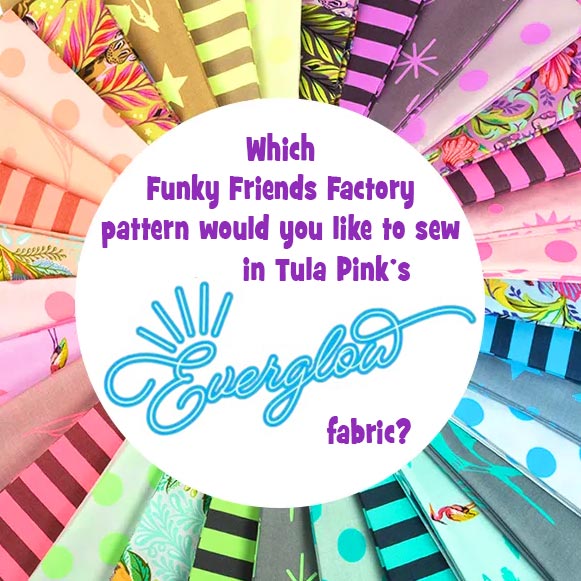 How do you enter?
Leave me a comment on this blog post to let me know which Funky Friends Factory toy pattern YOU would like to sew in the Everglow fabrics!
Want an extra chance to WIN?
Share any of the pictures above on your social media (Facebook, Pinterest, Instagram etc) and leave a comment to let me know where you posted them!
*** The winner will be drawn on Sunday 7th of May 2023 ~ using random.org and announced here in the comments AND on the Funky Friends Factory Facebook page. ***
That's it!
There's nothing to buy and EVERYONE is welcome to enter.

Good luck everyone!!!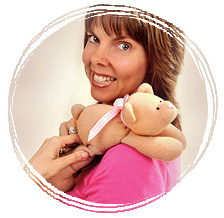 Till next time, happy sewing,
Pauline
xxx