We've drawn a winner in our 💗

Tula Pink –

Everglow

💗Competition!
I was so excited by the HUGE response to this GIVEAWAY ~> obviously there are a lot of people who want to sew Funky Friend's toy patterns in Tula Pink fabrics… like ME!

We had a huge range of suggestions entered!
With so many gorgeous fabrics in this range, I think the Everglow fabric would be great for sewing ANY of the Funky Friends Factory toy patterns – NOT just the 4 toys that Tula Pink sewed herself – and some people have ALREADY been having some fun sewing Funky Friends toys with the fabrics..
Sue Okeefe whipped up a funky, pink & purple Everglow elephant with the GOOD LUCK ELEPHANT toy sewing pattern.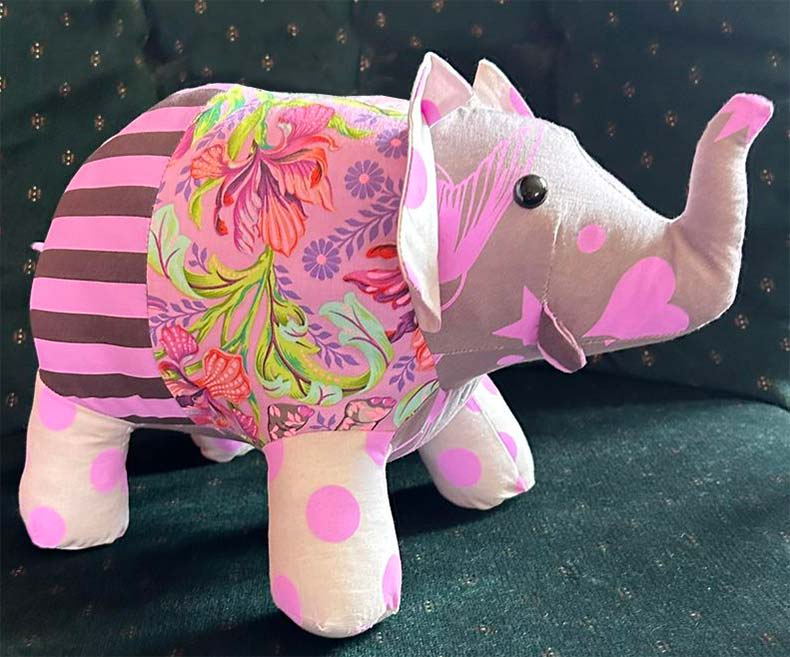 Click HERE to buy the GOOD LUCK ELEPHANT pattern.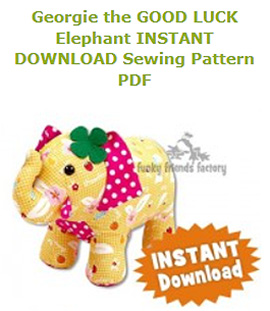 I spotted this photo online and cannot find it again to give the maker a credit – if it's YOU – please leave me a comment below and I'll add your name here! 💗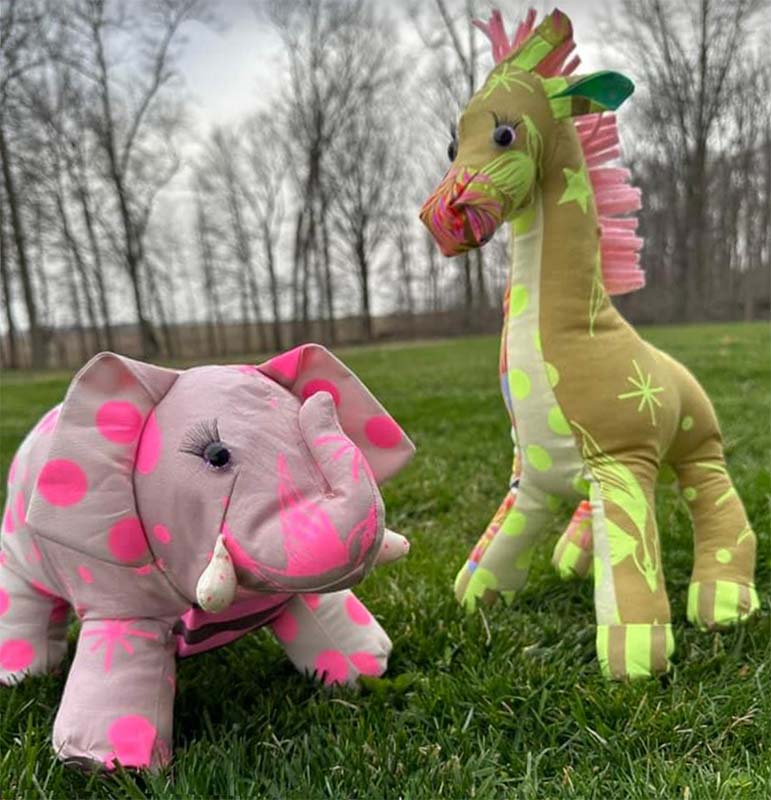 Click HERE to buy the GIRAFFE toy sewing pattern.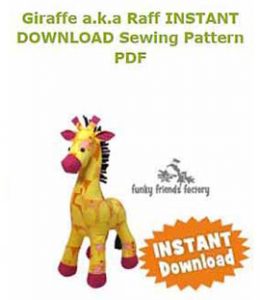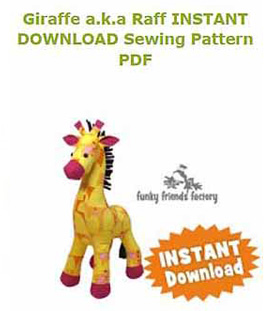 This is NOT the elephant that Tula sewed, BUT it's JUST as cute in Everglow! Robyn Lieberman sewed Ellie Elephant in Tula Pink's Everglow fabrics with a mix of spots and fairy dust and the pink elephant colour way.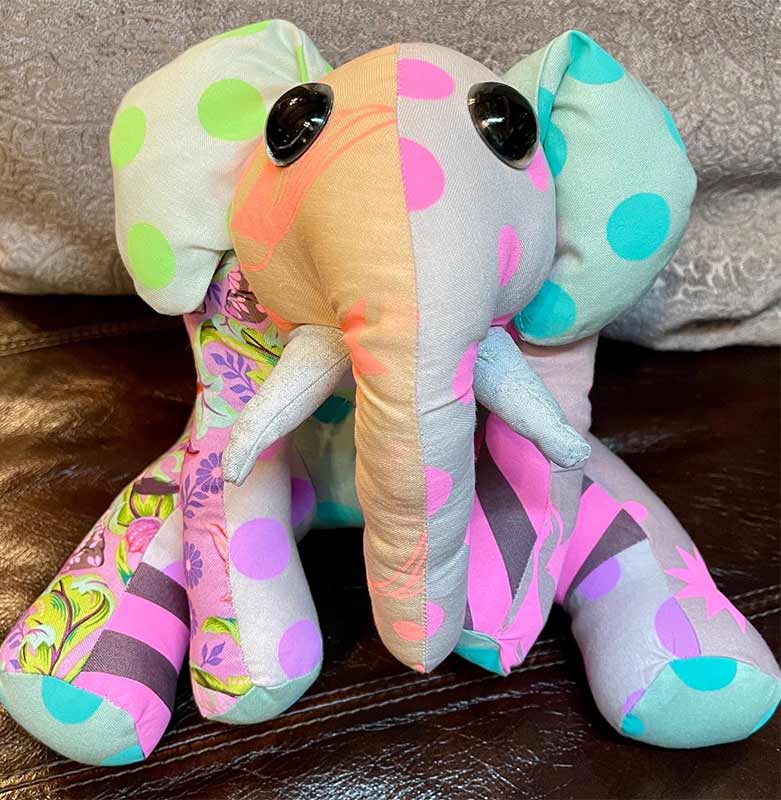 Click HERE to purchase the Elephant pattern.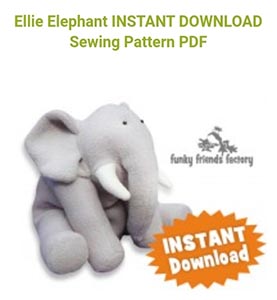 And this sweet Heather Hippo was sewn by Cheryl Wilson Kirk – look at that clever fussy-cutting placement of the hippo on Heather's forehead!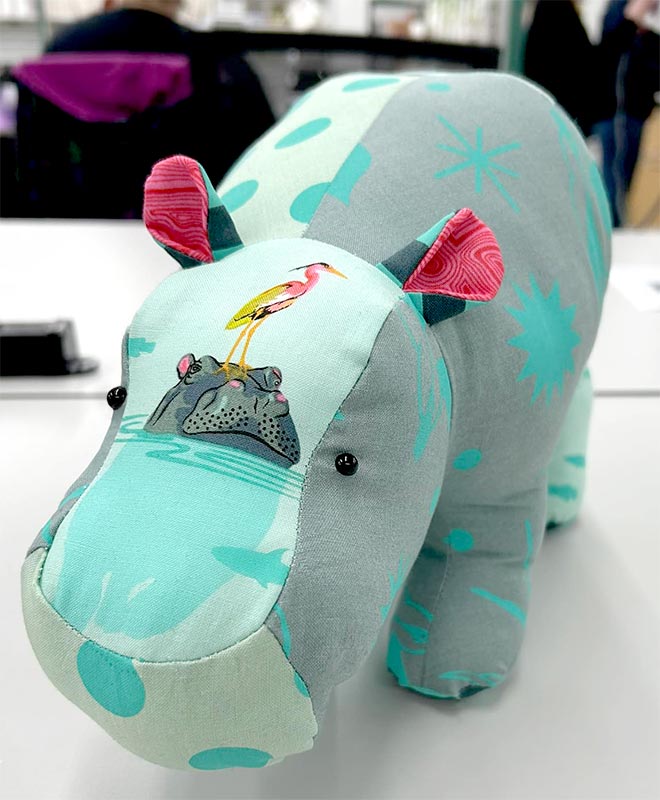 Click HERE to buy the HIPPO pattern.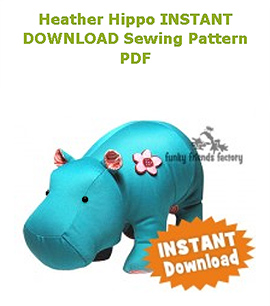 WHAT PRIZES do the winner/s get?
Yes, you read that correctly! There were so many entries that I have decided to give away – 
4 prizes – NOT just one! 
Yeeeeehar!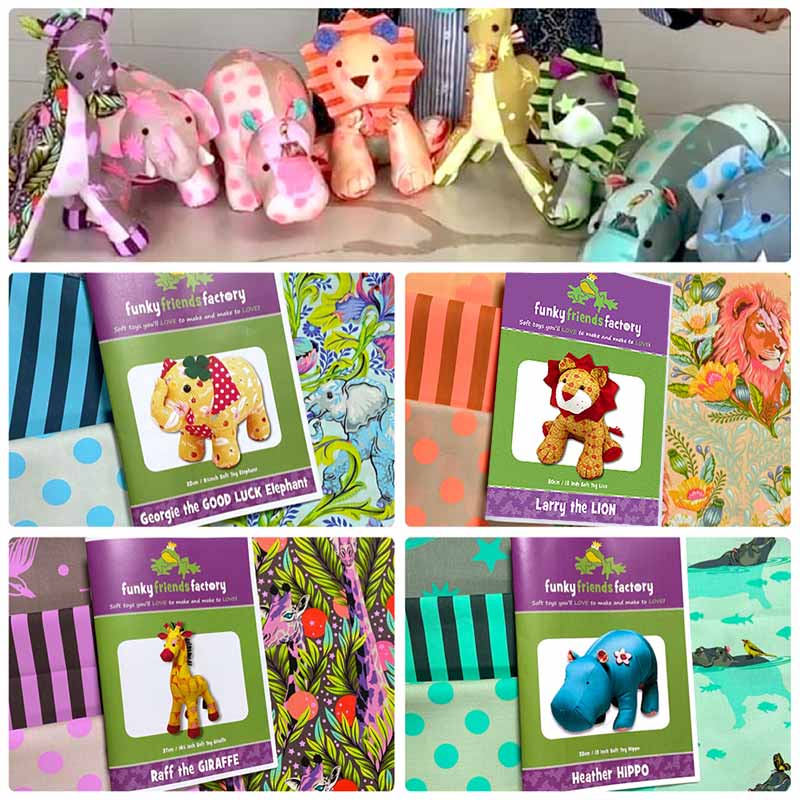 No more waiting – our lucky winner's are…
In no particular order the winners of a Funky Friends Factory Pattern and the Everglow fabric to sew the toy are:
🏆 Lynnette Holland
🏆 Jane Jehne
🏆 Joy Davies
🏆 Michelle Mathwin
Congrats, we'll be sending out your fabric and patterns this week!💗Please be patient  – it should take about 2 weeks for the kits to reach Canada and the USA!
Want to buy an Everglow toy KIT?
You can still get your hands on one of the Tula Pink Everglow Toy Kits!
When I was cutting up the fabrics for the prizes with my friend Kylie from Voodoo Rabbit – we hatched up a plan to do a joint promotion  –  so we have cut some extra kits. These are available from the Voodoo Rabbit Fabric website.
CLICK HERE to go to the
Voodoo Rabbit Fabric website
to grab yours NOW!!!😀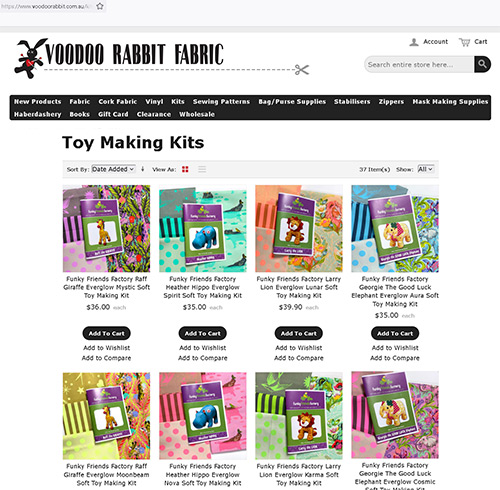 Happy Everglowing!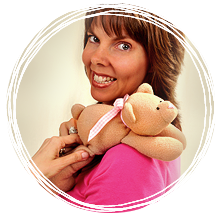 .
Till next time,
Happy Sewing,
Pauline
xxx