Posted under A day in my lifeBlogFFF NewsOther crafty stuff I love!Uncategorized on 2018-02-24 00:14:52
I'm really excited to tell you about project I have been involved with in connection with Cosy PROJECT who have produced some cute KITS of my Wodger Wombat Pattern. Wodger is so cute that it's not surprising he has been an ALL time favourite since he made his debut appearance in the Homespun magazine back in 2012.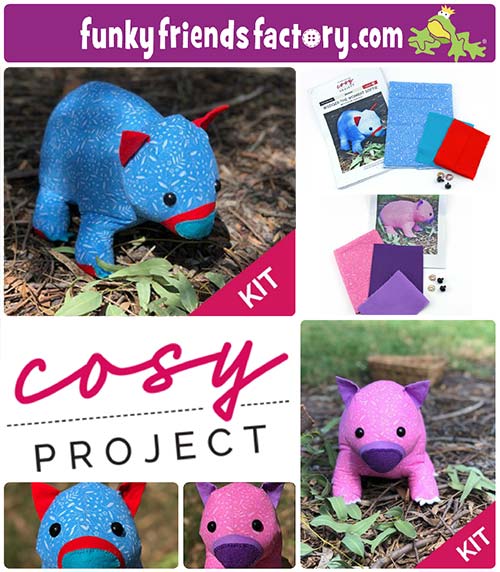 What is COSY PROJECT?
COSY PROJECT is an online marketplace filled with online craft lessons and patterns from some of the world's most well-known and inspiring teachers and designers. The company behind Cosy PROJECT is Universal Media Co., Australia's largest niche media company and producers of Homespun magazine. The COSY PROJECT website has patterns and online classes to suit all tastes and styles, great gift ideas, quick projects and seasonal designs – all ready to be handmade by you!