Two questions that I get asked a lot are
"Do you need a sewing machine to sew toys?"
and
"Is it better to sew toys by machine or by hand?" 
I have sewn hundreds of toys with machine AND by hand so I can tell you what I think about both of these options so you can decide…
Hand sewing or sewing machine ~
what's best for YOU?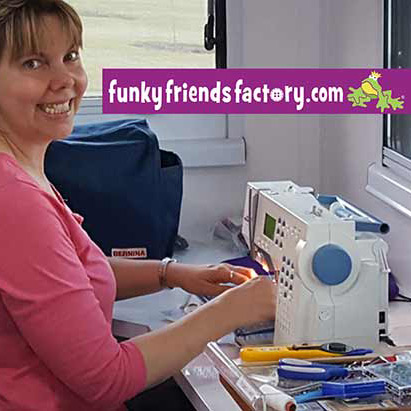 MACHINE SEWING TOYS
I like sewing toys with my sewing machine because it's QUICKER than sewing by hand! This can be important if you have a lot of toys to make if you're sewing gifts for a bunch of friends  – or a whole class of children
Joan Corella sews a toy for all of the children
that she babysits EVERY YEAR!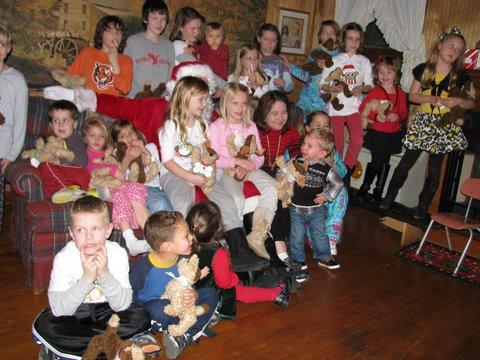 The other thing that I like about sewing toys by machine is that machine-stitched seams are usually stronger and 'tighter'. This makes the toys more durable because the toy can withstand the pressure of lots of 'love and squashing'!
Let's face it –
a cute soft toy
is gonna get
a LOT of cuddles!

What needle and thread to use for machine sewing toys?
I use a Universal needle for most toy-making projects. A Ball point needle is better for knit fabrics like fleece, and a 'Jeans' needle is better for very thick/heavy fabric, like denim. (Don't worry if you don't have the other needles, a universal needle will be alright!) I use 'normal' polycotton sewing machine thread for sewing toys. Most of the time I use my sewing machine's 'normal' stitch length  but I change to a slightly smaller stitch length for light-weight fabrics like cottons and use a slightly longer stitch length for thicker fabrics like fleece, which are quite bulky. 
SEWING TOYS BY HAND:
I like to sew by hand because it is very RELAXING but it is rather S-L-O-W! I used to sew mohair teddy bears TOTALLY by hand but these days I find it hard to thread a needle – unless it's a huge doll's needle!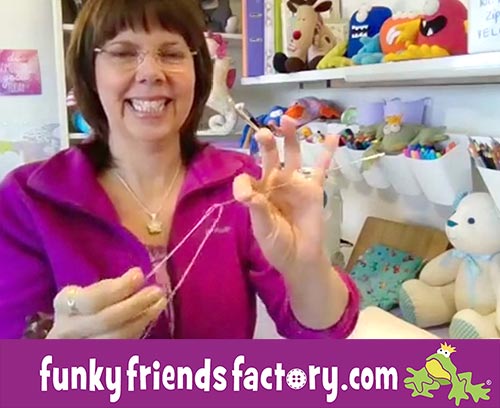 What needle and thread to use for hand sewing toys?
Use a strong thread and a back-stitch. Try and be as neat as possible and keep your stitches small, tight and close together. When sewing by HAND I use Guterman top-stitching thread (or upholstery thread) so I can give my thread a strong tug between stitches to make sure they are very tight.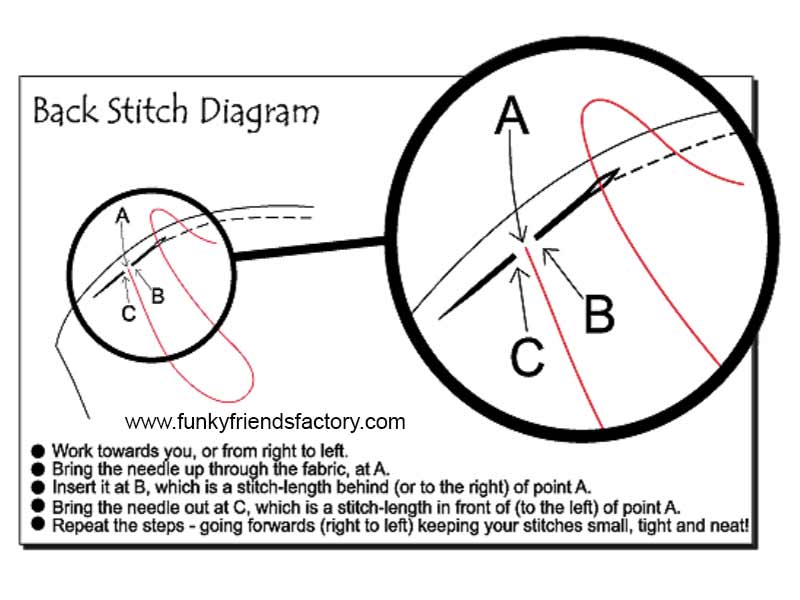 I wonder what you will choose for sewing your Funky Friends (hand sewing or machine sewing) Maybe you already have a favourite way to sew soft toys?
Have you tried sewing soft toys? You can get started with a FREE PATTERN!*
* Click the link at the bottom of this page to sign up for the Funky Friends Factory newsletter and you'll receive my Honey Teddy Bear pattern (for FREE) as a little thank you gift! I'll also send you lots of toy-making tips & Tricks to sew the cutest soft toys ever! 😀
Let me know – do you sew toys by hand or machine!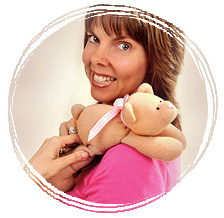 Talk soon,
Pauline
xxx