We've had some AWESOME feedback photos this month. Check out these highlights from the visitor's posts on the Funky Friends Factory Facebook Page.
So few soft toys get to visit the seashore 😁. What an exciting adventure for GB Bedford's version of the Ozzie Octopus soft toy pattern!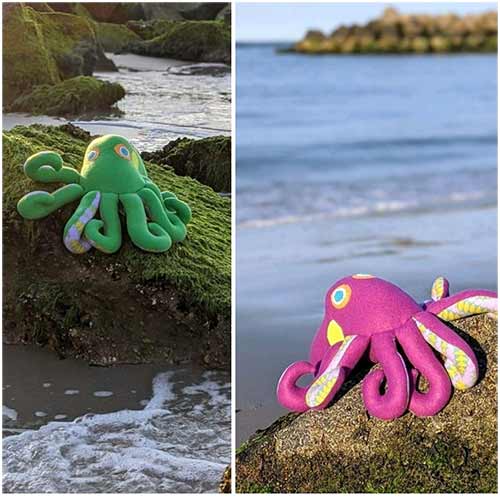 Mary Stenger took her version of the Nate Narwhal toy pattern on a nautical holiday, too!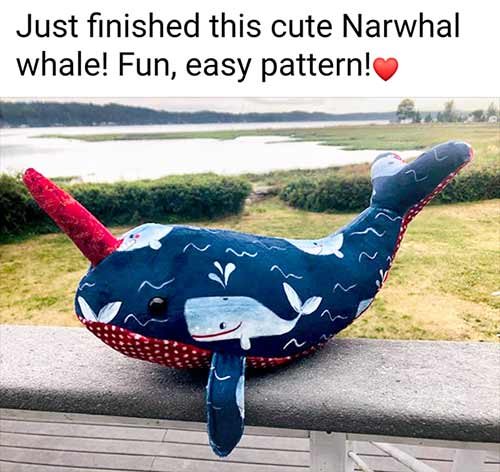 A couple of cool Igor Iguanas have gathered to sun themselves on the Facebook page. Jackie Hillman enlarged her version of the Igor Iguana pattern 150 percent to make it nearly life-size!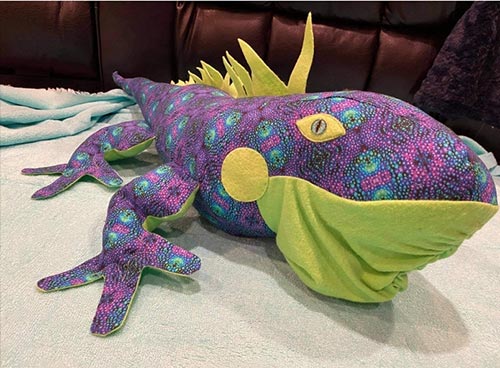 Sarah Miller traded out the felt spikes for fabric spikes in her sophisticated memory toy version of the Igor Iguana pattern. LOOK how cool the shirt buttons look as reptile eyes!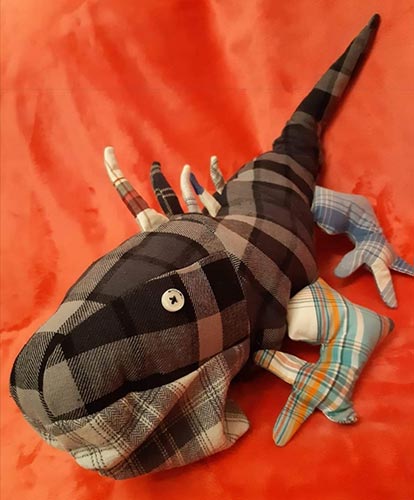 Karrol Mayfield says the Larry Lion Pattern is her favorite to sew lovely keepsakes. You can tell by looking at this perfect plaid pride of lions!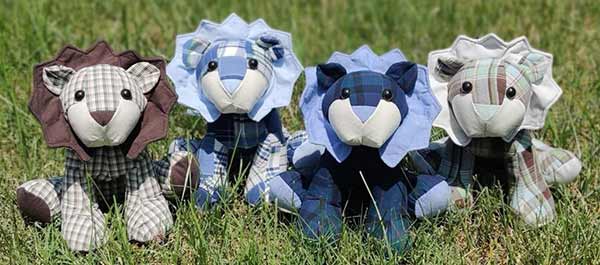 What a couple of cool cats! Louise Collins sat her version of the Patch Pussycat pattern next to her real-life cat, Wooster, for a fun photo opportunity. I can't tell if Wooster is happy about this or not…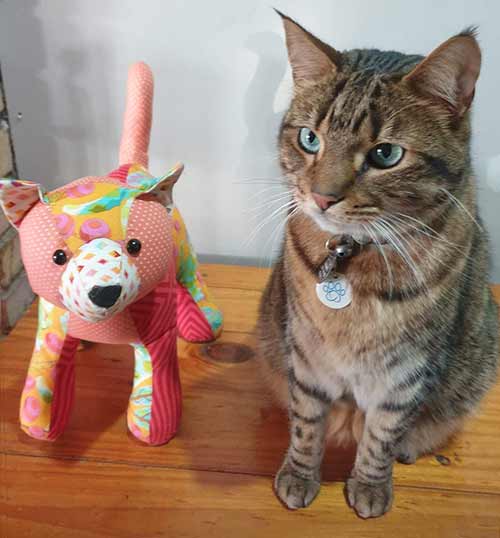 This month's second featured version of the Patch Pussycat pattern definitely has a new best friend: Karrol Mayfield's toddler is keeping her eye on this funky feline.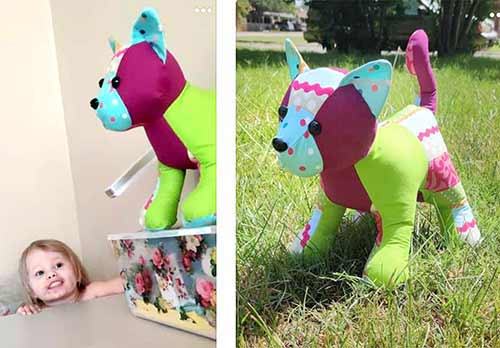 Aneva Niemand makes lots of soft toys for bushfire fundraising, in both quilting cotton and plush fabric styles. Here you can see both versions of the Joey Junior kangaroo pattern.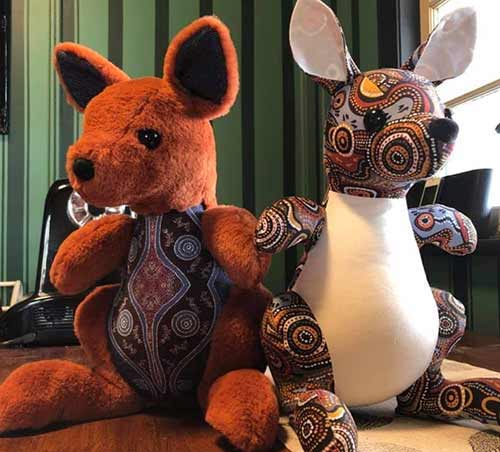 AND now for our Winner!
CONGRATS goes to Sheila Ryan who wins a FREE Funky Friends Factory Pattern – of her choice!
Sheila has used Shannon Cuddle ® fabric in her ALMOST real-looking version of the Gertrude Guinea Pig soft toy pattern. She took her new friend out in the garden for a photo shoot – what a relaxing way to spend an afternoon!
Is it real or is it a Funky Friend?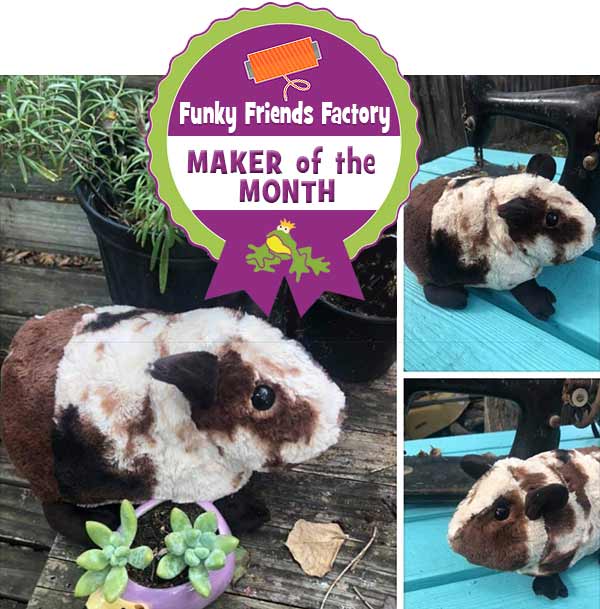 Bet you had to look twice!
I love to see photos of the toys that people have sewn from my soft toy patterns. Please post some pics to

my Facebook Page

!😁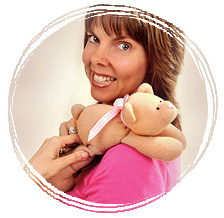 bye for now,
Pauline
xxx