It's absolutely bucketing down, which isn't necessarily newsworthy unless you live in a place which has been in drought for about 7 years!!! We also live on tank water which means I now rejoice when the skies turn grey and I hear the raindrops pounding on the roof…. even though I have always disliked rainy weather!
.. which is also why my heart went out to these gorgeous rainbow lorikeets I photographed earlier during a particularly heavy downpour. They are just so cute I had to share this photo –
– poor things!
They were chirping away and preening each other all day – I think they were really grateful that we have a plant which can act as an umbrella for them!
This bright red headed King Parrot must be slightly tame because it kept coming up and sitting on my windowsill – it's amazing because normally they are so skittish and fly off the minute they see you!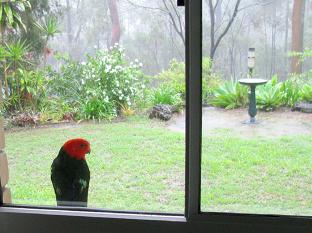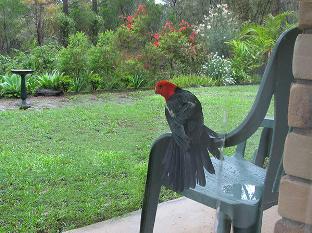 I'm sitting inside eating a bowl of warm chicken soup feeling quite guilty, watching the poor bedraggled birds outside…I feel so lucky to have these wild birds popping and visit from time to time but with the rain, they just seemed to want to hang around all day!
They certainly brightened up a miserable grey day for me! OK, back to my warm, cosy, sewing room!
: )
.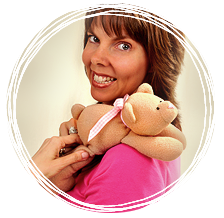 .
Bye for now,
Pauline