Honey Teddy's been shopping again!
Who can blame the poor teddy? Wouldn't you get sick and tired of being made out of plain brown fleece? 
This time the Fabric Tour headed for LEURA in New South Wales where Honey fell in love with a bright pink and purple Aboriginal print fabric she spotted at Picklemouse Corner.
AND here she is!
The fabric goes so well with all my pink and purple felt ~> I'm having a hard time deciding which to use for her cute little nose! 🙂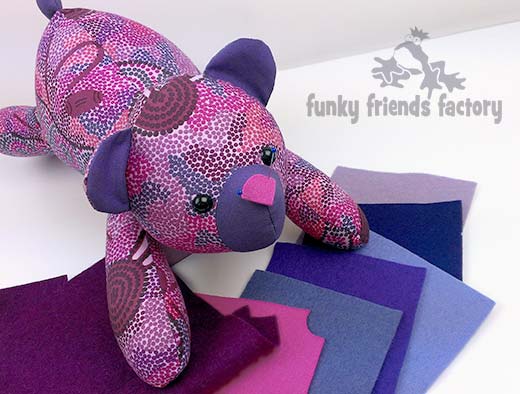 And now for some GREAT NEWS
You can win some of this cute fabric to make a Funky Friend yourself! This week we're doing a fabric giveaway for the Facebook Friday Frenzy! How cool is that?
BUT first let me introduce you to the lovely lady behind Pickle Mouse corner, Pam Davis, who you can see almost hidden by fabric at the Stitches and Craft show earlier this year.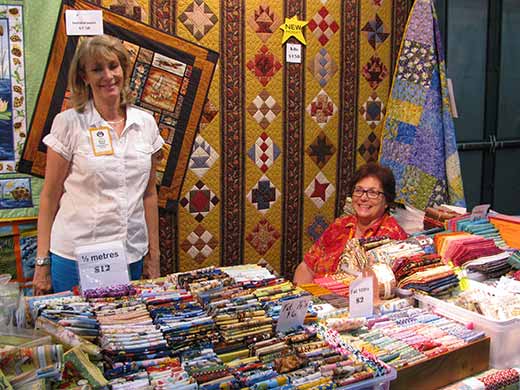 I first got to know Pam when she became a wholesale customer of my Funky Friends Factory sewing patterns a few Shows ago. When she saw my softies she thought they'd be a great match for the flannel fabrics she keeps in store.  I think so too! Look how cute is this version of Dilby Duck looks in flannel!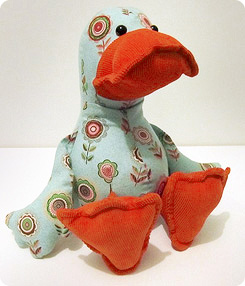 AND now for that Fabric Giveaway…
What's up for grabs?

a fat quater of this gorgeous girly Aboriginal fabric
a Funky Friends Factory Instant Download Toy Pattern of your choice!

*



* So you can make any Funky Friend – it doesn't have to be Honey Teddy!
How do you enter?

All you need to do is and check out ALL the Funky Friends Factory Soft Toy and Doll sewing patterns HERE then leave a comment below to let me know which Funky Friend you think would look AWESOME in this Aboriginal fabric.

*** The winner will be announced on Sunday 4th May (2104) ***
– so everyone can get a chance to enter.

Ooh, I can't wait to see who the winner is!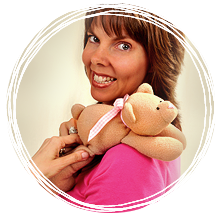 .
.
GOOD LUCK EVERYONE!
Happy Sewing,
Pauline