Homemade microwave heat packs are great for aches and pains, headaches, tired eyes, or just to pamper yourself after a long day! They are great for gifts because they are really QUICK and EASY to make as well as cheap to fill! Now you can make a heat pack lizzard to lounge on your shoulders!
Meet Gertie GECKO!!!


Here on this page you will find –
instructions on how to use your Gertie Gecko Wheat Pack in the microwave,
other fillings you could use for you heat pack,
alternative fabrics to use,
ADDING fragrances to your heat pack
and some tips from others who have made Gertie Heat Pack.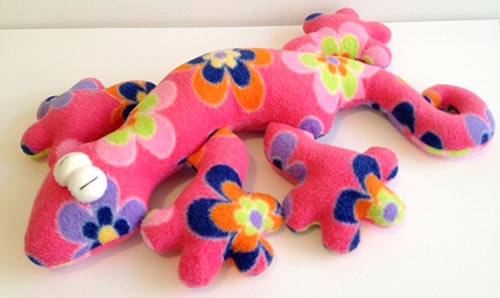 1. HEATING DIRECTIONS for heating a Microwave Heat Pack:
Microwave on HIGH for 1 to 2 minutes (depending on the Power of your Microwave oven). Never leave it unattended – "just in case" the filling smokes or catches on fire. As a precaution you can set a cup of water inside the microwave while heating the bag to add moisture.
***Caution – be careful not to burn yourself!***
Microwave ovens vary tremendously in their power settings and the heat pack may be much hotter than you think. Be careful when removing it from the microwave and applying it to the body. Make sure it's not too hot and won't burn, especially when using for a child. (Wheat Bags are only recommended as suitable for ages 3 years and older.) It is not recommend to take a Heat Bag to bed as a heating device. Overheated Wheat Bags have the possibility of catching fire when placed under bedding where heat cannot escape.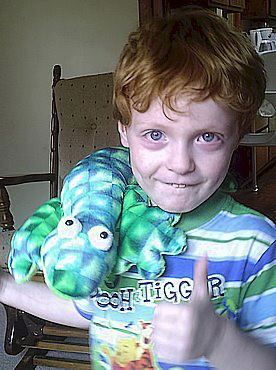 2. FILLING your Heat Bag:
You can use so many different things to fill them and all are available at your local food store or health shop. I like wheat, but you can try:
Wheat
Uncooked rice
Feed corn
Buckwheat hulls
Barley Beans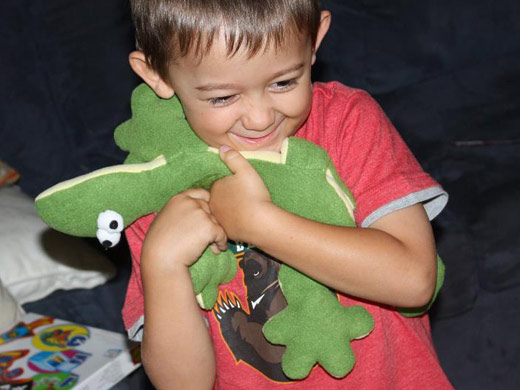 3. FABRICS to Use for your Heat Pack:
I use fleece for my Gertie Heat Pad. I searched the Internet for hours to see if it was dangerous to put fleece in the microwave. All I found was lots and lots of polar fleece products – slippers, heat packs, dog beds, mouse sleeping bags (!) etc that are heated in the microwave, and NOT one warning about doing this, so I think it is safe. If you are concerned, please use 100% cotton fleece or any other 100% cotton fabric, for peace of mind.
(Try and use STRETCH fabrics that won't fray. They will make it easy to turn you Gecko's toes right sides out and won't fall apart at the seams after lots of use.) You can try these materials:
Fleece
Stretch Cottons
Flannels
Thin Stretch Denims
Towelling
Velour knits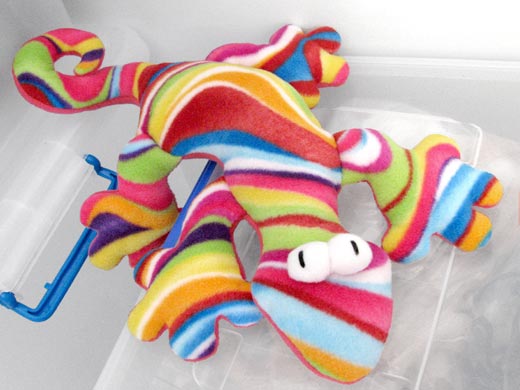 4. Adding FRAGRANCE:
You can also add Herbs, Spices and dried flowers to your filling for a soothing fragrant heating pad. Everyone's tastes are different so choose a scent that you find soothing, but the most common ones are:
Lavender (dried flowers)
Rose petals(dried)
Cinnamon
Cloves
Nutmeg
Rosemary (dried)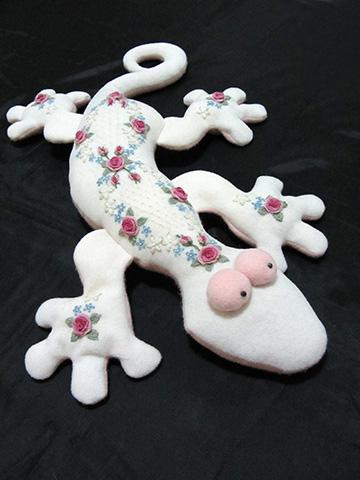 5. Some Feedback tips from others:
Hi I made Ggertie the lizard with his perky pink bow and i even put a smile on his dial. I get funny looks as i walk round town with him [and his lovely warmth] on my shoulder or comments as i sit in the library with him perched wherever i hurt that particular day [i live with chronic pain syndrome] He has even been reheated at a couple of stores that i found have micros for warming your lunch!! Thankyou so much, the pattern has been a godsend. Sandee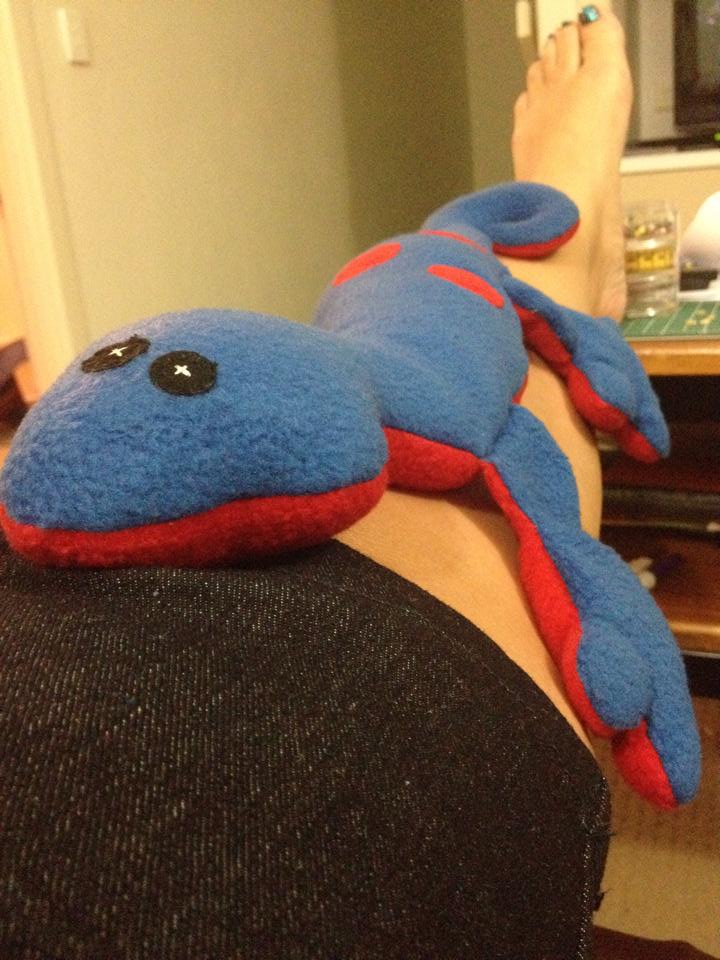 Hi Pauline
just a few tips you may like to pass along. I live in 24/7 pain and I use wheat bags all the time [at least for the last 10 years] I've never had a problem with fleece but I find it loses the heat quickly so it is best to line the heat pack.
Another tip, if your new heat bag takes 3 mins to get to temp do'nt assume it always will – I find after a few uses the bag takes a shorter time to heat. (My big head one took 3.5 mins to heat now it only takes 1.2 to get to the same temp, that,s why you don't walk away while heating!)
Also it may be worth making Gertie a blankie – I found if you can cover the exposed parts with a tea towel, jumper, towel or whatever is at hand you can make your heat bag last twice or three times as long, (my head one last 20 mins but 2 hours with a cover) Kind regards San's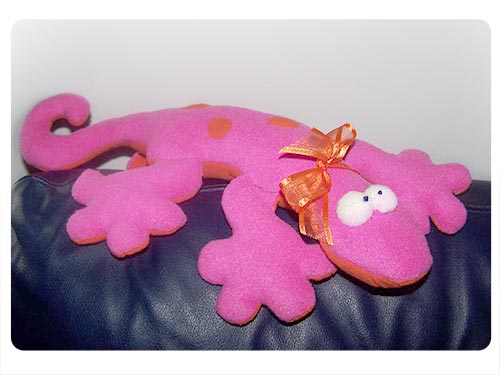 The Gecko HEAT PACK Sewing Pattern PDF is available from the website as an Instant Download Pattern or you can order a Printed Gecko Heat Pack PATTERN>>

Please drop me a comment with YOUR Homemade Heat Pack tips!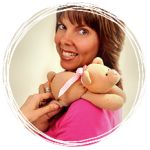 Bye for now,
Pauline