It's been awesome to see the gorgeous Easter themed Funky Friends toys that people are sewing!!! Check out these adorable Easter Funky Friends posted online and enter the Easter Sewing COMPETITION to be in the running to win a Funky Friends Factory GIFT VOUCHER...
Get ready for some
EASTER TOY Pattern
inspiration!
The Easter Bunny Buddies Pattern looks great in lots of fabrics. Michelle of Michelle's Zoo made a trio of cuddly minky bunnies, while Amy Rutland-Jones used baby clothes to make a one-of-a-kind keepsake.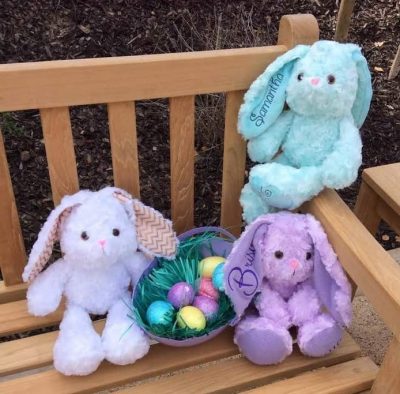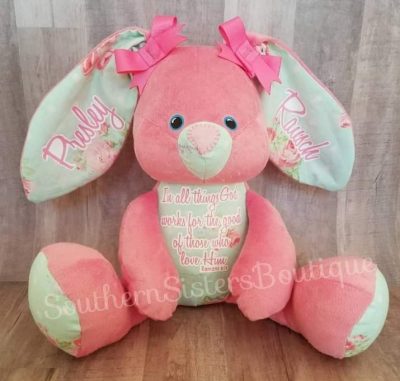 Click HERE to purchase the Easter Bunny Buddies pattern.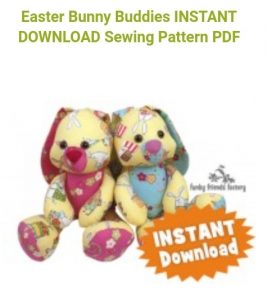 Meet Baby Bunny! This little cutie was the very first Funky Friend. With baby-safe embroidered features, this toy is perfect for even the newest names on your Easter list.  Elaine Hall upcycled a sweater to make this precious brown and pink Baby Bunny, and Gwendolyn H. used purple fleece and flannel for a sweet floral Baby Bunny.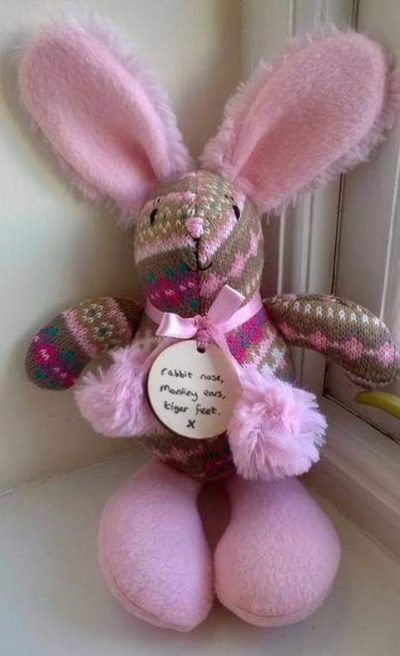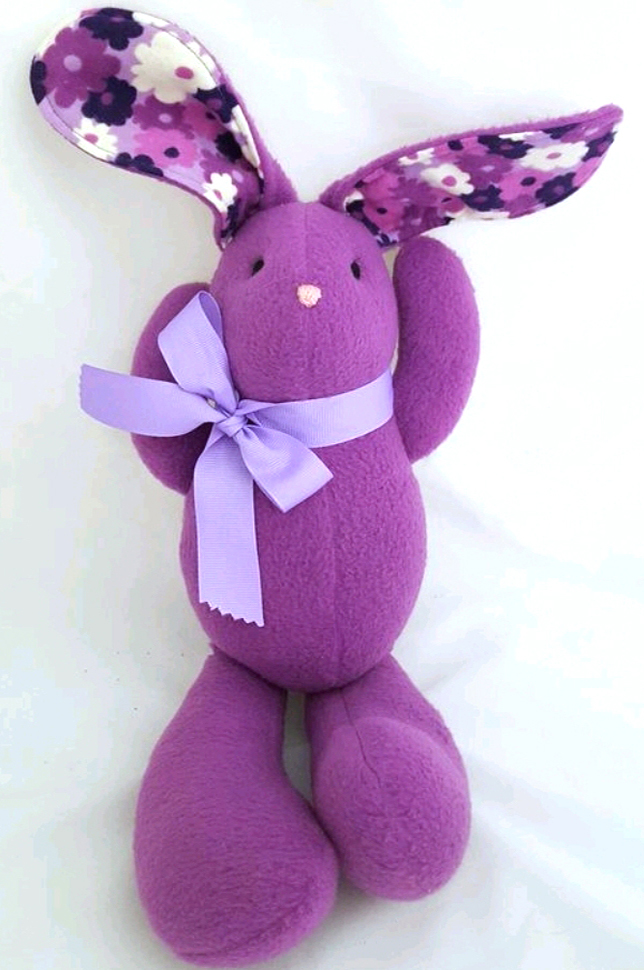 Click HERE to purchase the Baby Bunny pattern.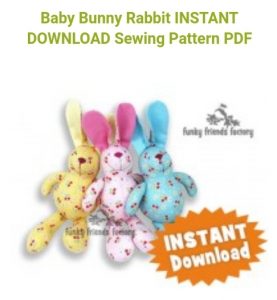 Egghead the Easter Chick is so ready for the big day… he's literally cracking to get at all those jelly beans. This chubby chick is a fun, fast sew…just look at this Egghead assembly line by Dawn Buel Fleishman.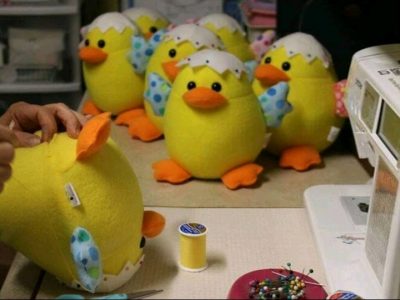 Click HERE to purchase the Egghead Easter Chick pattern.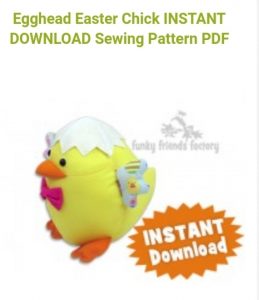 Are you leaning more toward fuzzy friends than feathered ones this year? Lamkins Lamb will frolic off your sewing table and into your heart. Here's a happy little Lamkins sewn in white fleece by Andrea Christensen.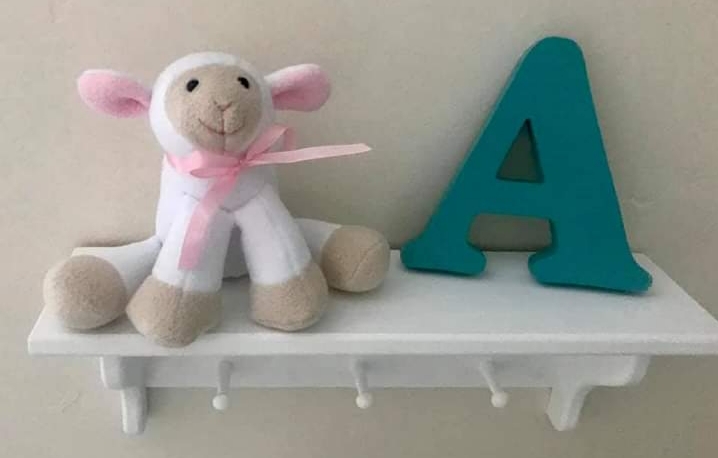 Click HERE to purchase the Lamkins Lamb pattern.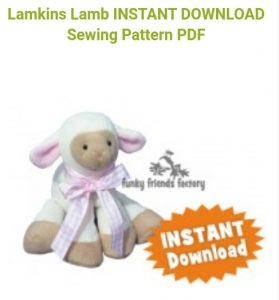 If you're short on time or want an extra easy project, sew up the Kawaii Kuties Chick or Bunny patterns. Here's the Kawaii Chick in fleece by Stephanie P. and the Kawaii Bunny Pattern in bright cottons by Tera.
Click HERE to purchase the Kawaii Chick Pattern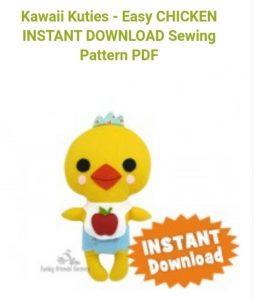 OR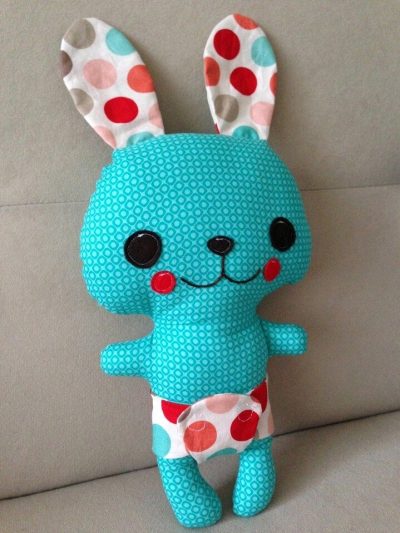 Click HERE to purchase the Kawaii Bunny Pattern.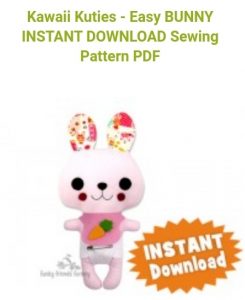 Ok, back to the Easter SEWING COMPETITION…
WHAT can you WIN?
You can win a WIN a Funky Friends Factory Pattern Gift Voucher ~>
valued at


$50!!!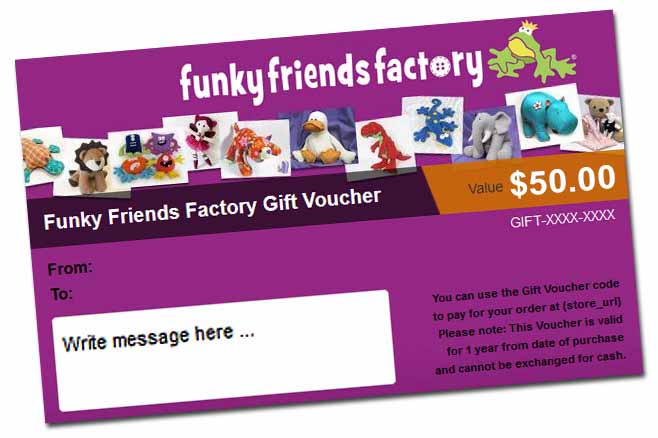 HOW do you enter?
It's easy! Post a photo of ANY Funky Friends Factory Pattern that you have sewn as an EASTER TOY on the Funky Friends Factory Facebook Page… (or in our Pattern Fan Club Group!) to be in the running to win a Funky Friends Factory GIFT VOUCHER…
(It can be ANY Funky Friend Factory pattern that you have sewn – one of the Easter Patterns or any other Funky Friends pattern sewn up in Easter colors or Easter print fabrics! In other words – it needs to be a Funky Friends Factory toy YOU have sewn that LOOKS "Eastery"!)

Want an extra chance to WIN?
Share any of the pictures above on your Social Media (Facebook, Pinterest, Instagram etc) and leave a comment to let me know where you posted them!
*** The winner will be drawn on Wednesday 31st of March 2021 ~ using random.org and announced here in the comments AND on the Funky Friends Factory Facebook page. ***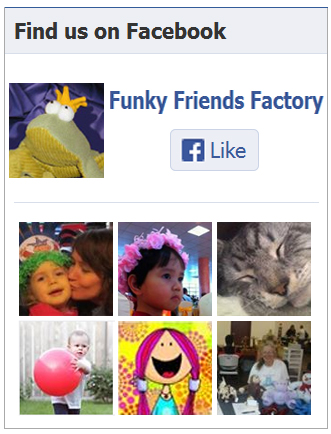 I can't wait to see your Easter Funky Friends on Facebook…
Happy EASTER sewing everyone!!!!!!!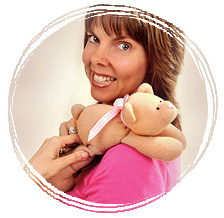 Till next time,
Pauline
xxx