This April edition of Maker of the Month celebrates Earth Day with a collection of
"All creatures,
great and small."
Let's start off with a "great" creature (and I also mean "great big") with this wonderful version of the William Whale Pattern sewn by Monique Methot. William is probably the biggest of the Funky Friends and he makes a great couch cushion, as you can see in the pic. I've never seen an orange whale, but I gotta admit… I love it!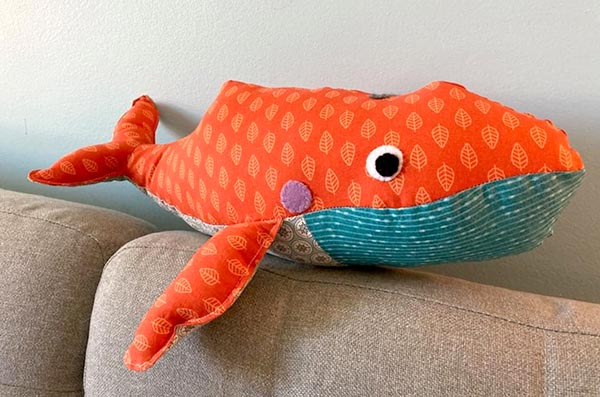 Click HERE to purchase the Whale pattern.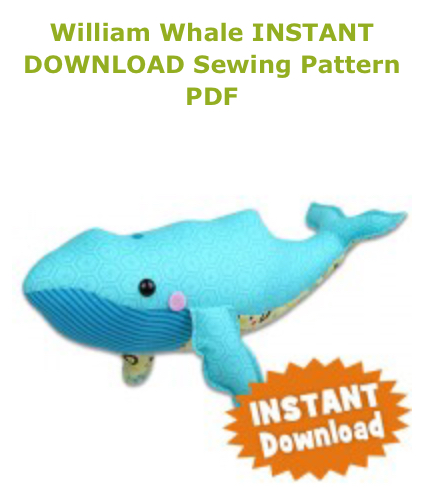 Next up is the king of the jungle! Elaine Chaplin carefully unpicked two trilby HATS to use the fabric for this stunning version of Larry Lion.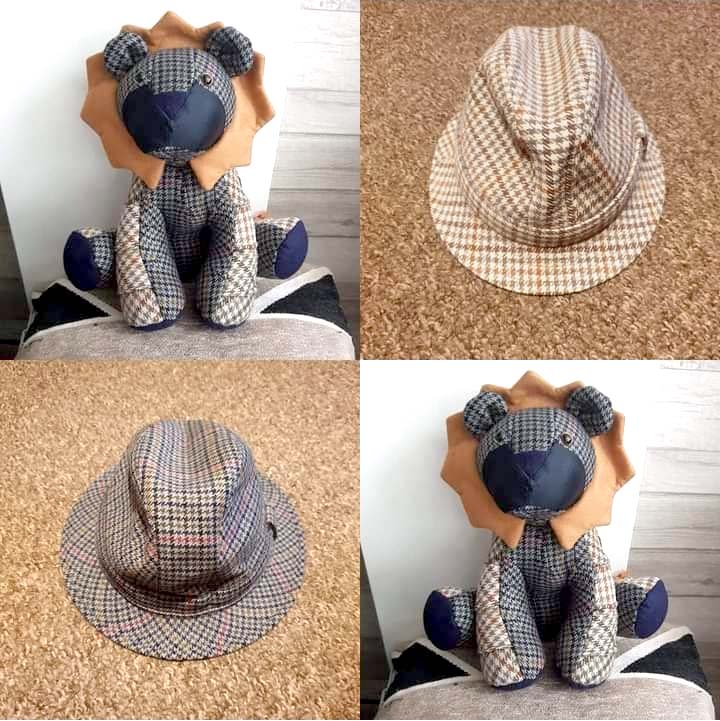 Christine Pearson ordered some animal-friendly fake fur remnants online and used them to create these delightfully furry versions of Larry Lion.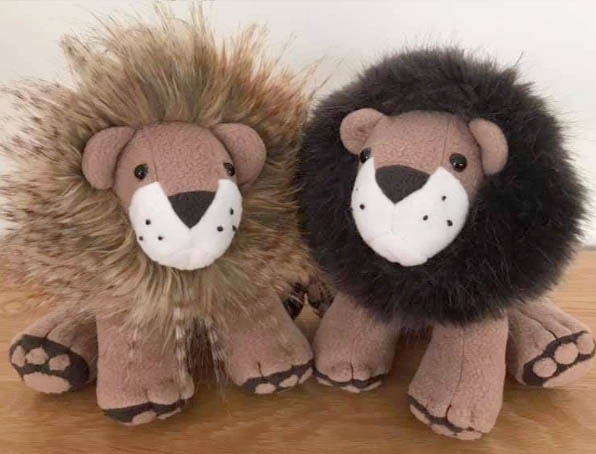 Click HERE to purchase the Lion pattern.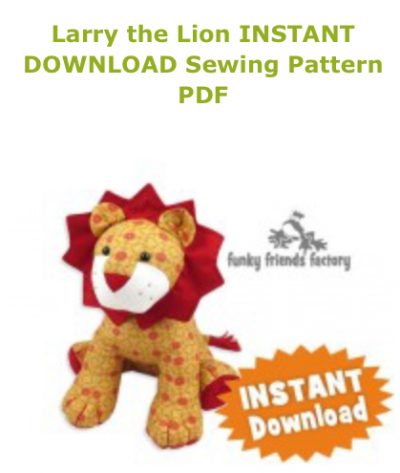 This Dizzy Dolphin sewn by Diane Montague's mom may not exactly blend into the ocean depths, but she has a great creation story!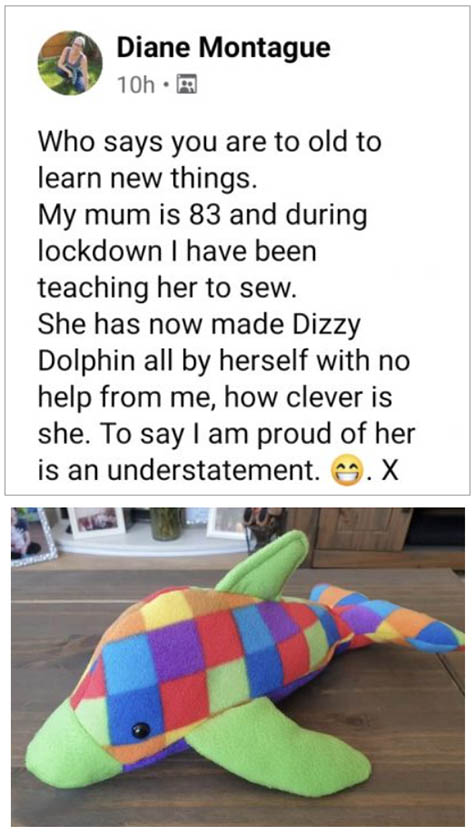 Click HERE to purchase the Dolphin pattern.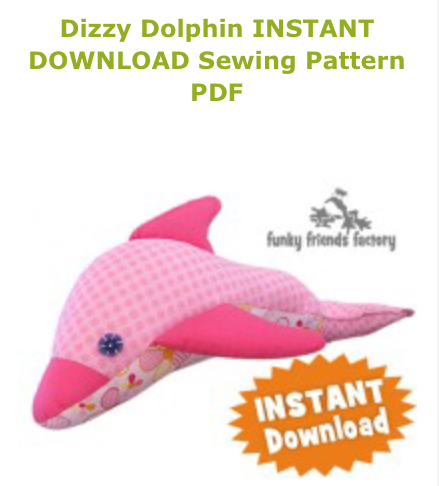 From the huge whale to the tiny seahorse, the ocean provides lots of Funky Friends inspiration. I love the nautical-hued fabric Nancy Mcdermed used for her first Sparkles Seahorse.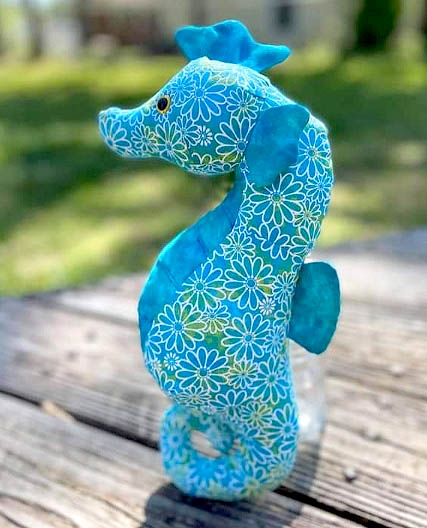 Click HERE to purchase the Seahorse pattern.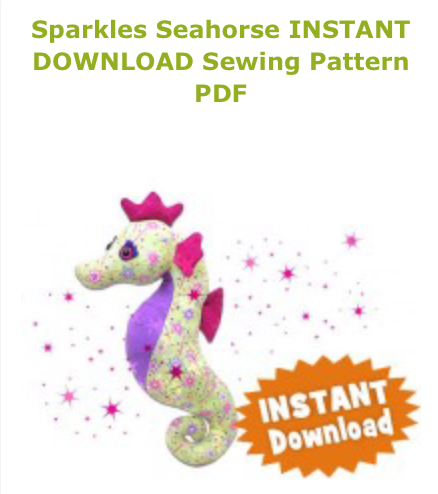 The Igor Iguana pattern tends to produce some of the most realistic-looking Funky Friends, and this green specimen by Judy Harding is no exception. Her great grandson is a lucky boy to get this reptile friend.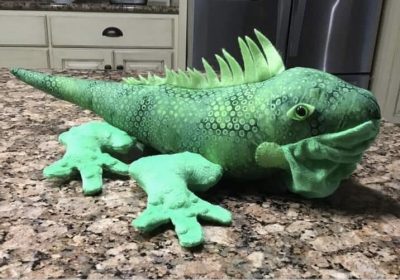 Click HERE to purchase the Iguana pattern.


Okay, ok. I know gnomes aren't real, but I think that Katie Marie's delightful version of the Gretchen Gnome Pattern fits the Earth Day theme because she used mushroom print fabric for her outfit!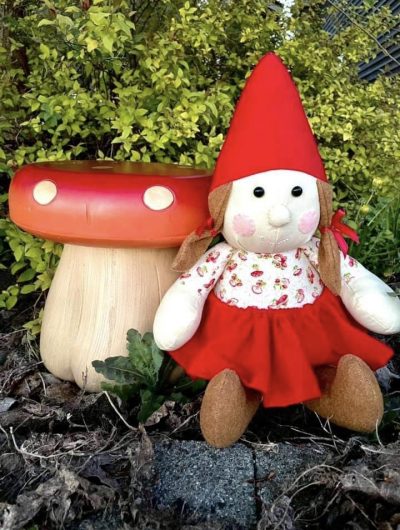 Click HERE to purchase the Gnome pattern.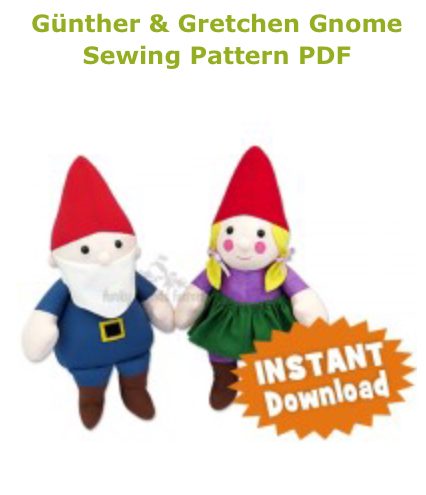 Let's not forget the animals that share our homes this Earth Day. Danna Easterbrook's grandson is allergic to cats, so she made him a fluffy version of the Kitty Kate cat pattern so he can hug a cat without sneezing. Look how happy he is!!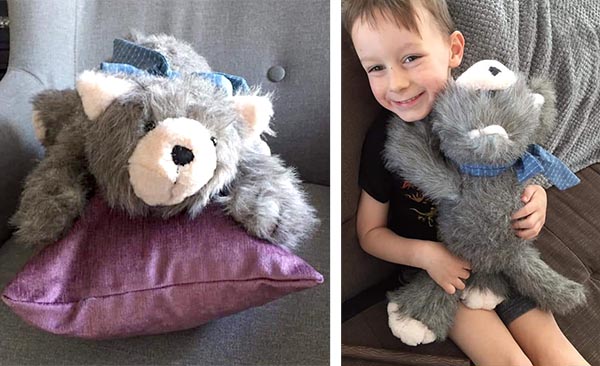 Jo Ann Carroll sewed this cuddly version of the Kitty Kate cat pattern for her soon to be born granddaughter and added crinkle to the ears and tail.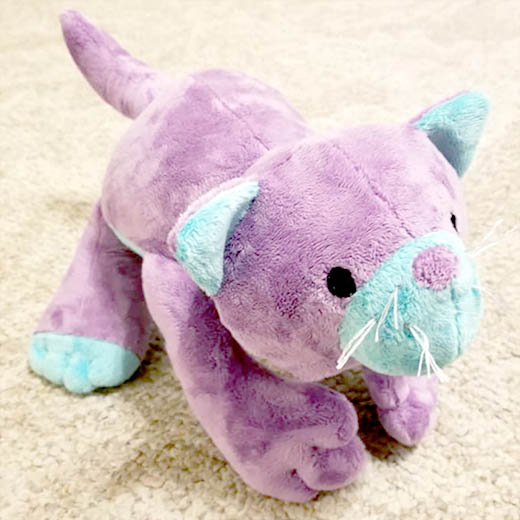 Click HERE to purchase this Cat pattern.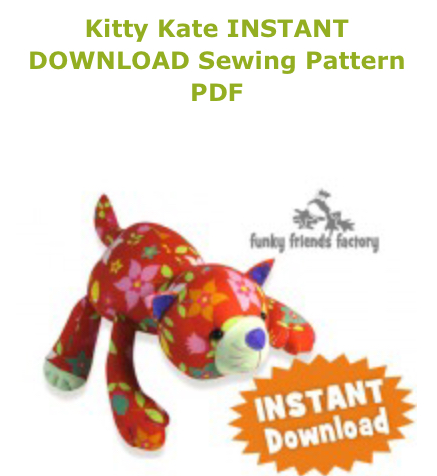 AND this month's winner is…
Congrats to this month's winner, Jennifer Mueller! She made this adorable version of the Raff Giraffe Pattern from a dress her daughter wore to the famous Cheyenne Mountain Zoo giraffe exhibit, where she got to feed a real giraffe. What a cute toy and a fabulous keepsake!   
CONGRATS Jennifer! You win




a FREE Funky Friends Factory Pattern ~>




of your choice!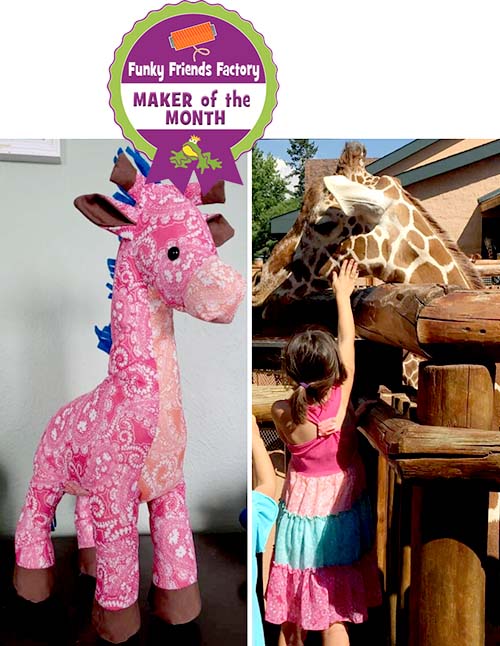 Click HERE to purchase the Giraffe pattern.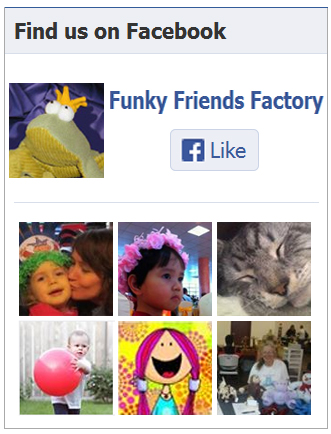 I love to see photos of the toys that people have sewn from my soft toy patterns…
So please post some pics to

my Facebook Page

!!! 😀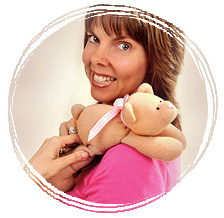 Till next time, happy sewing,
Pauline
xxx