Jo has been having fun making up my Kitty Kate CAT pattern for Halloween…
LOOK how she
dressed this

sweet
little Kitty as…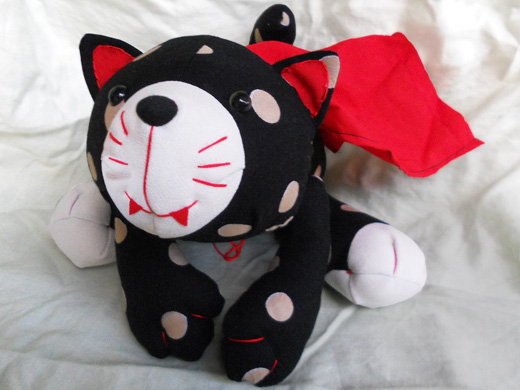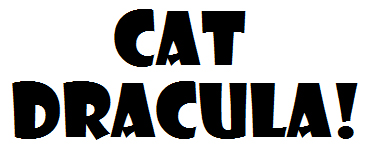 It's sooooo easy – you can do it too!
Download the FREE Cape & Fangs Pattern ADD-ON:
If you have already bought the Kitty Kate pattern ALL you'll need are the FREE Cape & Fangs Templates ~> 
DOWNLOAD the FREE
ADD-ON Pattern HERE *

* If you haven't already bought the pattern here is a link for you to
go to the Kitty Kate CAT Pattern product page.


Use plain BLACK fabric (or spotted fabric) for Kitty Kate's MAIN colour and WHITE fabric for her paws.
Use RED felt for Kitty's ears and RED embroidery thread to stitch her paws, whiskers , nose and mouth.
Use the Fang Templates to cut out 2 fangs from RED felt and glue or sew them in place on either side of kitty's smile!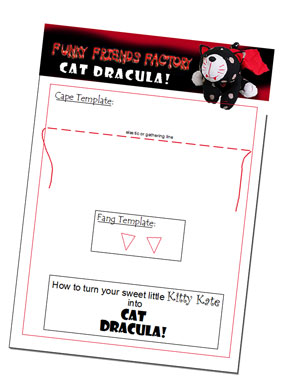 Use the Cape template to cut out the cape from RED fleece or felt. Cut a piece of RED embroidery thread 50cm / 20 inches long.

Sew long gathering stitches across the cape -using the dotted line as a guide.

Pull the red thread to gather the cape and tie it around Kitty's neck with a bow.
AND there you have her
in ALL her gruesome glory!!!!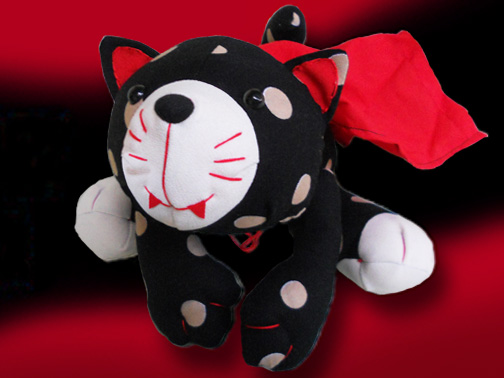 Let me know what you think of our little Halloween TRICK???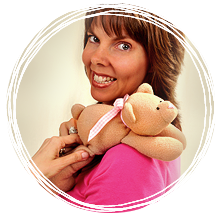 .
.
Till next time,
Happy Halloween everyone!
Pauline
xxx