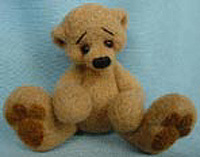 I often get asked "How easy is needle felting?" and "How young can you start needle felting?", so I asked the opinion of two experts in the field – Marie Spalding (US based Felting Artist) and Barbara Allen (New Zealand based needle felting author who designed this gorgeous needle felted baby bear!)


I have to admit , I wasn't sure. As a beginner myself, I found it simple enough but I thought it best to ask the experts!
Based on their responses, I put together an info page under the toy-making information section on the Funky Friends Factory website to give you a bit of an idea of what age is old enough to try needle felting for the first time.Or simply click on this link to find out more – Needle Felting – how easy is it?
.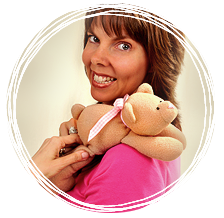 .
Happy Sewing,
Pauline : )