Posted under A day in my lifeBlogCompetitions & GiveawaysCustomer Feedback on 2020-07-29 17:31:27
It's so hard to pick a winner from such a beautiful batch of homemade toys like this.
Check out these highlights from the visitor's posts on the Funky Friends Factory Facebook Page. Starting us off is Amy Schlecht Marvin's bright and cheerful version of the Heather Hippo Pattern. She says Heather is great to cuddle, and I agree. This Heather TOTALLY huggable.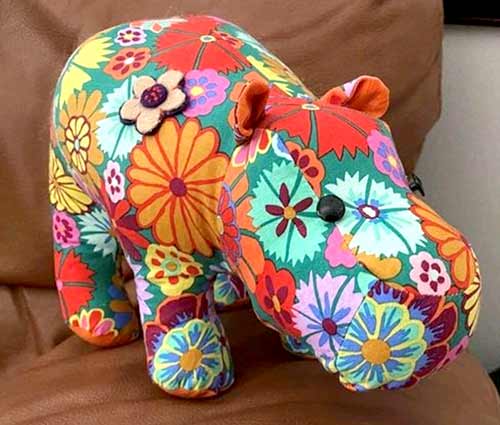 I love seeing kids sewing soft toys!
Kellie Hollis reports that her 11 year old daughter had only been using a sewing machine 3 weeks when she made this version of the Sparkles Seahorse Pattern. That's impressive!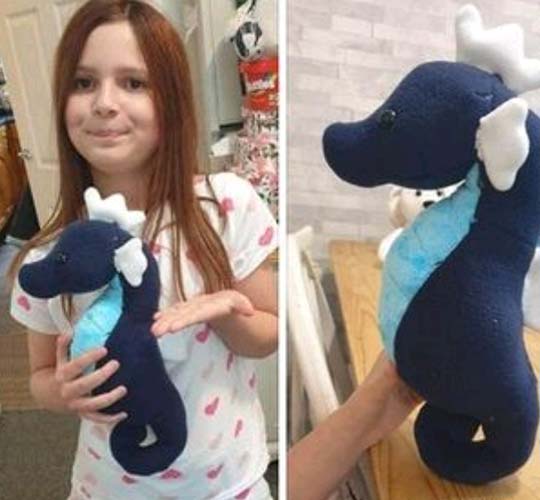 And how proud is this little guy? Katherine Archer's 7 year old son had never used a sewing machine before when he made this dinosaur with the Triceratops sewing pattern. He made it for himself (with help on some parts) as part of his home schooling. Looks like they're new best buddies.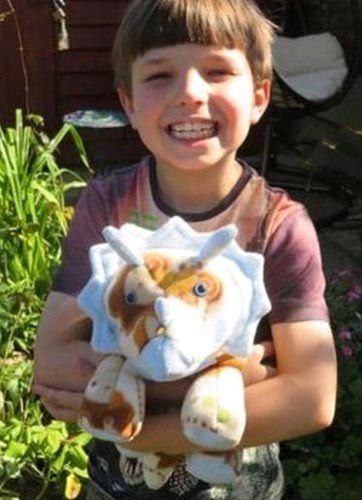 Next up, Charlotte Little used her son's toddler clothes to make a keepsake using the Triceratops toy pattern. The denim frill is a great touch with the other coordinated shades of blue.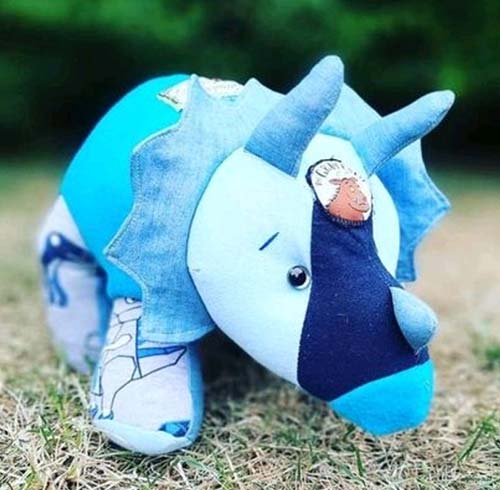 Susana Gould is another funky fan who likes to sew lovely keepsakes with special fabrics. She used the Ollie Owl Pattern and Melody Memory Bear Pattern (reduced in size) to create huggable memories from a grandfather's shirts.