Posted under BlogTry these FREE PATTERNS on 2020-08-24 19:01:15
Here are some more lovely feedback photos and thank-you messages, in response to offering my Calico Bear Pattern and Unicorn Pattern Add-on, for FREE, to anyone who wants to sew a memory bear or Keepsake unicorn during lockdown.
AND…
Just so you know ~>
*** If YOU are still in lockdown – you can still get the Calico Bear Pattern for free to sew lovely keepsakes of your own – a lockdown keepsake bear! Find out HOW to get the free memory bear pattern by clicking HERE.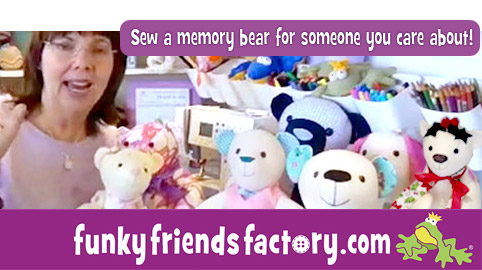 * There has been a teeny bit of confusion so I thought I'd just explain –
the Unicorn Keepsake Pattern is not a NEW "stand-alone" pattern – it is a pattern ADD-ON, like we did on a SEW ALONG last year turning Calico Bear into a bunny, this time were using the same Calico Bear pattern to make a unicorn. 🦄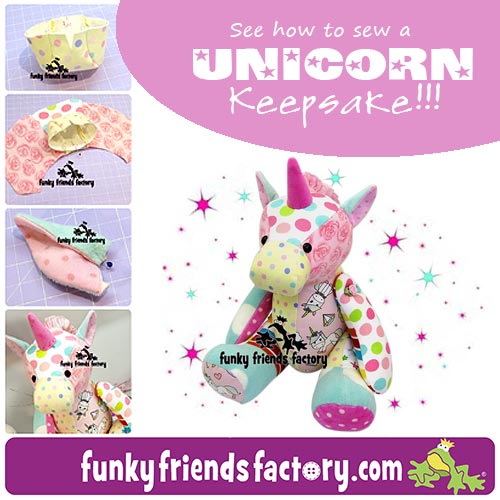 AND here are some super cute unicorns sewn during lockdown to inspire YOU!
Clare Sneddon has used the free Unicorn Pattern ADD-ON to sew this super laid-back Unicorn!
She says, "This almost makes me want another baby. "lol"