Posted under BlogToy-making TIPS & TUTORIALS on 2017-08-17 04:08:43
Yeehar! My Sea Turtle Sewing Pattern photo tutorial is ready to go! Stu would make an awesome toy for boys, but I'm sure you can make up a really gorgeous girly pink turtle too!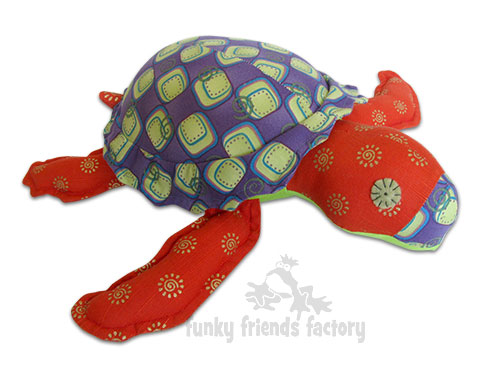 .
*** PLEASE NOTE – this in ONLY a PHOTO TUTORIAL ***
The FULL PATTERN IS NOT included here.

It is NOT A FREE PATTERN!

I have made this photo tutorial so people who have purchased my Stu Sea Turtle Sewing Pattern can SEE how to sew a dachshund toy! (I wanted to explain this so you are not disappointed if you have found this page via a search engine and not from the link in my Sea Turtle Sewing Pattern)
We start with the TAIL:
STEP 1


Sew the TAIL PIECES together using the pattern markings to guide you.