Create a cute keepsake with my Calico Bear pattern!
It is the last week of the Creative Spaces Blog Hop. This has been such a fun blog hop to participate in, I've had a chance to share my space with everyone and I've learnt a LOT from all the other designers. I want to say a big thank you to Tamarinis and Cherry Blossom Quilting for organizing such a great hop! AND thanks to you for joining me on my journey to get organized. I hope you've had as much fun as I have!

* If you missed week 1 (My Studio before and after) you can read it here…
and week 2 (My favourite Sewing Tools) you can read that here
and week 3 (Sewing Room ORGANIZING TIPS) you can read that here
and week 4 (Dealing with Scraps and/or Fabric) you can read that post here.
and week 5 (Storing threads, buttons and other sewing stuff!) here.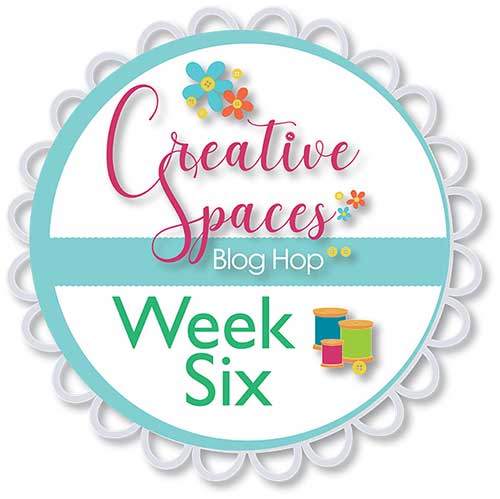 Week six ~ How to organize quilting rulers and tools:
I'm really glad to see that my fellow creatives have given you heaps of great ideas for storing quilting rulers and tools because…. I am quite an ignoramus when it comes to quilting and I cannot offer any advice in this field!!! Not being a quilter myself – the only rulers I know how to use properly are stationery ones and they are stored with the rest of my stationery!!! 🙂 So I really don't have any tips for storing your quilting tools~>
BUT I do have a winner to announce
for my Creative Spaces Blog Hop giveaway!!!!
First though I want to say – I appreciate ALL your comments and great tips too!