Harmony Art Organic Fabric GIVEAWAY ~ plus a Funky Friends Factory free pattern of your choice!!!
Lots of people sew lovely keepsakes with my patterns. All it takes to create a unique gift is some used clothing and a bit of time to recycle them into a special keepsake toy.
Michelle of Bunty's Basket Keepsakes has been using my pattern to sew lovely keepsakes for her customers. This is her keepsake version of my Easter Bunny Toy Pattern sewn in some cute pink baby clothes.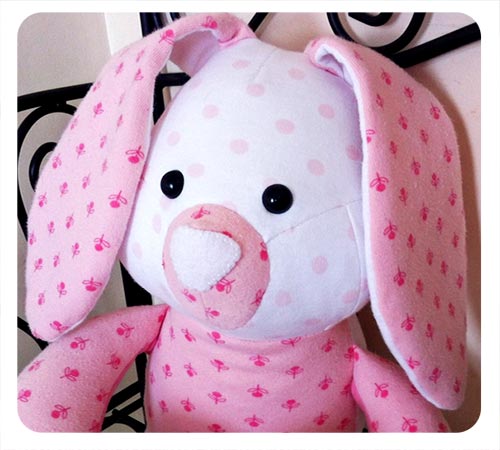 Michelle can make you a beautiful memory keepsake bunny as a great alternative to a memory bear from your child's outgrown baby clothes AND your keepsake comes with a cute adoption certificate! She also offers personalisation as an add on, so you can add your child's name and date of birth, a birth weight or a short personal message or quote.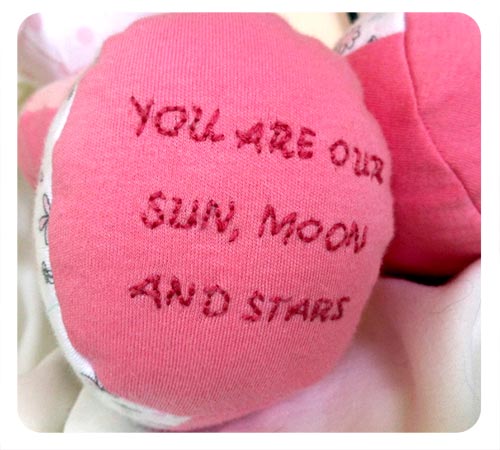 This is Michelle's keepsake version of my Lamkins Lamb Toy Pattern sewn in some cute blue baby clothes. Lamkins is a bit smaller so she recommends him as a great choice if you have small first size baby grows which you wish to have made into a Lamb Keepsake Toy. He comes with his very own adoption certificate too and she can add personalisation with a name and date of birth on his chest.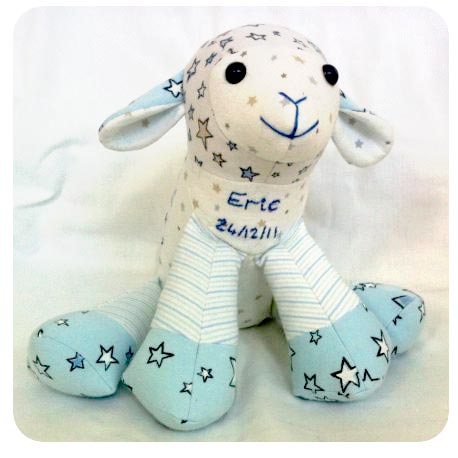 This is Michelle's lovely keepsake version of my Mitch Monkey Toy Pattern sewn using some cute batman baby clothes. She says Mitch the Monkey is a perfect keepsake for a boy or girl to have –
"made out of your very own cheeky monkeys' clothes!"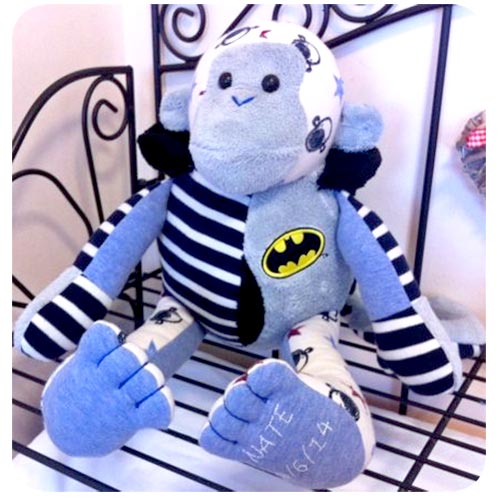 And last but not least I want to highlight Michelle's lovely keepsake version of my Larry Lion Toy Pattern. Her toys are so beautifully made and I love her sense of humour too –
"Your little one will definitely feel safe
with this beautiful beast watching over them! Roar!" 😁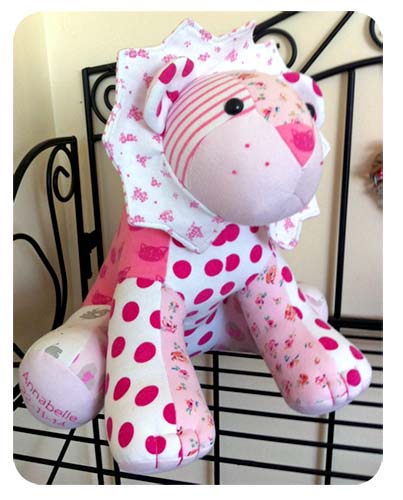 Michelle's keepsakes are made with the upmost care using her home sewing machine, with cute embroidered details added by hand! Bunty's Basket Keepsakes can sew lovely keepsakes just for you… or you can use my patterns to use my toy patterns to sew lovely keepsakes of your own!
Aren't they all ADORABLE?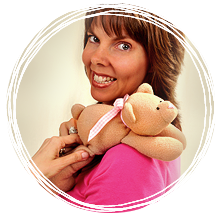 . .
Till next time,
Happy sewing,
xxx
Pauline