Posted under A day in my lifeBlogCompetitions & Giveaways on 2019-08-22 08:40:30
I got a lovely email from Katy from Janome-America, who told me that their creative educators used some of my Funky Friends toy patterns to showcase their unique decorative stitches for the Janome dealer's conference this month in the city of Atlanta.
She was very excited to show me how they used the stitches so she sent me these photos to see. Take a look at how they used the Janome sewing machine's decorative stitches to create lots of cool texture effects on the fabric to make the toys look amazing!
Then leave a comment
on this blog post below, to enter the GIVEAWAY to
WIN a free Funky Friends Factory pattern!!!
I love the details they added for the Slowpoke Sloth Sloth Pattern – can you see the texture detail on her tummy? Look at those fuzzy eyebrows!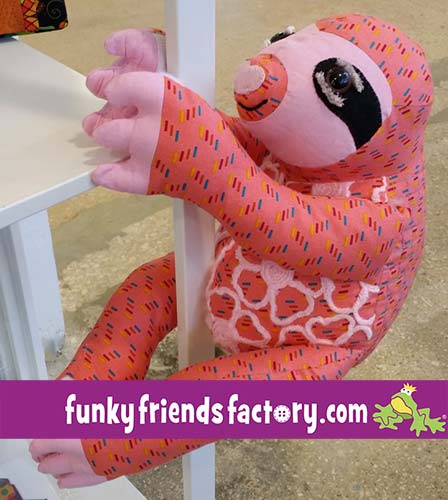 And… for the Monty Manatee Sewing Pattern they have added some decorative stitching down the sides of the manatees and also made a baby manatee toy – how cute it that?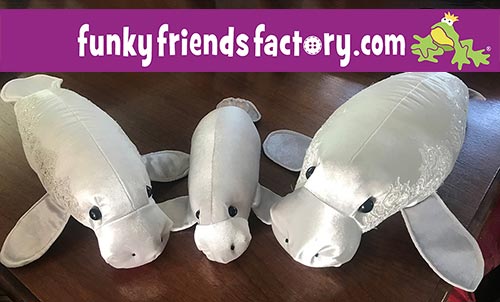 And look what they did with the Mickey Moose sewing pattern! I just love the cute expression on the face of their Mickey Moose and look at the detailed stitches they've used to give him a quilted look!
They have used the decorative stitches to add some fun texture detail to the mane of the Larry Lion Pattern. If you look closely you can see how they edged around his 'paws' too!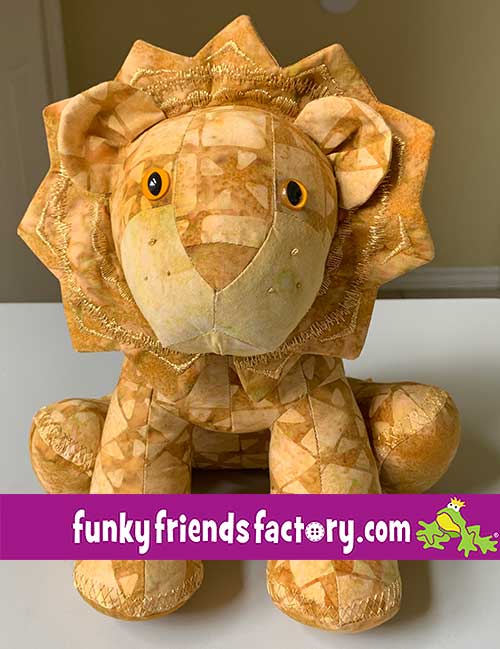 Next up is the Patty Cow sewing pattern. Look at the stitching around her hooves!!!