Posted under A day in my lifeBlog on 2018-08-16 20:02:14
OOPS, I am a litte bit late for this week's Creative Spaces Blog Hop. This week's theme is all about How to organise sewing threads, buttons and other sewing stuff ~ so I'm going to say, I was getting myself organised first! hee hee 🙂
* If you missed week 1 (My Studio before and after) you can read it here…
and week 2 (My favourite Sewing Tools) you can read that here
and week 3 (Sewing Room ORGANIZING TIPS) you can read that here
and week 4 (Dealing with Scraps and/or Fabric) you can read that post here.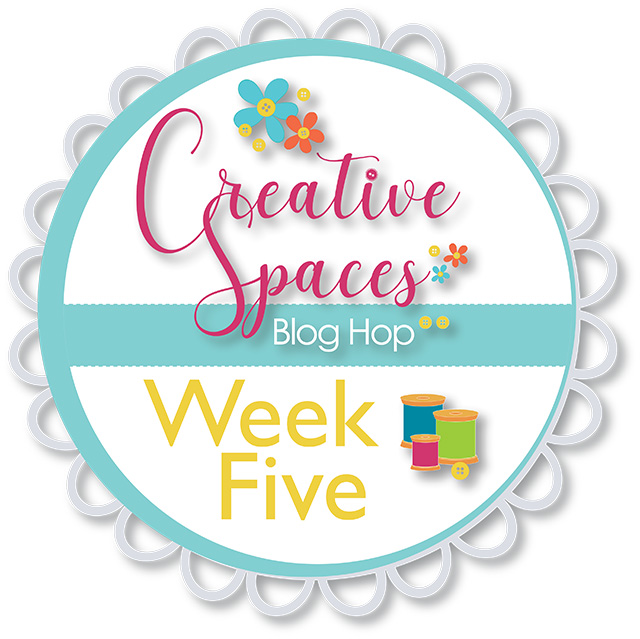 I've been having fun checking out all the fabulous organizing ideas from the other designers and seeing how they store sewing threads, buttons and embellishments! Don't forget to visit the other blogs so you don't miss an opportunity to win something fun from the fabulous sponsors: Aurifil, Bosal, Crafter's Edge, Daylight as well as the giveaways on different blogs – you never know what's there, unless you take a look!
**AND don't forget to check out MY GIVEAWAY at the end of this post!!!**