Funky Friends Factory Blog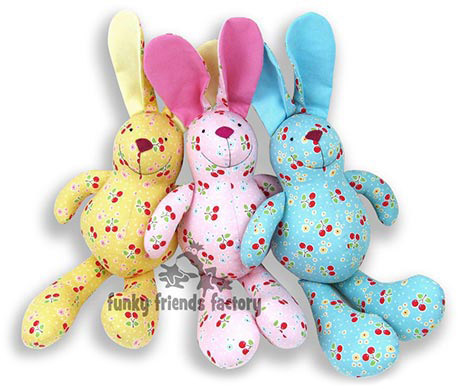 How to sew a baby-safe homemade toy bunny rabbit!
All you need is love... and a bunny pattern!
Read More..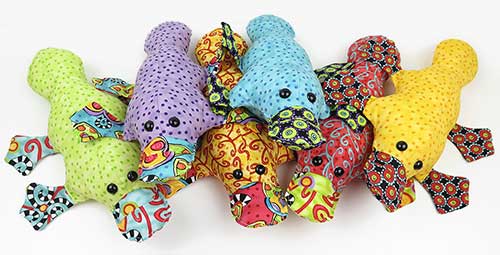 Jennifer Jangles - jolly cute fabric for softies!
If you love bright and fun - this fabric's for YOU!
Read More..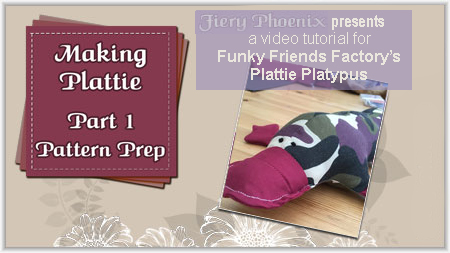 Plattie Platypus Video Tutorial Collaboration with Fiery Phoenix
Video sewing Plattie Platypus step-by-step!
Read More..
FREE Teddy Bear Video Tutorial