You can make a very simple 'NO SEW' scarf from some fleece (instead of Christmas ribbon) to give your toy that festive Christmas look.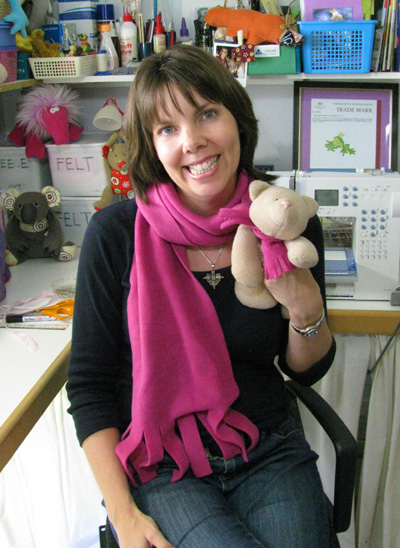 You can use this technique to make a cute little scarf for ANY of your soft toys. This quick picture tutorial will show you how it's done!
oK, let's make a toy scarf!
STEP 1 – measure up.
 
You need to measure how long the scarf should be as each toy is a different size. I use a bit of sewing machine thread to work out how long to make the scarf. I have found that a good length is TWICE around the neck.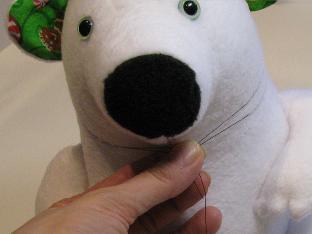 So wrap the thread around the neck 2 times, cut and measure the piece of string. This is how long the scarf should be!


STEP 2 – cut the scarf
Cut out a piece of fleece the length you measured. Make it about 5cm/2inches wide. (You CAN make it wider if your toy is very big and smaller for a small toy – just think about what a scarf looks like and just keep it in proportion!)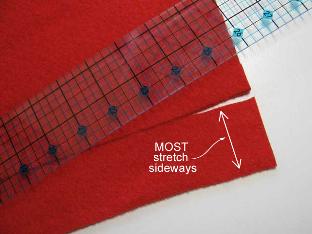 *** Cutting TIP***
Fleece stretches much more in one direction than the other. MAKE sure you cut the fleece with the stretch going "across" the scarf and not along the length otherwise it will S-T-R-E-T-C-H out of shape! It will become very long and also curls up into a long tube which doesn't look nice!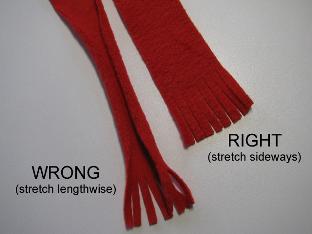 STEP 3 – cut the tassels
Cut one end at a time.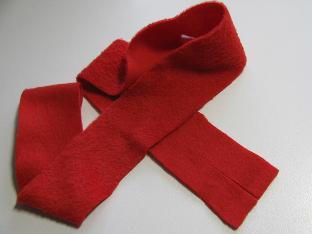 I find it's easiest to keep the tassels nice and even if I make one cut in the middle first to make 2 tassels. Then I cut in the middle of the two tassels to make 4 tassels,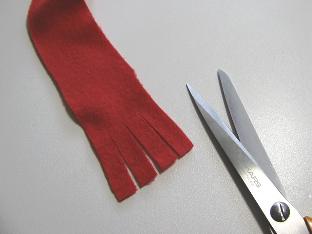 then I cut those 4 tassels in half so I end up with 8 even sized tassels! Repeat on the other end.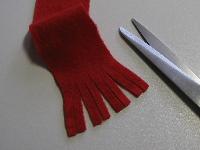 STEP 4 – wrap it up!
Wrap your scarf around the toy's neck, with one end longer than the other. Tuck the long end under the short bit,  from below, and bring it 'out and over' at the top.  Adjust the two ends so they are about the same length.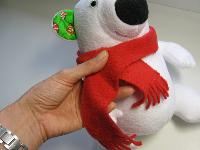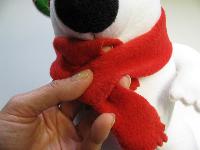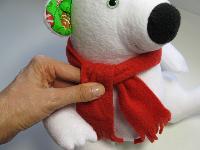 STEP 5 – admire!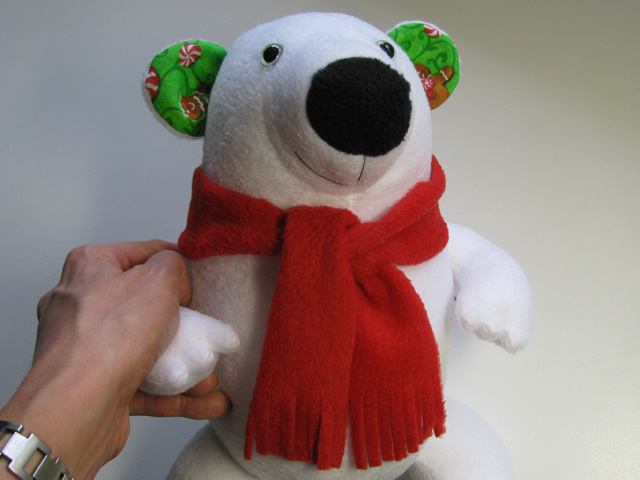 The final step is to sit back and admire how cute your toy looks with their new scarf!
I have used Preston the Polar Bear for this tutorial but a Christmas scarf will also look great on the other Christmas Funky Friends like Slush the Snowman.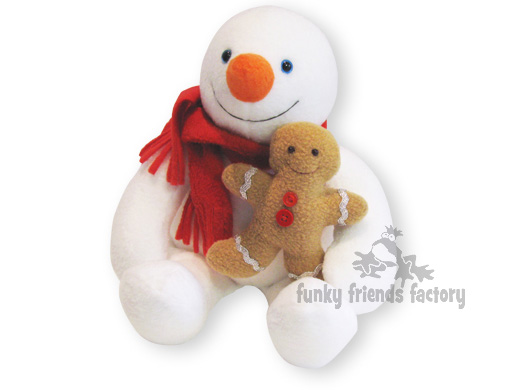 Of course, it doesn't have to be 'Christmassy' – you can also use the 'NO SEW' scarf technique for any of your other Funky Friends toys…
Have fun making your scarves! I look forward to seeing your 'cosy' critters!
.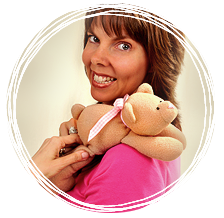 .
Happy Christmas,
Pauline