INSTANT DOWNLOAD PATTERNS:
Instant downloads are available the minute you pay!
* If you have not received email confirmation of your order within 10 minutes – please check your SPAM/JUNK folder or the "All Mail" folder if you use Gmail.


Access the DOWNLOAD PATTERNS from the website:
Click on Log In/My Account Dashboard at the top of the website pages.
Then click on My Downloadable Products in the menu on the left.
Where to get Adobe Reader for FREE?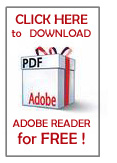 You need to have Adobe Reader (or similar PDF Reader ) to open the PDF Patterns to print them correctly – don't worry – ITS FREE!
It's free from the Adobe website or download the Adobe Reader App.
* PLEASE contact us if you have any questions – I am happy to help!
xxx
Pauline